Pontem Aptos Wallet is a non-custodial wallet developed by the Pontem Network, the first dApp studio for Aptos.
It is a gateway to the universe of applications on the Aptos blockchain.
You can send and receive Aptos tokens, store NFTs on the Pontem Wallet.
Currently, the Pontem Aptos Wallet is available as an extension.
Pontem Network, the creator of Pontem Wallet, is backed by Aptos Foundation, Mechanism Capital, Kenetic, Alameda Research, Delphi Digital, and more.
How to Create and Set Up Ponetem Wallet?
To use Pontem Wallet, first, you need to download the extension.
Then, you need to create your Pontem Wallet account.
The account creation process includes setting a new password and backing up and verifying the secret recovery phrase.
Steps to Create and Set Up Ponetem Wallet
1. Install Pontem Wallet
If you have already installed the Pontem Aptos Wallet extension, you can skip this step.
First, you need to add the extension to Chrome.
To do so, visit the Pontem Network website and click "Pontem Wallet". Then, click "Add to Browser" on the Chrome Store.
Now, the installation should have started.
2. Click "
Create Wallet
"
After the installation, a new window will open up. If not, you need to click the "puzzle icon" on your Chrome browser to open the wallet extension manually.
Now, you will be able to two options: "Create Wallet" and "Import Wallet".
You need to select "Create Wallet" since you are new to the Pontem Wallet.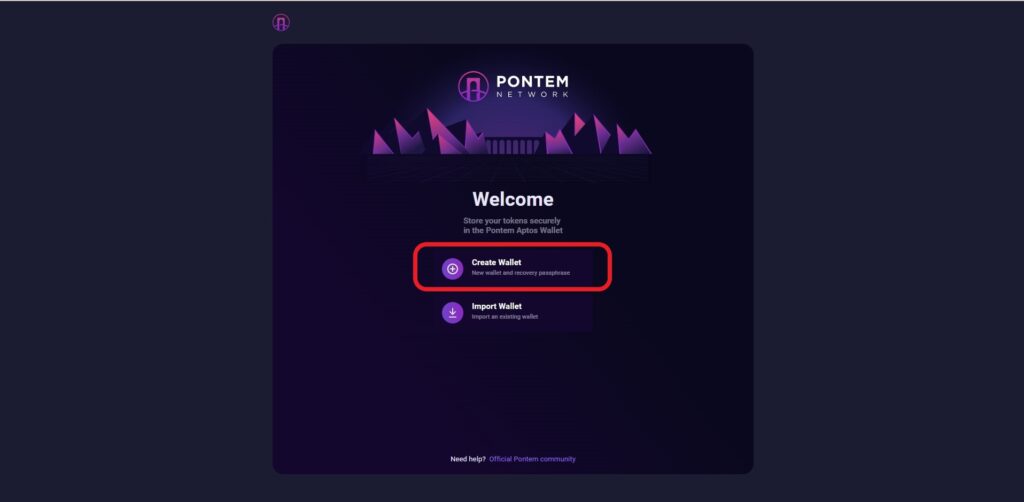 3. Set a New Password
As a part of wallet account creation, you need to set a strong password to access the Pontem Wallet on your current device.
Remember, the password gets stored on your device, not on the server of Pontem Wallet. Hence, the wallet team cannot recover your password if it is lost. However, you can reset the password by yourself with the recovery phrase.
Now, enter the password with a minimum of 8 characters, including special characters, letters, and numbers.
Then, read the terms of use and accept it.
Click "Create".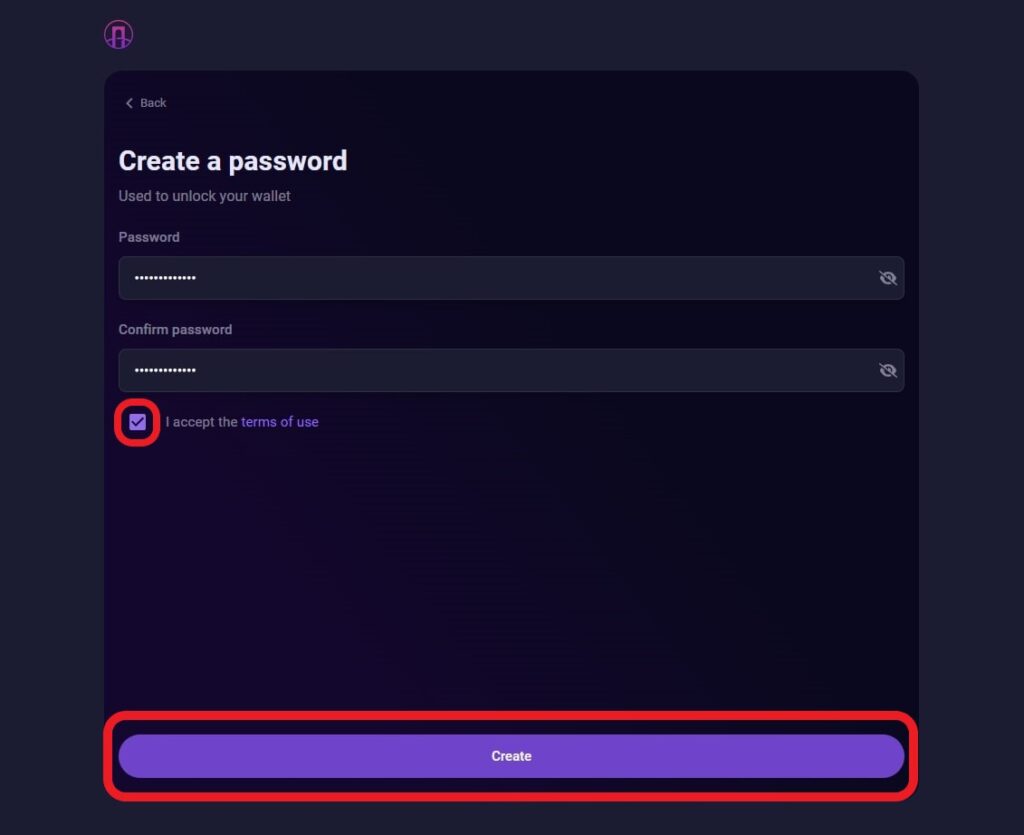 4. Backup and Verify the Recovery Phrase
After clicking Create, your Pontem Wallet account will be created. But, you need to perform an important step.
On the homepage of your wallet, you can see a notification saying "Please confirm mnemonic" along with a Resolve button. Click "Resolve".
Now, you will be able to see your 12-word secret recovery phrase. Note it down on your notepad or copy-paste it somewhere safe.
Since Pontem Wallet is a decentralized wallet, the recovery phrase alone will give you full access to your wallet and funds.
Hence, store your secret recovery phrase with best practices. Always, store it in a physical format rather than a digital one.
After taking a backup of your recovery phrase, select the checkbox given and click "Continue".
Then, you will be asked to verify the secret phrase. Fill in the gaps by selecting the correct words. Lastly, click "Confirm".
Now, you are all set to use the Pontem Aptos Wallet.
5. Use Pontem Aptos Wallet
Now, you buy, send, and receive Aptos tokens on the wallet's homepage. To receive tokens, you need your Pontem wallet address, which can be found at the top center of the wallet extension.
To view your stored NFTs, click the 2nd icon located at the bottom corner of the wallet extension.
To explore and connect with Aptos dApps, click the "four square" icon.
To see the recent transactions, click the "timer icon".
You can lock your Pontem Wallet by clicking the "profile icon" and "Lock".
Conclusion
Installing and creating a Pontem Wallet account is a simple task.
Setting up the password and backing up the recovery phrase are the two essential steps involved in creating the Pontem Aptos Wallet account.
All your assets are accessible to anyone with your seed phrase. Hence, always remember to store your secret recovery phrase in multiple places to prevent it from being lost. If you lose them, nobody can access your account—even Pontem Network developers.
Beware of the scams floating around. At any point in time, nobody from the Pontem Network team will ask for your recovery phrase.