People are obsessed with DALL.E 2 and other AI art generators nowadays. The potential of DALL.E 2 and other AI art generators is tremendous.
With the new releases coming in, these AI art generators are evolving rapidly. To utilize the full potential of DALL.E 2, you must be good at prompt engineering. Otherwise, you couldn't get proper results.
Check out our Prompt Engineering Made Easy article for reference.
Either you must be good at prompting or you must know how to steal prompt ideas from other AI artists to get amazing artwork.
In this article, you will learn prompt tips and other tricks to get the most out of DALL.E 2. 
Tips to Get Jaw-Dropping Results from DALL.E 2
Tip #1
If you run out of ideas, don't forget to use the in-built "Surprise me" option.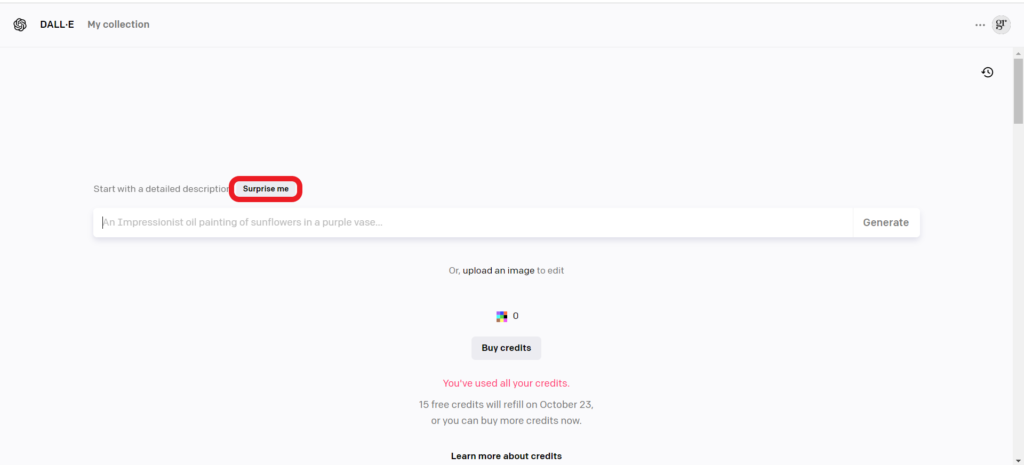 Feel free to use OpenArt or Lexica.art to steal prompt ideas.
Tip #2
Use "digital art" modifier to get high-quality images.
Tip #3
Always be specific in your prompt to get exactly what you want.
Tip #4
Use "abstract art" modifier or ask for any abstract or implausible images to get interesting artwork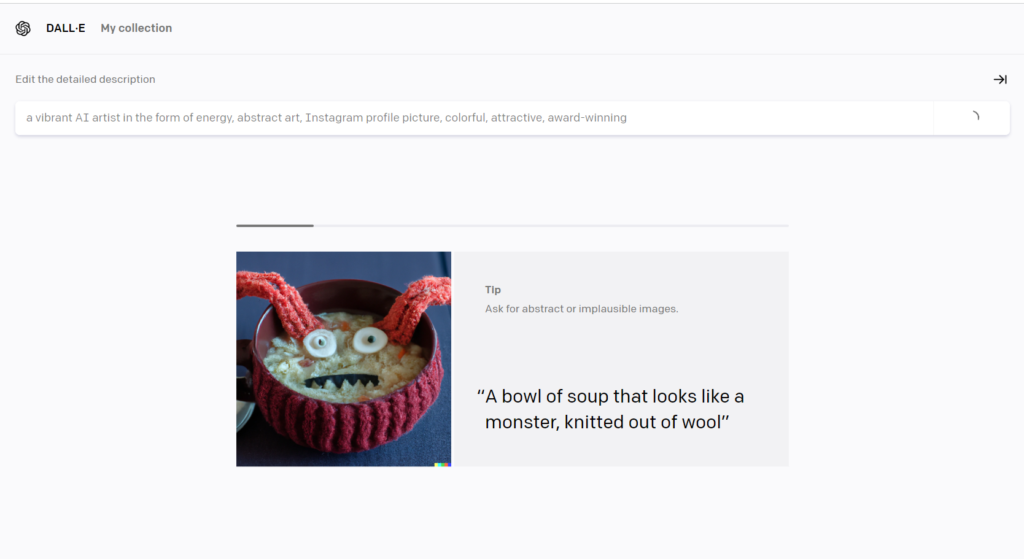 Tip #5
You can get specific art styles by mentioning keywords, such as "ukiyo-e", "impressionist", "cyberpunk", etc.
Tip #6
To get 3D images, use the keyword "3D render".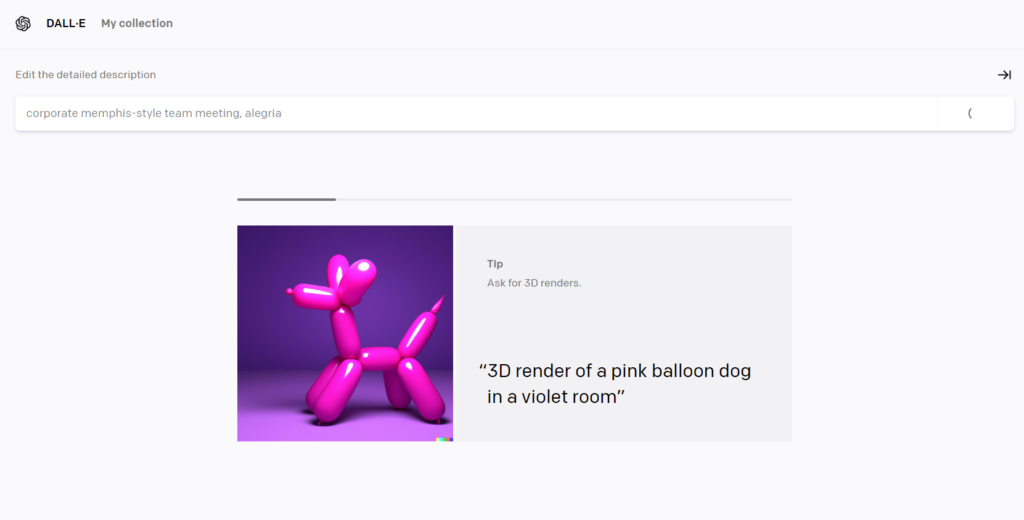 Tip #7
You can change the background of DALL.E 2-generated image as well as other images using the "Edit" option.
Tip #8
This is the pretty easiest hack to include style in your art. Forget about the keywords and just use "X in the style of artist/ any film or cartoon" to mimic the style. For example, "Starry Night by Vincent van Gogh set in Minecraft in the style of Vincent van Gogh"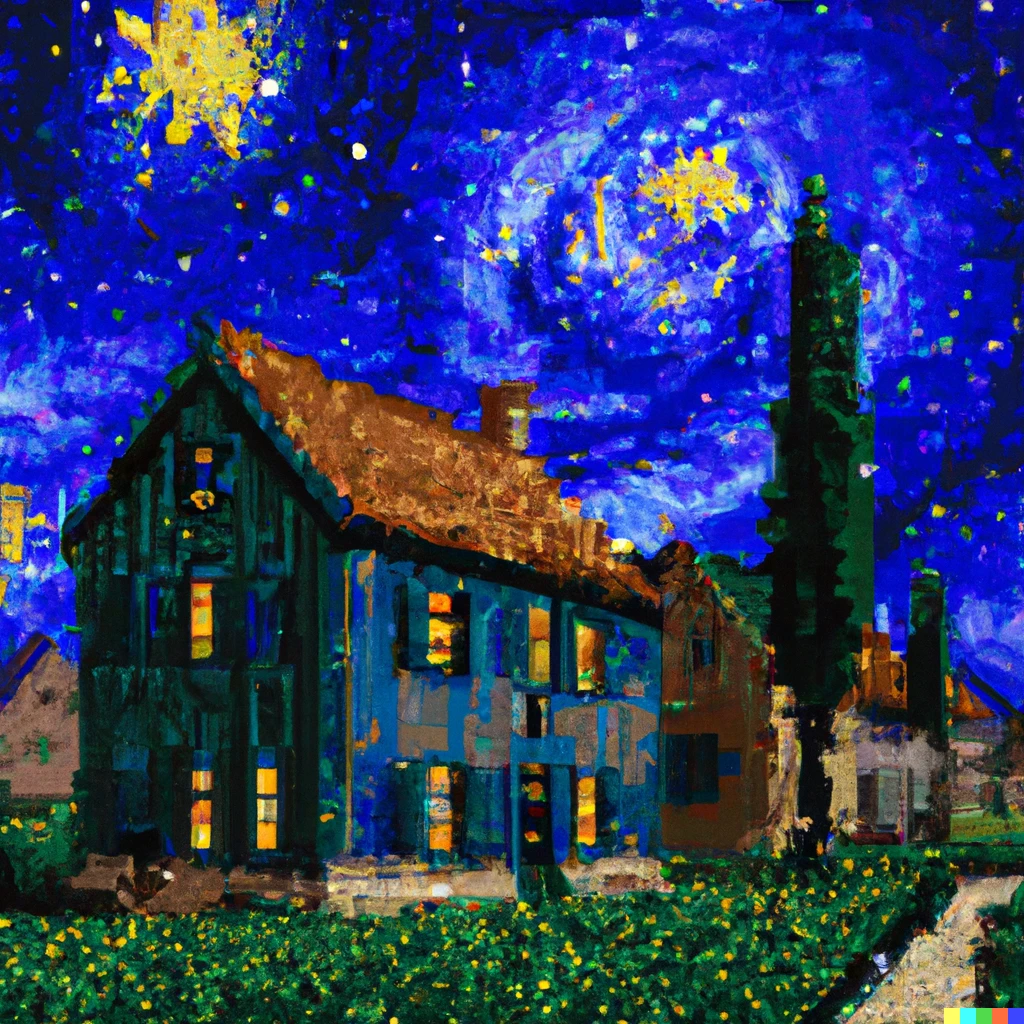 source
Tip #9
Using "detailed" will bring more detail to the object mentioned in your prompt.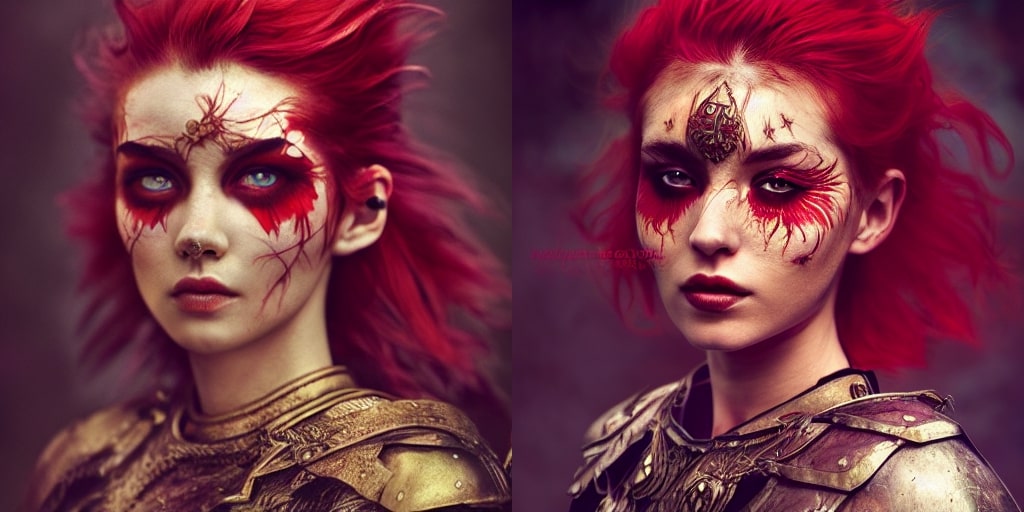 Tip #10
DALL.E is wise enough to understand refractions/transparency, reflections, caustics, and shadows. Hence, make use of these concepts to create jaw-dropping artwork.
Tip #11
You can use DALL.E 2 to generate architectural designs, photography-style images, and illustrations.
Tip #12
An unimaginable panorama is possible in DALL.E 2. Leverage DALL.E 2 inpainting to combine two photos to create panoramic scenes.

Source
Tip #13
Fulfill your kid's expectation of unusual birthday cake requests using DALL.E 2.
Finally found a real world use for @OpenAI DALL-E 2. Kid wanted a "captain America hot wheels car birthday cake". Thanks @Dalle2Pics for the hookup. pic.twitter.com/R9RI27drGv

— Arun Nagarajan (@entaq) June 26, 2022
Tip #14
To fix your weird-looking DALL.E 2-generated faces, use Tencent's free AI face restorer.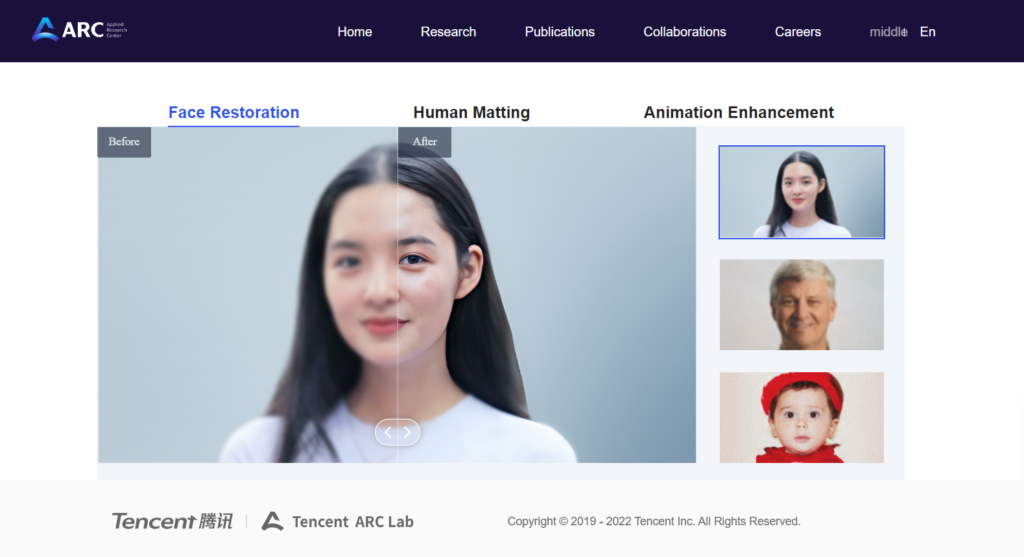 Tip #15
Animate the DALL.E 2-generated images with AI "Latent Image Animator".
Tip #16
Create images without prompt! Leverage free image sources, such as unsplash and Pexels, and upload the images into DALL.E 2 to create variations of it.
Tip #17
Add 3D effects to DALL-E 2-generated images using the "Style tool" from "CapCut". Download CapCut for Android and iOS.
Tip #18
If you have enough credits, generate variations of variations to see weird things and how far it has gone from the first generation.
The first image in this video was created from the prompt "A bad photo", and the rest are variants of their previous image. from dalle2
Tip #19
Make use of literary works, such as "The Book of Imaginary Beings, by Jorge Luis Borges" to create weird imaginary artwork.
The Book of Imaginary Beings, by Jorge Luis Borges (1957) #dalle pic.twitter.com/qDQf5AXsM4

— Joscha Bach (@Plinz) May 20, 2022
Conclusion
DALL.E 2 can be a powerful AI art generator but it cannot read your mind. Hence, be specific and use modifiers/ keywords to get jaw-dropping artwork from DALL.E 2. Also, be smart and use the tips and tricks to get the most out of this AI art generator.