Midjourney is an AI art generator that generates art from the text in 60 seconds. It is a competitor to OpenAI's DALL.E art generator.
This text-to-art generator has been the talk of the town since its release on July 12, 2022. Though it is in beta, it is performing like a pro.
Midjourney is currently open to all. Anyone can use Midjourney for free.
To get the most out of the Midjourney, you need to give a long-tail description and be more specific.
You can go wild as you want. At the same time, you must be aware of the list of banned words while using Midjourney AI.
Your thinking is the only limitation of using Midjourney AI.
In this article, you will learn about the several prompt generators that you can use to play with the Midjourney AI art generator. 
8 Free Midjourney Prompt Generators
1. Hugging Face's Prompt Generator
Hugging Face's Prompt Generator is an unofficial prompt generator that is specifically designed for Midjourney. It is used by millions of people every month.
Hugging Face's Prompt Generator is a GPT-2 model that is trained using the 250k datasets that are the user inputs of Midjourney over a month period. It not only generates prompts but also auto-completes the incomplete prompts as well. This is why it made it to the top of this list.
Users can easily use the Hugging Face interface. To use the Hugging Face prompt generator, you need to type in a few words. Even a single word input like "dog" will generate a great prompt within seconds.
If you are lazy enough to type that single word, you can click on any of the examples given below the input box.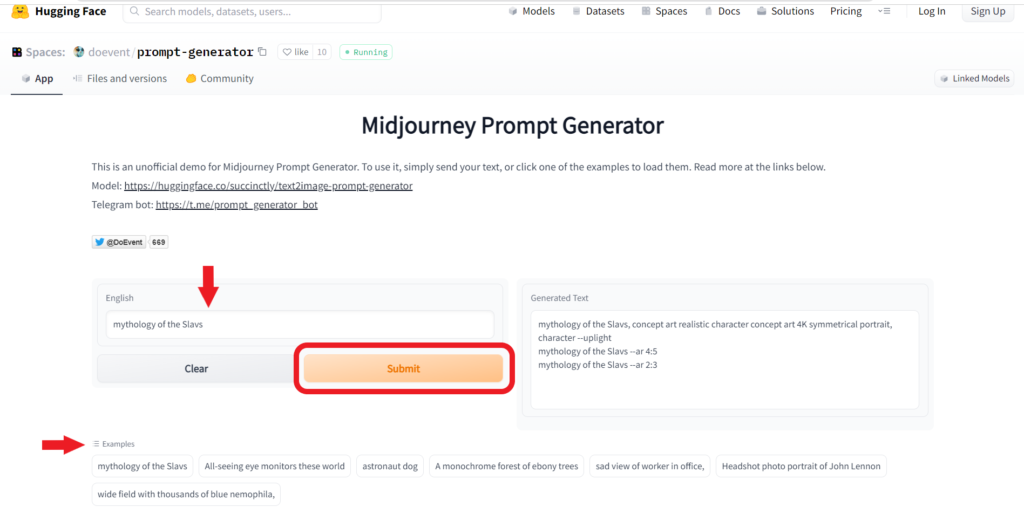 Hugging Face is free to use up to 30k input characters per month. Apart from the free plan, they have a few paid subscriptions as well.
Hugging Face also has a Telegram bot for prompt generation: https://t.me/prompt_generator_bot.
Hugging Face is not only a prompt generator but a set of machine learning applications that will do tasks such as image classification, translation, image segmentation, automatic speech recognition, token classification, sentence similarity, question answering, and summarization.
2. MidJourney Prompt Helper by Noonshot
MidJourney Prompt Helper by Noonshot is the go to prompt generator for those who want to go the extra mile.
This prompt generator has a rich user interface and styles, but at the same time it is easy to use.
To use this prompt generator, type in the main idea in a few words and then select the different styles available that suit your taste.
You can choose the styles by seeing their visuals. Also, wherever you click on any parameter, you will get to see a slider with a default value of 1.
These sliders are known as balancers and are used to tell MidJourney to emphasize certain styles. Hence, kindly avoid setting a value of 1 for all sliders as this does not make any sense.
A good example is, 
Main keyword: 3 

Style 1: 2 

Style 2: 5

Style 3: 6 
Dragging the values to minus in the slider for certain styles will tell the Midjourney AI to avoid those styles.
You can also upload an image to give the AI some visual inspiration.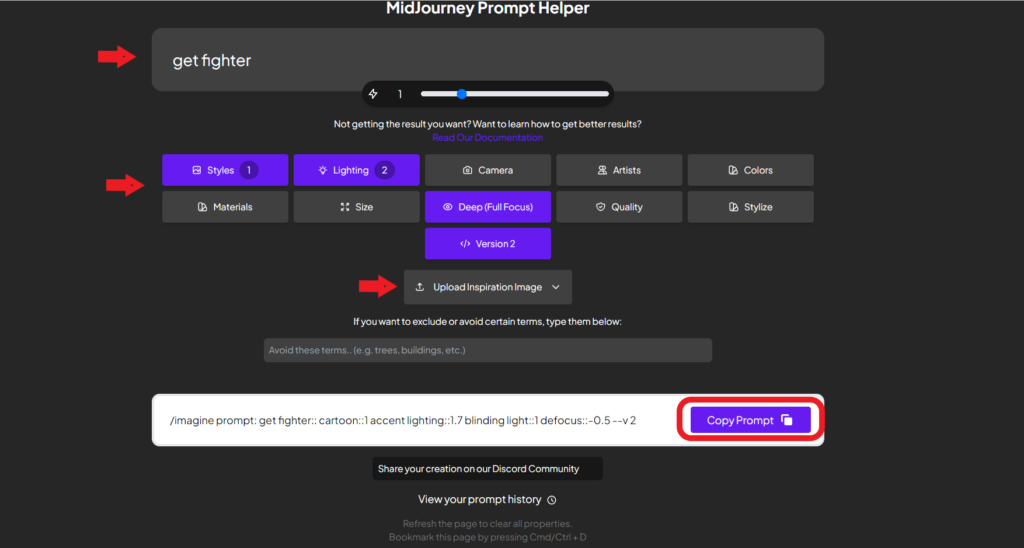 Noonshot's prompt generator can also be used for Dall-E.
3. promptoMANIA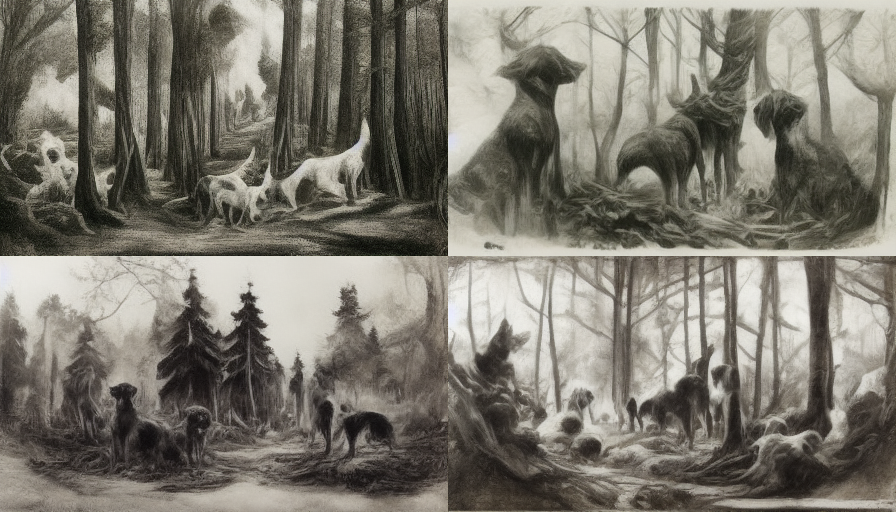 promptoMANIA has a variety of prompt generators for different AI art generators, such as Dall.E, Midjourney, NightCafe, and so on.
promptoMANIA is also a very easy-to-use prompt generator that offers many variations and upscale properties. Users are presented with a large set of styles along with visuals, like Noonshot's prompt generators.
Just by going through those visuals and clicking on them, you will create your own prompt within seconds. You can also insert an image URL to give visual inspiration to the Midjourney AI.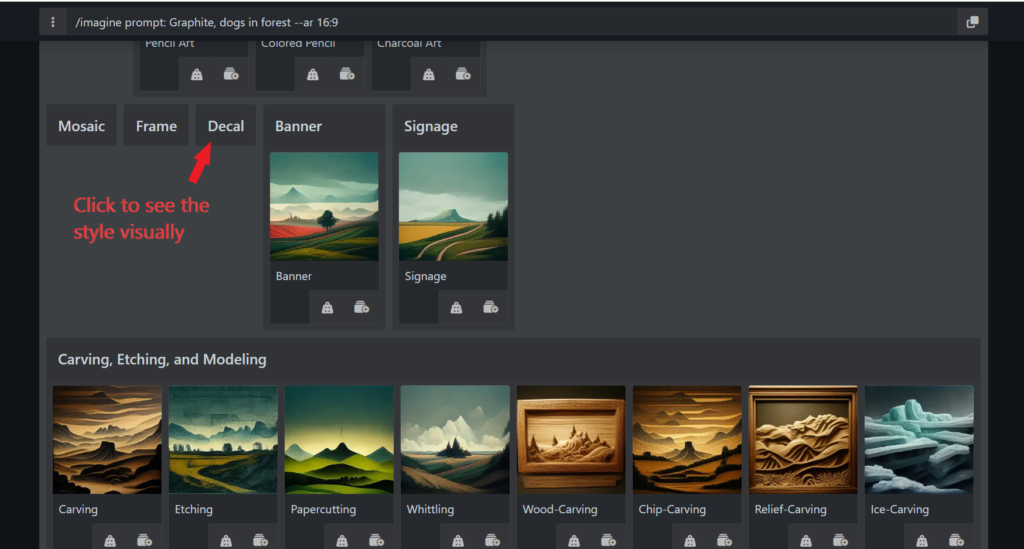 The best thing about promptoMANIA is that it lets you mimic the style of a particular artist.
With promptoMANIA prompts, you can be way more specific.
To talk about pricing, it is totally free. If you are willing to support the team, you can do so on Patreon.
4. Phraser.tech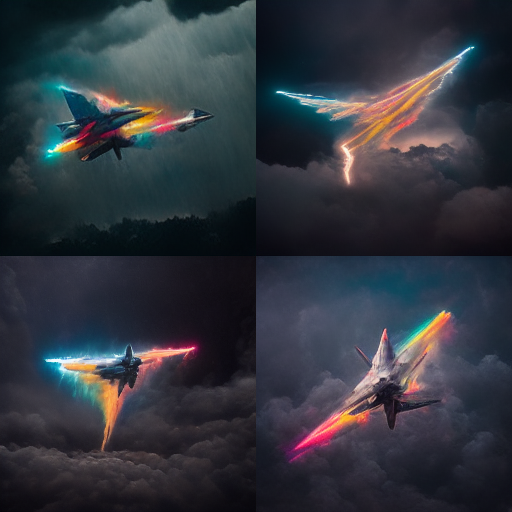 Phraser.tech is another easy-to-use prompt generator not only for Midjourney but also for Dall-E, Stable Diffusion, Disco Diffusion, and Craiyon.
To create the prompt faster, it has nine categories that include Neural network, content type, description, style, color, resolution, camera settings, feeling, and Epoch.
Just go through each category and select the style that you want. In the end, you need to log in via Discord or Google to get your prompt.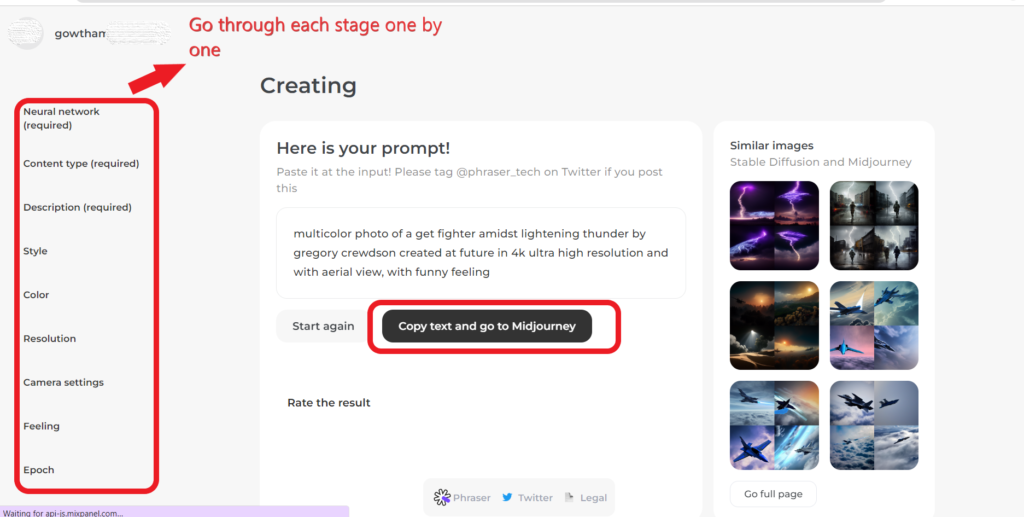 5. MidJourney Random Commands Generator
MidJourney Random Commands Generator is another prompt generator that is in version 0.1 beta from China.
With a not-so-great user interface, it fulfills the objective of generating prompts for Midjourney AI.
To use MidJourney Random Commands Generator, you need to select the styles from all the dropdowns given. By doing so, you have created the template.
Then, you need to use the "shuffle" icon to set the values for the template you have created.
Finally, you can copy the prompt.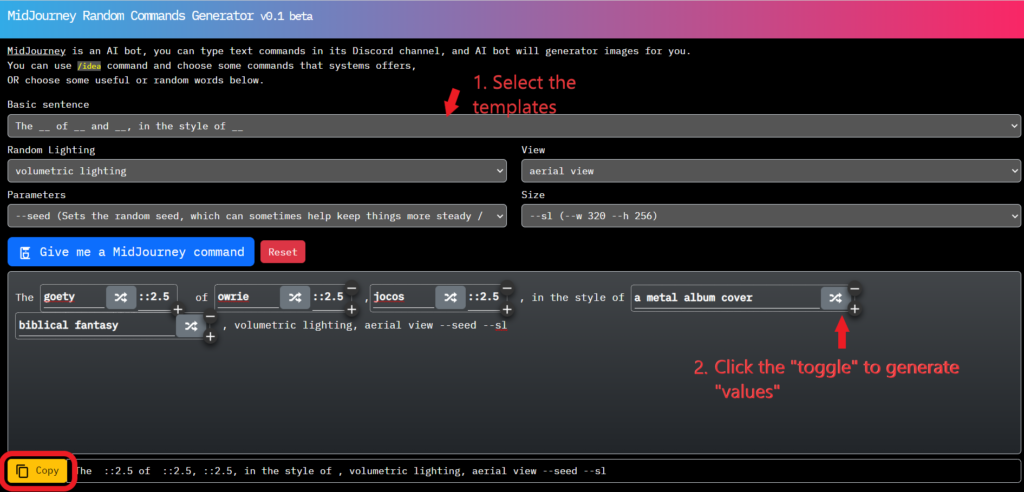 Since it is in the beta version, you can expect more words and styles, visualized style selection (like Noonshot's prompt generator and promptoMANIA), and translation of Chinese words to English.
6. DrawingPrompt.com
DrawingPrompt.com is not designed for AI art generators. However, you can still make use of this website and the good prompts it generates.
You can just hit the "Create New Prompt" button or scroll through the different types of categories it has and select one.
7. AI Prompt Generator by Elathi Digital
AI Prompt Generator by Elathi Digital is a niche-based prompt generator for Midjourney. It generates interesting prompts purely related to architecture.
Unfortunately, it is password protected. To use this prompt generator, you need to unlock it with the correct password.
We will update the password here once we have found it.
8. Art Side of Life's Random Art Prompts Generator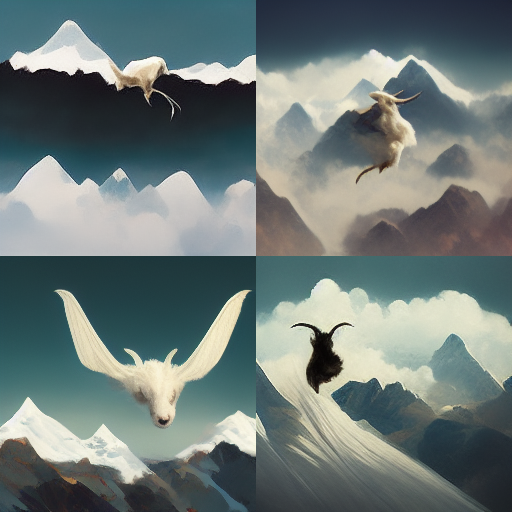 Art Side of Life's Random Art Prompts Generator is a collection of over 1000 art ideas and art prompts. It is primarily designed for naive art.
Though it is not specifically designed for AI art generators, it can be used to play with Midjourney AI. In particular, it is suitable for children or a person who doesn't have any knowledge of art.
Creating prompts in this generator is also very easy. Just, select the category from the dropdown and hit "Generate Your Prompt".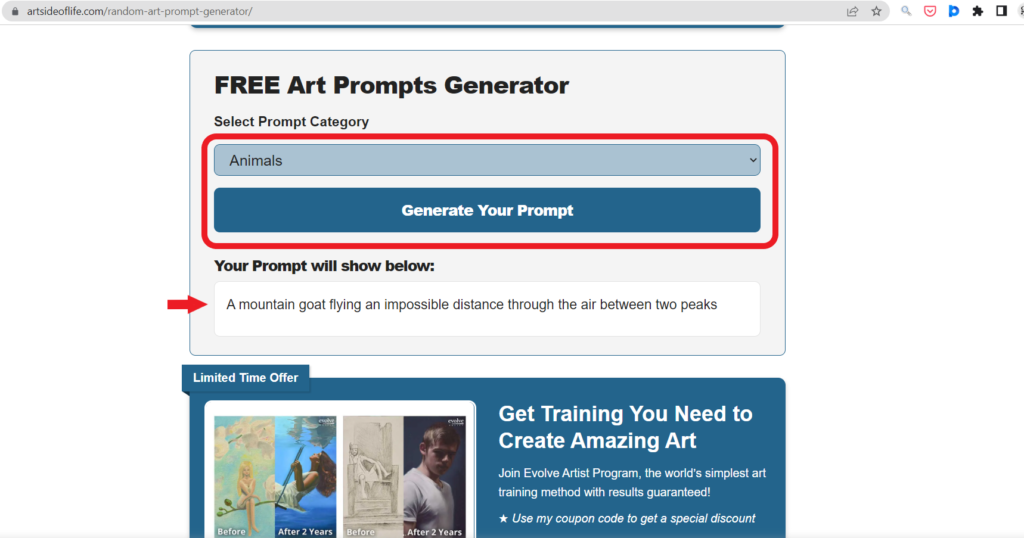 Conclusion
If you are feeling stuck or you want to go wild with Midjourney AI, you can try out these 8 free prompt generators.
Apart from these prompt generators, you can also check out PromptBase, a marketplace for Midjourney, DALL·E, and GPT-3 prompts. But it is not free to use.
Check out Midjourney Prompts and its Visual Treat.