What is –ar or –aspect in Midjourney?
–ar or –aspect in Midjourney is a command that is used to set the size of the images generated. It is usually embedded at the end of the prompt. 
By default, Midjourney generates images in a 1:1 ratio. However, you can set your desired aspect ratio, such as 2:3, 3:2, etc. In case the aspect ratio that you have chosen is not valid, the closest ratio will be used automatically.
To generate square images in Midjourney, abstain from using the –ar command since the default ratio is 1:1.
Aspect Ratios Supported by Midjourney
By default, Midjourney generates images in a 1:1 aspect ratio. In addition to this, it supports a wide range of custom aspect ratios. The Midjourney V4 is particularly capable of supporting display ratios of 2:3 or 3:2. While many aspect ratios are supported by Midjourney, the maximum file size it can generate is about 3 MB.
In terms of pixels, Midjourney generates 512×512 pixels for the initial grid, which is the default one. The grid will contain four images per prompt.
The default upscale size in Midjourney is 1024×1024 pixels, whereas the default size for maximum upscaling is 1664×1664 pixels.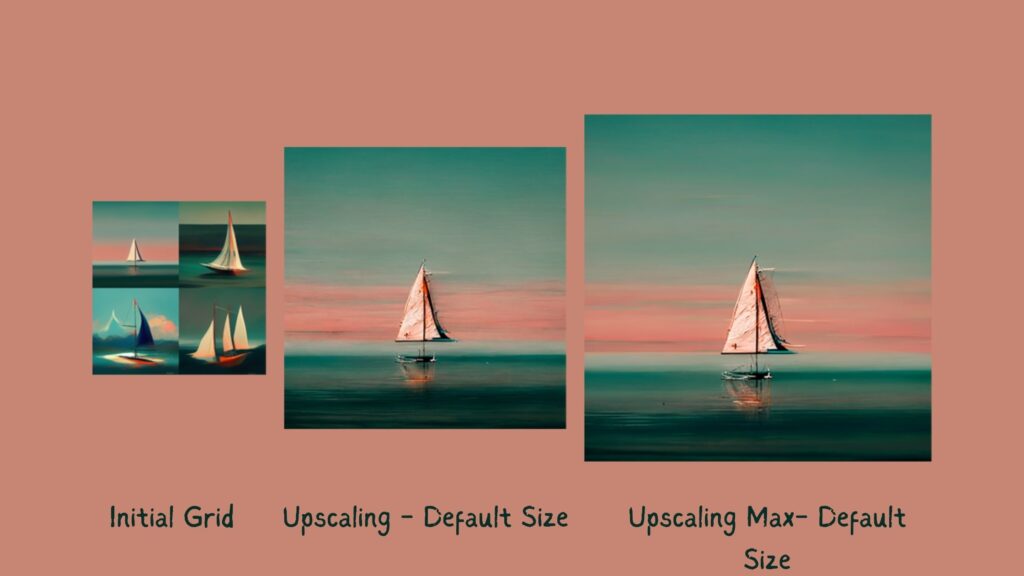 Why is Aspect Ratio (– ar) Important?
Aspect ratio plays a major role in certain cases. It allows you to emphasize a few details, such as facial expressions, object highlighting, etc., and create cinematic experiences.
source
The above image was generated by Midjourney with an aspect ratio of 5:4. It is suitable for banner purposes and cover photos. It emphasizes the facial expression and other objects in the image.
Wider width = wider field of view
Wider height = wider view of the object
–w, –h, and –ar. Which One to Use?
Some users of Midjourney are using the –w, –h, and –ar parameters interchangeably. Synonymizing these parameters won't produce the same results since each of them has different purposes.
For example, using –w 450 will not get you a 450 pixel wide image. i.e., the width and height modifiers (–w and –h) will only affect the initial 2X2 grid. If any one of the images in this grid is upscaled, though it retains the initial aspect ratio of the 2X2 grid, it will no longer be 450 pixels.
You can see that the upscaled image retains the same aspect ratio but not the pixel. Hence, it is recommended to use — ar command over –w and –h.
In the above example, –w 450 creates an 800 x 512 beginning grid, which is equivalent to — ar 7:4. According to the Midjourney official guide, the –ar parameter is better supported and should be used instead of –w or –h.
Another limitation of –w parameter is the usage of large numbers. –w 600 or above will produce a wide image, but it will not even produce a 600 pixel initial grid since the 2×2 grid is too large. Hence, –w 600 and above will be scaled down proportionally.
How to Change the Size of Images in Midjourney? Or How to Use –ar in Midjourney?
To change the size of images or set the aspect ratio in Midjourney, you need to use the –ar or –aspect command. Usually, users add the –ar or –aspect command at the end of the prompt. However, it can also be added in the middle of the prompt as well.
Example: pokemon concept art, nightmare, horror, intricate lines, digital art by artstation, full body portrait –v 4 –ar 2:3
Alternatively, you can use the keyword "use 3/4 or 4/3 angle" to change the size of the image or set the aspect ratio.
Example: hyper realistic 80mm portrait photograph of a 80's cyberpunk style robot with, wearing a Japanese style school uniform with a tie, use 3/4 angle, superrealism, perfect cinematic lighting, bright keylight, standing in a pastel coloured environment
source: OpenArt
What Aspect Ratio to Use in Midjourney?
Midjourney supports a lot of aspect ratios. You can use anyone according to your requirements. If the aspect ratio mentioned by you in your prompt is not supported, the bot automatically chooses the closest ratio.
Aspect Ratios and Their Purpose:
2:3 is best for portrait images and Pinterest posts

3:2 widely used for printing purpose

4:3 is a size of classic TV and best for Facebook

4:5 is for Instagram and Twitter posts

16:9 is a size of widescreen and best for desktop wallpaper

9:16 is for mobile device wallpaper
When Not to Use the –ar Command
There are a few sizes that Midjourney — ar command will not support. This includes the sizes of A1, A2, A3, and A4 papers, for example. Since these papers have an aspect ratio of 1:√ 2, which is 1:~1.414, the – ar command could not support it.
In these cases, you can use the — w and — h parameters. 
Does Midjourney Support 4K Images?
Currently, Midjourney does not support 4K images/ 16:9 aspect ratio since a typical 4K image is around 8 million pixels, which is more than the capped image size of 3 MB.
Best Midjourney Aspect Ratio Prompts
Prompt #1
hyper realistic silkscreen of a 80's cyberpunk style robot, wearing a Japanese style school uniform with a tie, use 3/4 angle, flat colour silkscreen, standing in a pastel coloured environment
source: OpenArt
Prompt #2
Jungle Scene, ethereal entity/being/critter/animal junglepunk verdant :: sequins, shimmering, sparkling:: wild, happy, epic ::hyperdetailed, surreal, futuristic, magical, biophilic:: stunningly beautiful digital illustration:: by Yoji Shinkawa:: by Yoshitaka Amano:: by James R. Eads:: by Hayao Miyazaki:: by Studio Ghibli:: by Makoto Shinkai:: by Ravynne Phelan:: by Audrey Kawasaki:: by Victo Ngai:: by Naoto Hattori:: by Moebius:: by Satoshi Kon:: by Gediminas Pranckevičius:: Midjourney::-1 marine::-1 aquatic::-1 –chaos 20 –no character profile –ar 3:2 –q 2 –v 4
Prompt #3
jazz concert –ar 3:2 –v 4
Prompt #4
A warlord druid by Alan lee, full body epic pose, intricate leather and bone armor, staff, fantasy character, cinematography lighting, intricate details, highly detailed, in the style of Alan Lee –ar 2:3 –v 4 –q 2 –upbeta
Prompt #5
Shiny mega gengar ex from Pokemon, cute, ghost type, plant type, chibi, intricate lines, digital art by artstation, full body portrait –ar 2:3 –v 4 
Prompt #6
vantablackpunk Afro Samurai, female, full page battle sequence –ar 2:3 –v 4
Prompt #7
wide shot, worried Zoe Kravitz in modern clothes looking at red sun and orange smoky sky, silhouette, Paso Robles, ranch, 24 mm lens, Cooke Panchro, Arri Alexa, high-res, film still, 4k, ominous, thriller, moody, wildfire sky–ar 3:2 –v 4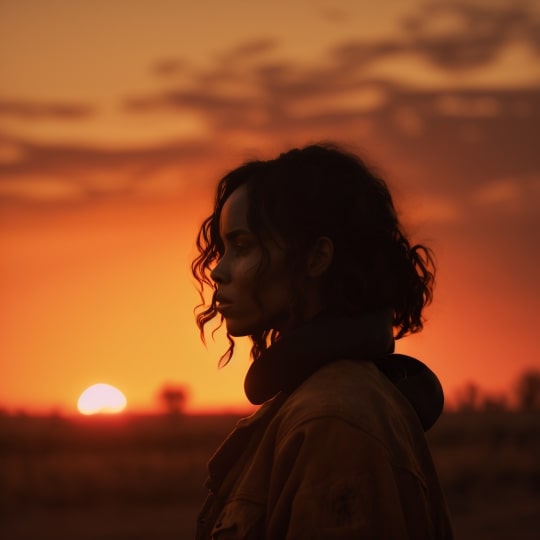 Prompt #8
Image as Prompt: "red haired angel crouched on a broken off mote of reality, surrounded by strange swirling vantablack and sequined white tendrils, surreal –ar 3:2 –q 2 –upbeta –v 4"
Prompt #9
drums, concert, artistic, psychedelic –ar 3:2 –v 4
Prompt #10
pokemon concept art, rock type and ice type mash, cute, chibi, intricate lines, digital art by artstation, full body portrait –v 4 –ar 2:3 
Prompt #11
dock looking out on a beautiful carribean sea, fishing boat, Generation Zero Concept, moody, dark + cinematic shot + photos taken by ARRI, photos taken by sony, photos taken by canon, photos taken by nikon, photos taken by sony, photos taken by hasselblad + incredibly detailed, sharpen, details + professional lighting, photography lighting + 50mm, 80mm, 100m + lightroom gallery + behance photographys + unsplash –q 2 –v 4 –ar 3:2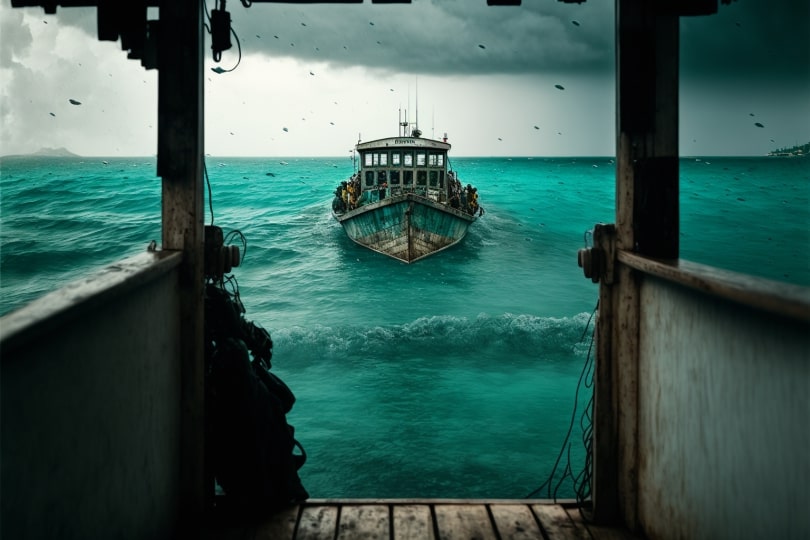 Prompt #12
a cat on acid melting, stunning painting, psychedelic colors, unreal engine, 3d, 8k, highly detailed, photorealism, vivid colors, octane design, –v 4 –q 2 –ar 2:3