Midjourney multi prompt is a feature that allows you to separate multiple items/ concepts in your prompts. The process of separating multiple items in your prompts will give you more control of certain words thus leading to wonderful results.
In order to create outstanding results, you must interact with Midjourney clearly and more specifically. In this article, you will learn how to precisely communicate with Midjourney by using the multi prompt feature and other parameters that accompany it.
Midjourney bot has the ability to process two or more distinct concepts individually. The act of making Midjourney bot process two or more separate concepts individually in a single prompt is known as multi prompting. And, prompts used for multi prompting is called multi prompts.
How to Use Multi Prompts in Midjourney
To use multi prompts in Midjourney, you have to add a double colon (::) in your prompts, without any spacing between them.
Generally, multi prompts are used if it is any compound words that have taken place in prompts to change the behavior of that word.
Compound words are the combination of two or more words that create a new word with a distinct meaning. It can be three types:
Open compound words

Closed compound words

Hyphenated compound words
In most cases, multi prompts are used on open compound words. Open compound words are compound words with spaces between them. A few examples of open compound words are black eye, hot dog, cotton candy, french fry, ice cream, peanut butter, high school, full moon, and time capsule.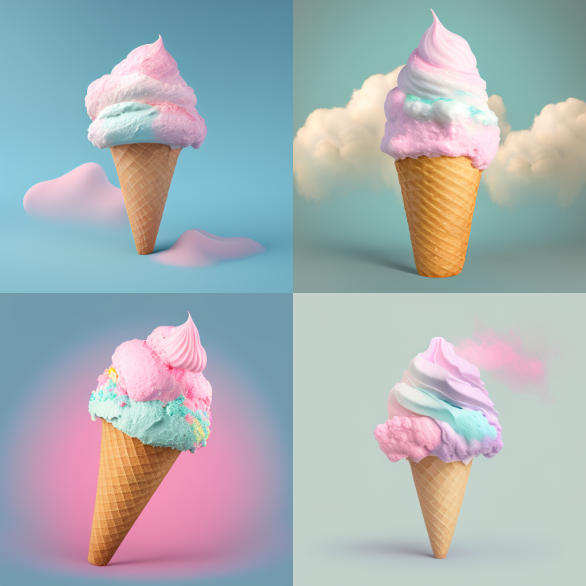 In the example above, Midjourney created images for the compound word "cotton candy".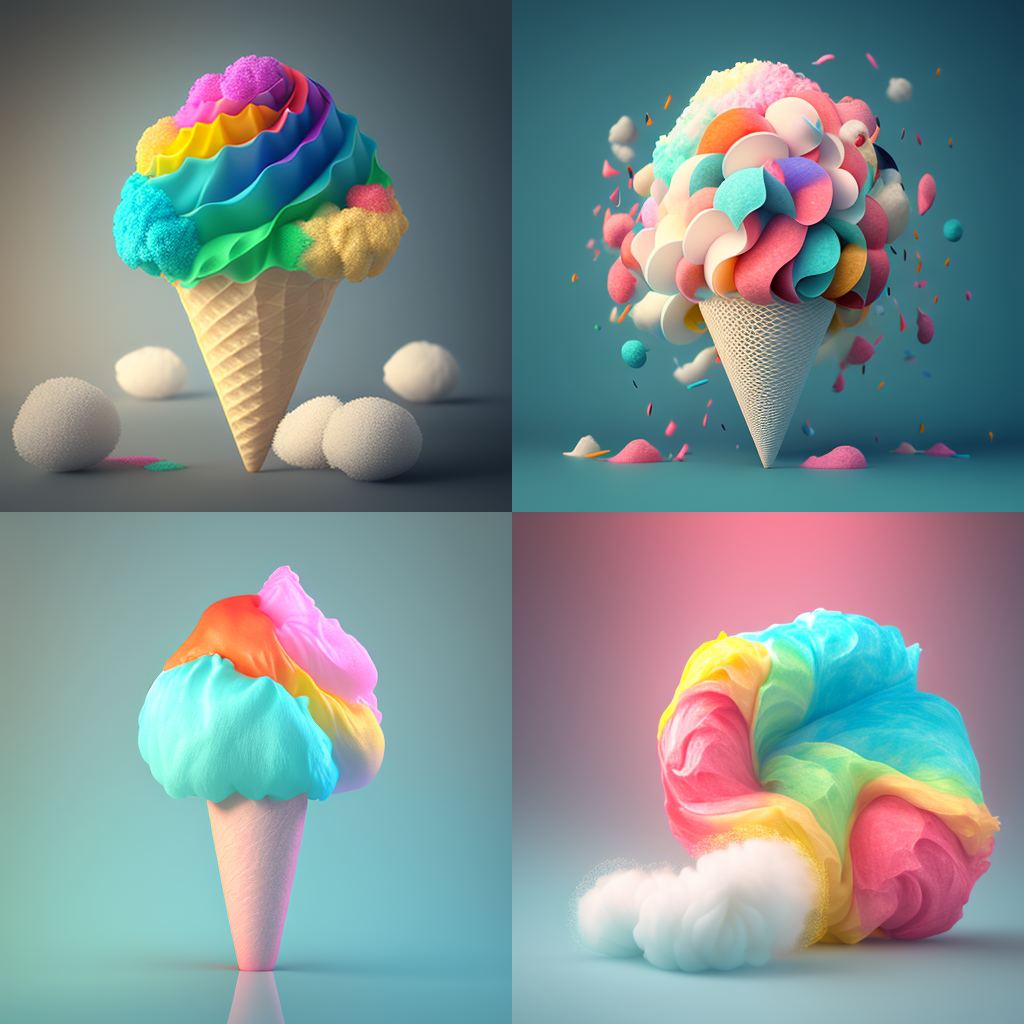 In this example, I have separated cotton and candy into two different words using the double colon (::). This is what is called multi prompting in Midjourney.
Midjourney has done a great job understanding my intention and produced fluffy cotton along with a common candy on a cone. This way you can bring many varieties to your imagination.
Midjourney has treated cotton, candy, and paper cone separately in this example since I have used two separators after the words cotton and candy. You can see the cotton outside of the candy and cone as well as on top of the candy.
Steps to Use Midjourney Multi Prompts Effectively
Now that you know what is multi prompt and how it is used generally, let's learn how it can be used with other parameters, such as "– no" and prompt weighting.
To use Midjourney multi prompts effectively, you must consider using Prompt weighting and negative weighting concepts. Both these concepts will take your multi prompting results to next level.
Adding Text Weighting

Adding Negative Weights or –no parameter
1. Adding Text Weighting
The double colon :: is used to divide a prompt into parts. You can put a number after it to show how important that part is. Adding a number to a word is called prompt weighting or text weighting.
Let me add weight to my cotton candy prompt.
Adding a weight of 2 to the word cotton (cotton::2 ) gave me the above result. I.e. more cotton in the texture and shape of a candy.
2. Adding Negative Weights or –no parameter
Negative weights in a prompt are used to remove unwanted objects or anomalies. It works the same as text weight.
One rule you should keep in mind when using more than one negative weight is that sum of all negative weights must be a positive number.
To use negative prompts, you must use the separator double colon (::).
The –no parameter functions in the same way as negative weight. I.e., "a light, fluffy, colorful cotton::2 candy on a paper cone pink::-.5, airy texture, 8k" and "a light, fluffy, colorful cotton::2 candy on a paper cone –no pink, airy texture, 8k" both are the same.
Conclusion
Multi prompts in Midjourney are primarily used to change the behavior of open compound words in order to cater to the prompter's needs.
The text weight and negative weighting both are parts of multi prompt. You can use them to take your imagination next level or simply bring a more unique variety of your prompts.
A Few More Examples of Multi Prompts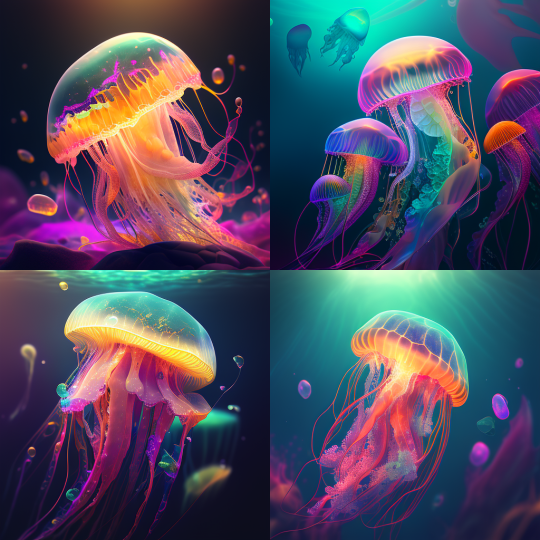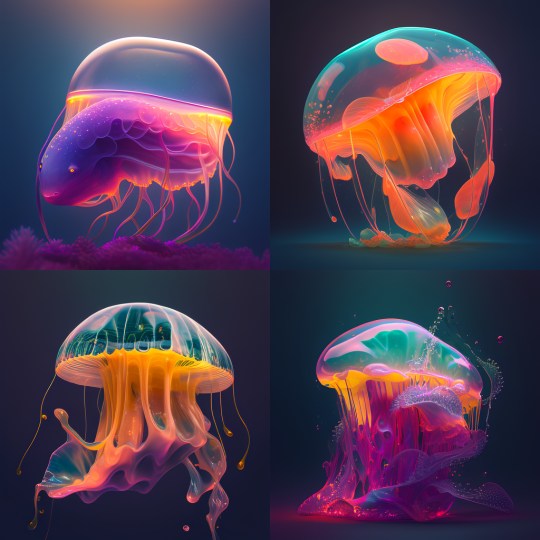 By using the multi prompts and adding weights, I have got many jellyfish varieties as well as fish surrounded by jelly-like structures.