Midjourney has many parameters that help customize the outcome of your prompts. Each parameter serves a different purpose, and they need to be added manually at the end of your prompts.
Choosing the right parameter can make a big difference in the outcome of your prompt. Unfortunately, many Midjourney users are unaware of the basic parameters, which can make it difficult to achieve good results.
In this article, you will learn about the "–stylize" or "–s" parameter to control the composition, forms, and colors of the outcome.
Understanding "–stylize"/ "–s" Parameter
Since Midjourney has been trained with millions and billions of pieces of data, it has an exceptional understanding of the nuances of art. From color to composition to creativity and beyond, Midjourney is well-versed in all of the key elements that make up good art.
To help users better control these elements, Midjourney offers a parameter called "Stylize". This parameter acts like a valve, allowing users to regulate the flow of artistic colors, compositions, and forms.
In other words, the Stylize parameter gives users more control over the look and feel of their results, making it easier to achieve the artistic vision they have in mind.
When it comes to the value of the stylize command, you must know that the low stylize value will result in images that more closely match the prompt but are less artistic. The high stylize value will give an outcome that is very artistic in nature but less closely related to the prompt.
Let's understand the outcomes of different stylized values visually. The below examples were created using Midjourney version 4.
Default style 100:
Stylize 300: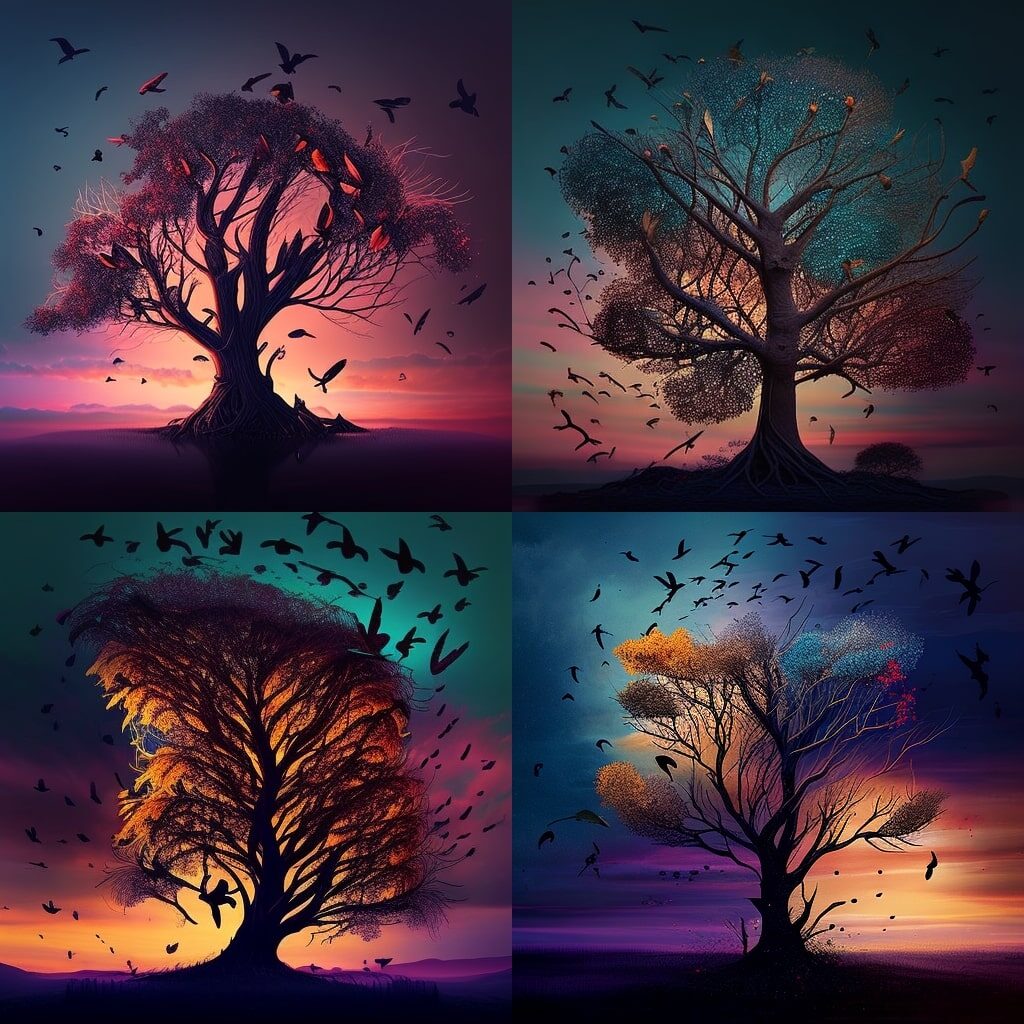 Stylize 700: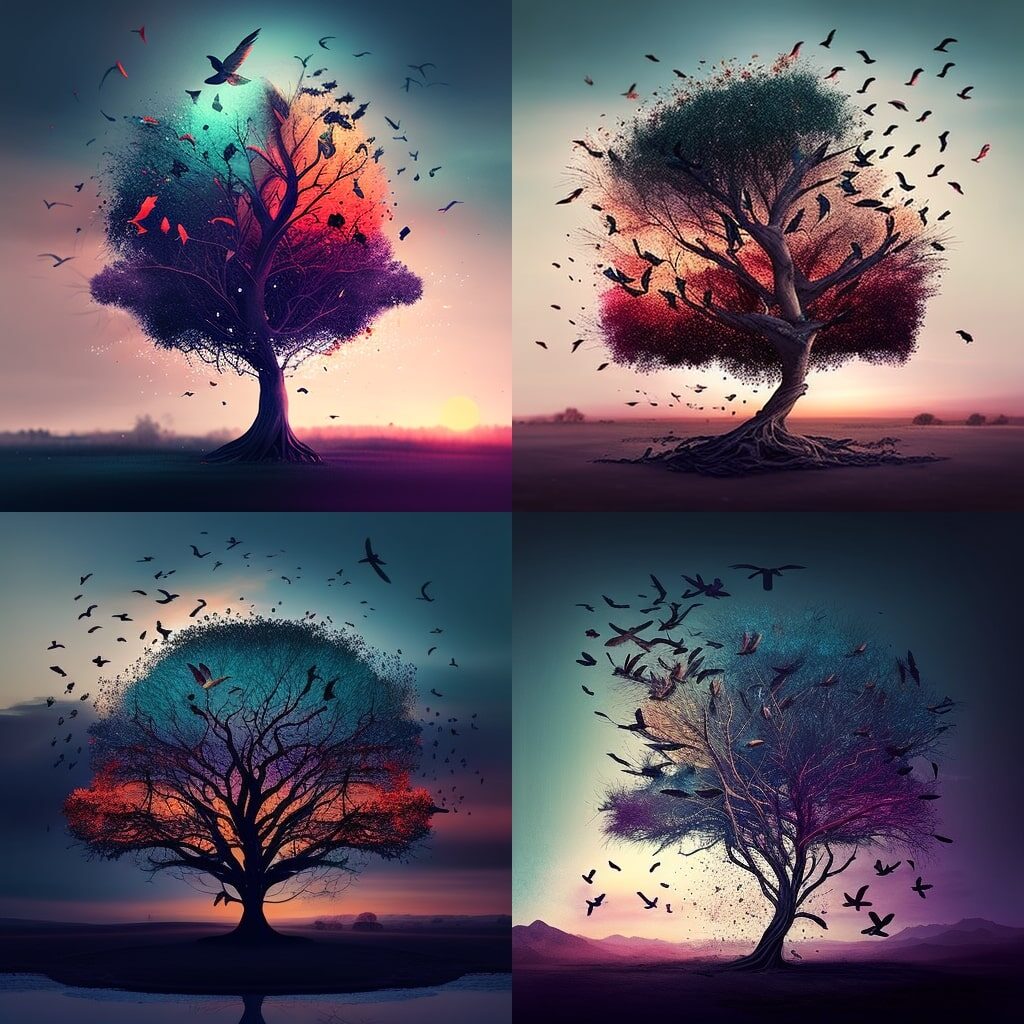 Stylize 1000:
In the above examples, raising the stylization level enhances the artistic quality of the image. However, as the image becomes more artistic, it gradually loses the "dawn" element specified in my prompt.
Though the images with high stylized value look great, it is totally different from what I exactly want. But, in this case, I'm very much satisfied with the highly stylized images.
Now, let's play with Midjourney version 3.
Default style 2500:
Stylize 10000:
Stylize 20000:
Stylize 40000:
Stylize 60000:
You can clearly see how artistic and randomized the image becomes at higher stylized values.
How to Use "–stylize"/ "–s" Parameter in Prompts
The "–stylize" or "–s" parameter has a default value of "100" in Midjourney v4, "2500" in v3, and "2500" in test/ testp.
The "–stylize" or "–s" parameter accepts the value of 0-1000 in version 4, 625-60000 in version 3, and 1250-5000 in test/ testp.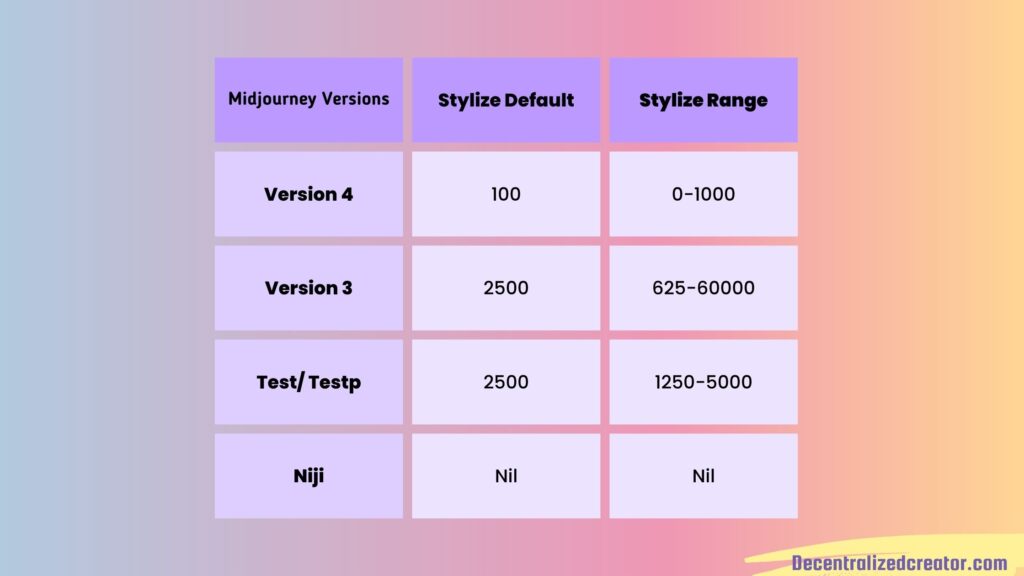 To use the stylize parameter, you need to add "–stylize <value>" or "–s <value>" at the end of your prompt.
Alternatively, you can execute the "/settings" command to juggle between Style low, Style med, Style high, and Style very high.
In Midjourney v4, the style levels are interpreted as follows: a value of 50 represents 'Style Low,' a value of 100 represents 'Style Med,' a value of 250 represents 'Style High,' and a value of 750 represents 'Style Very High'.
Conclusion
The "–stylize" parameter or "–s" can change the overall look and feel of your results by adjusting things like composition, forms, and colors.
To explore a new dimension of your old Midjourney outcomes with less randomness, add "–seed" and "–s <value>" together in your prompt.
The Stylize parameter in Midjourney is similar to the CFG scale in Stable Diffusion.
FAQ
1. How to add styles to your Midjourney images?
To add styles to your Midjourney images, you need to include "–stylize <value>" or "–s <value>" in your prompt. The Stylize parameter has different values for different Midjourney versions. The high stylize value will give you more artistic and opinionated results, whereas the low values of it will try to match your prompt with low styling.