Midjourney, the popular text-to-image generative AI model, has the capability to generate realistic animation within just a few seconds.
Anyone who knows how to prompt can seamlessly generate animes with Midjourney. A prompt is an input for generative AI models and it can be a text description or an image accompanied by a text description.
It is essential to write good prompts to get killer anime. Apart from this, knowing certain keywords related to anime, such as "Chibi-style", "Pixar-style", "comic book art", etc., and anime artist names are also necessary to create anime with Midjourney.
One of the best and easiest ways to get wonderful anime using Midjourney is to include anime artists/ manga artists/ mangaka names in your prompt. Take a look at our article that has a slew of Midjourney-supported artist names.
Best Midjourney Anime Prompts
Prompt #1
anime girl with lots of colorful accessories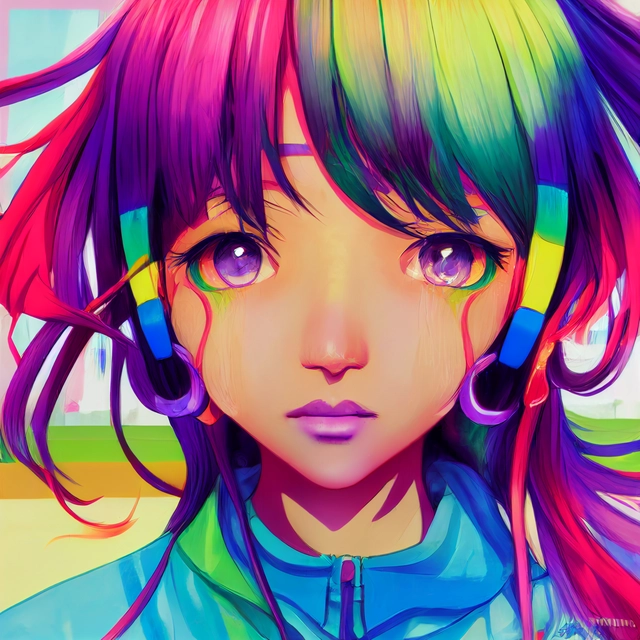 source: OpenArt
Prompt #2
full body portrait character concept art, anime key visual of a kawaii girl, studio lighting delicate features finely detailed perfect face directed gaze, gapmoe yandere grimdark, trending on pixiv fanbox, painted by akihiko yoshida from bbwchan, makoto shinkai takashi takeuchi, krenz cushart, by greg rutkowski, Shinji Aramaki, cushart krenz key art feminine award winning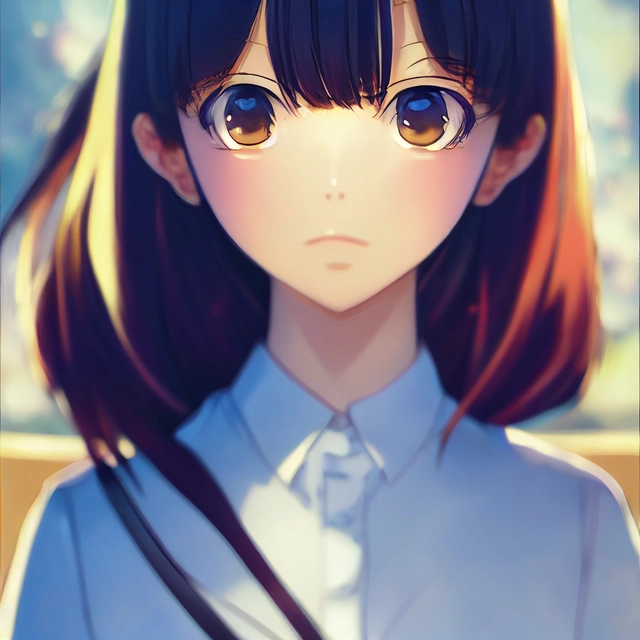 source: OpenArt
Prompt #3
3d anime render of a kawaii great singer girl vtuber,pink long hair,cute girl, beautiful the dark electrical city background,emotional background, symmetrical perfect face, fine detail delicate,cute face, reduce saturation, fine detailed face, very small nose,small nose and mouth,kawaii girl, moe style, soft shadow,vocaloid girl, artstation cgsociety,charactor introduction,8k,very detail beautiful background
source: OpenArt
Prompt #4
the most beautiful cute anime girl, a full body portrait, cute pixiv girl, japanese light novel cover, trending on pixiv fanbox, featured on pixiv, featured on japanese light novel cover, trending on pixiv fanbox, pixiv 2021 contest 1 winner, forest background, projected by Cygames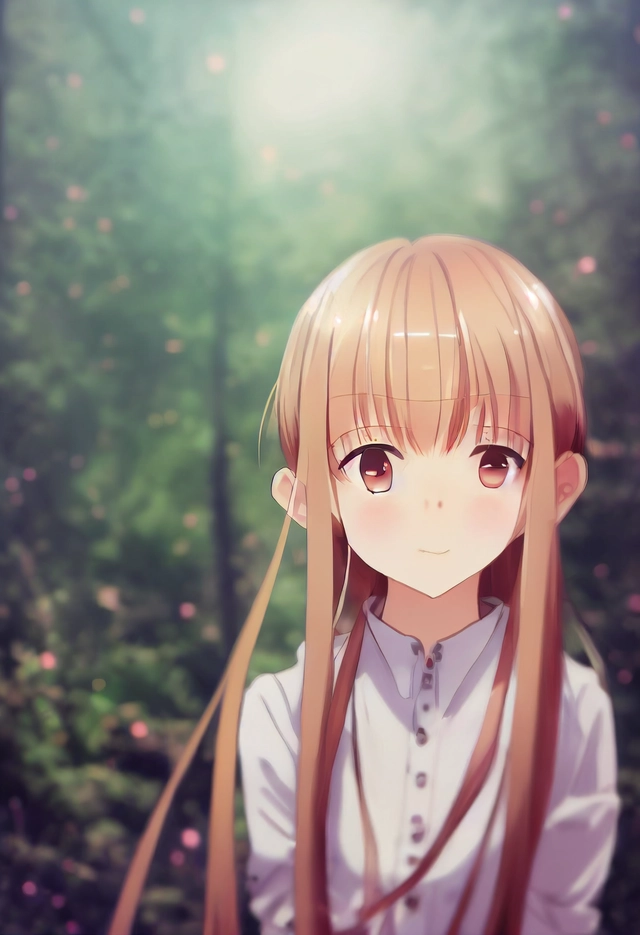 source: OpenArt
Prompt #5
Anime characters,beautiful girl,cute,big eyes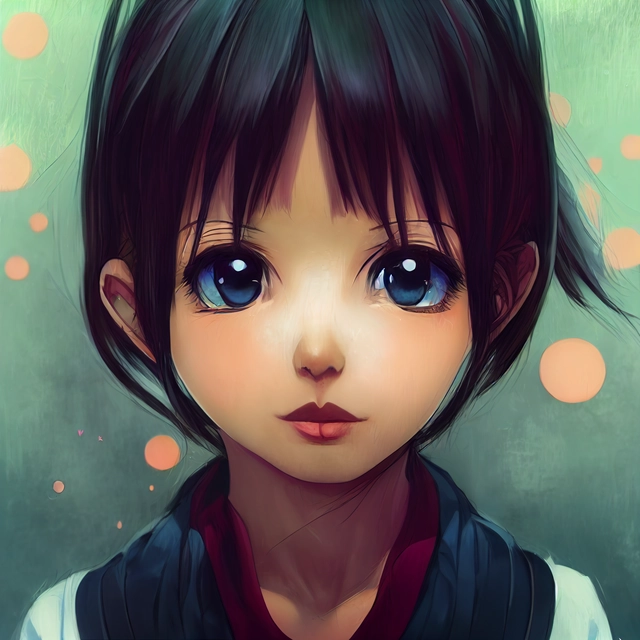 source: OpenArt
Prompt #6
cinematic portrait, cute girl, messy long brown hair, green skin, happy expression, big smile, style of Ilya Kuvshinov, fantasy
source: OpenArt
Prompt #7
Anime style portrait of a young man with white hair and blue eyes, dramatic lighting, anime illustration by greg rutkowski, yoji shinkawa, 4k, digital art, concept art, trending on artstation, アニメ, featured on pixiv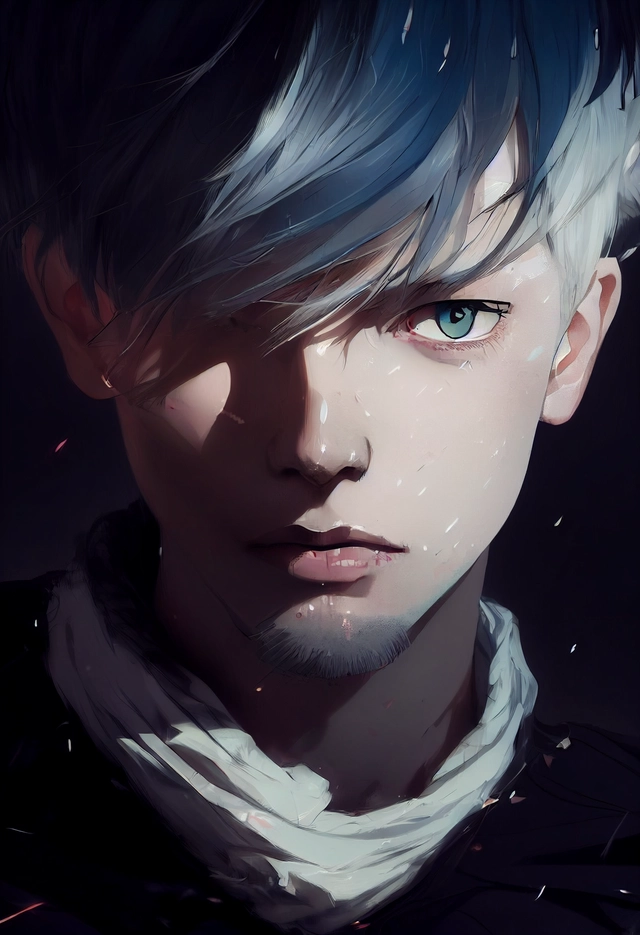 source: OpenArt
Prompt #8
overwatch hero, teen boy, wizard, fantasy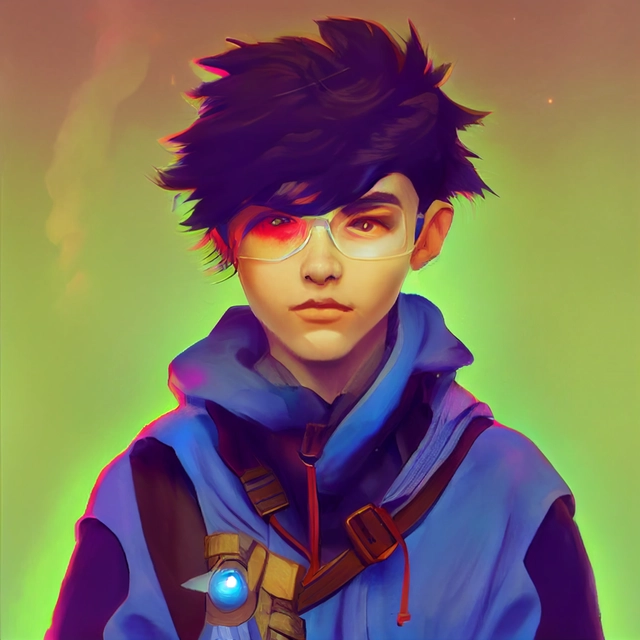 source: OpenArt
Prompt #9
granblue fantasy teen boy character concept art and illustration by akihiko yoshida, style of pixar, amazing detailed face closeup, bard, wearing bard clothing, action, madhouse and kyoani character face, cute, pretty boy, portrait, pixiv, artstation, specatcualr details, Volumetric Lighting, Dramatic lighting
source: OpenArt
Prompt #10
granblue fantasy girl character concept art and illustration by akihiko yoshida, style of pixar, amazing detailed face closeup, Long plaited brown hair, big beautiful eyes, fighter warrior, wearing a fighter leather armor, royal themed armor, action, madhouse and kyoani character face, cute, pretty girl, portrait, pixiv, artstation, specatcualr details, Volumetric Lighting, Dramatic lighting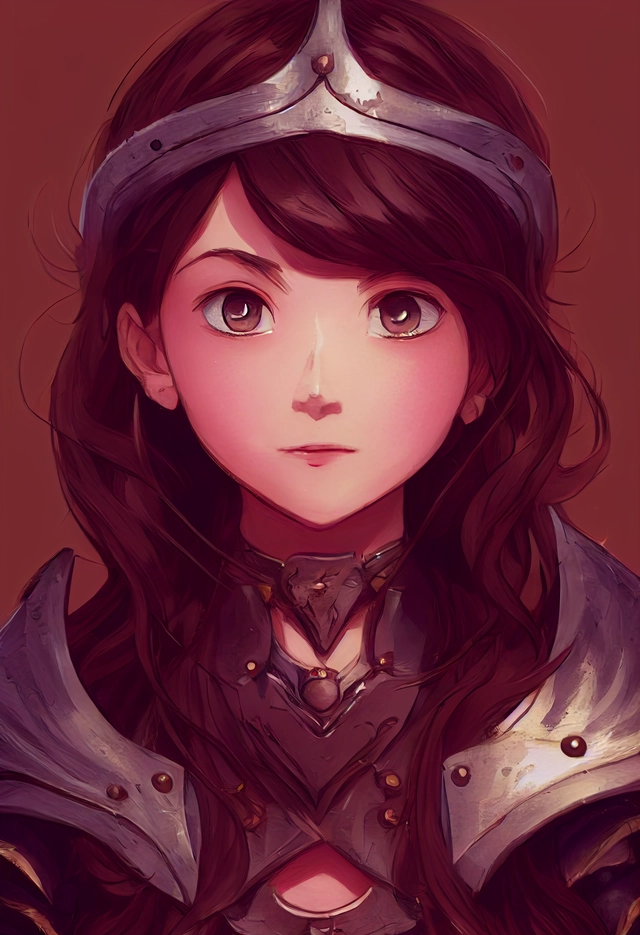 source: OpenArt
Prompt #11
cute anime girl, dynamic pose, big watery eyes, digital art, brush strokes, painterly, impressionist style, half painted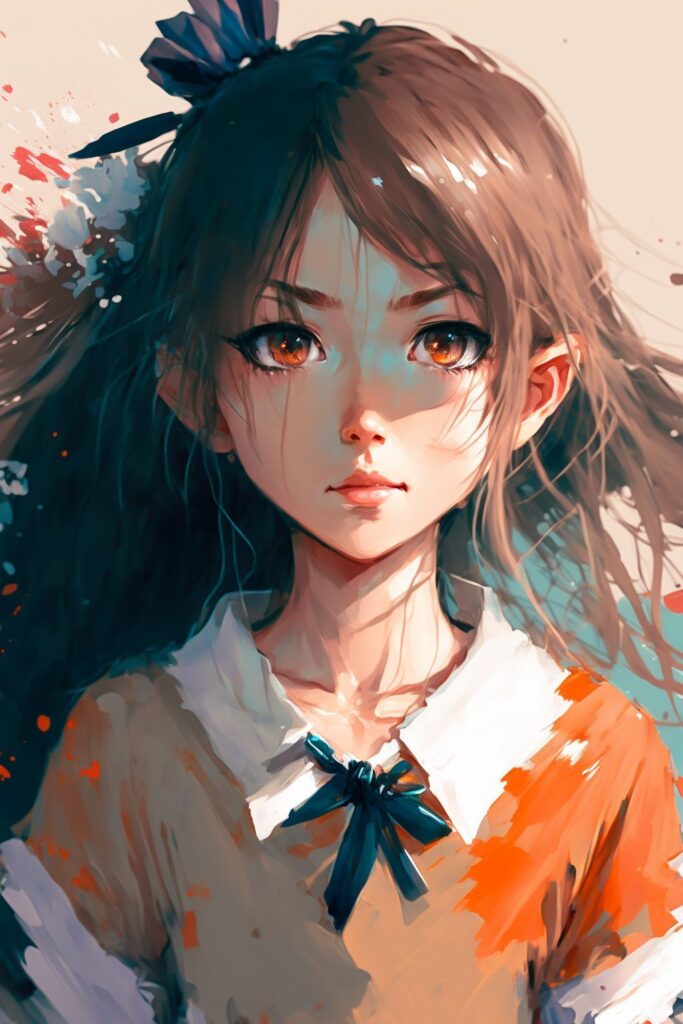 source: OpenArt
Prompt #12
kawaii cute boy, granblue fantasy girl character concept art and illustion ,kawaii anime pose, sakura, painted by artgerm, crenz cushart, digital painting,low angle shot
source: OpenArt
Prompt #13
beautiful wizard boy, moe style, large deep clear blue eyes, wavy Medium-long length bronde hair, dressed in white kimono, exposed shoulders, focus on face, full body, glamorous body, legs, high angle, hyper angle pose, trending on pixiv, detailed, illustration, shadowverse, granblue fantasy, cygames, mushimaro, anime detailed line work, game character, comic cover, volumetric lighting, atmospheric lighting
source: OpenArt
Prompt #14
< Pixar Style, fluffy cute and adorable corgi female deathknight dressed in various colors reaper uniforms, personalized accessories, monge , anthropomorphic, dramatic lighting, 8k, portrait
source: OpenArt
Prompt #15
unreal engine game character, cute, fuzzy, humanoid
source: OpenArt
Prompt #16
cute fluffy fantasy baby griffin, extremely detailed, 3D animation, symmetrical, centered, lots of light, colourful, octane render, orange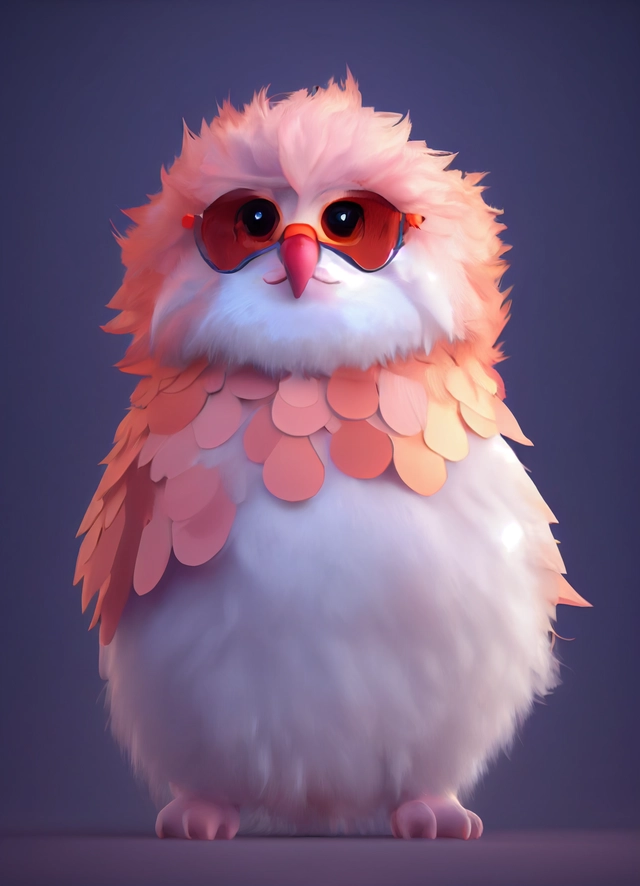 source: OpenArt
Prompt #17
cute fantasy baby monster with large eyes full body extremely detailed 3D animation symmetrical centred lots of light colourful octane render, orange
source: OpenArt
Prompt #18
Pixar style, vulture bird, cinematic lighting, ultra-hd portrait, photorealistic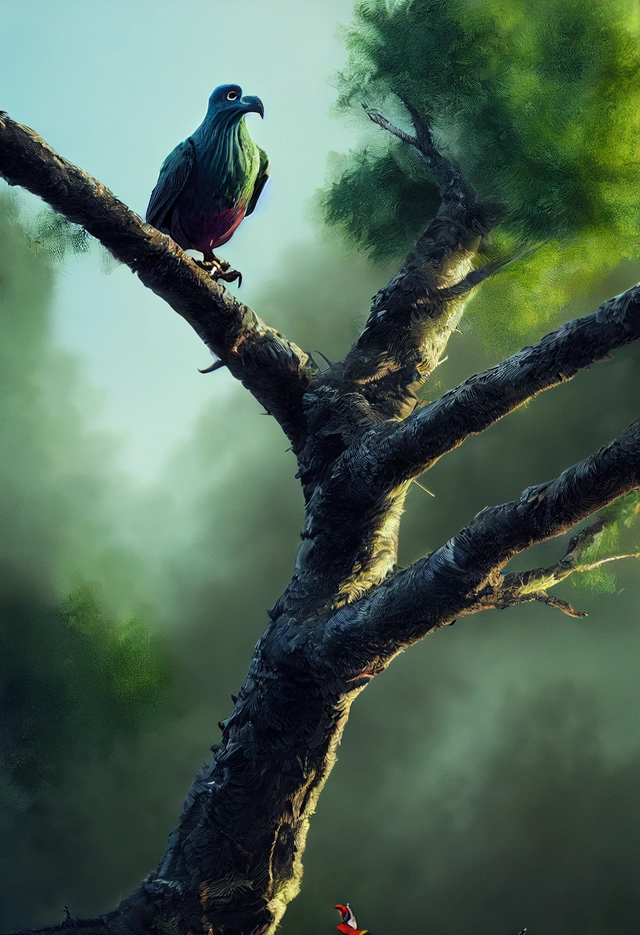 source: OpenArt
Prompt #19
pixar style, cute dragon, 5k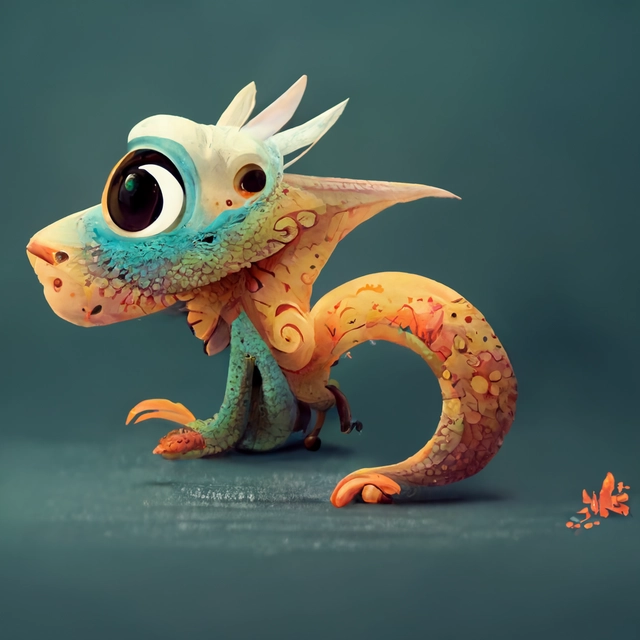 source: OpenArt
Prompt #20
cute cat sticker, style of anime, style of cartoon, solid color background, cat face, cell shading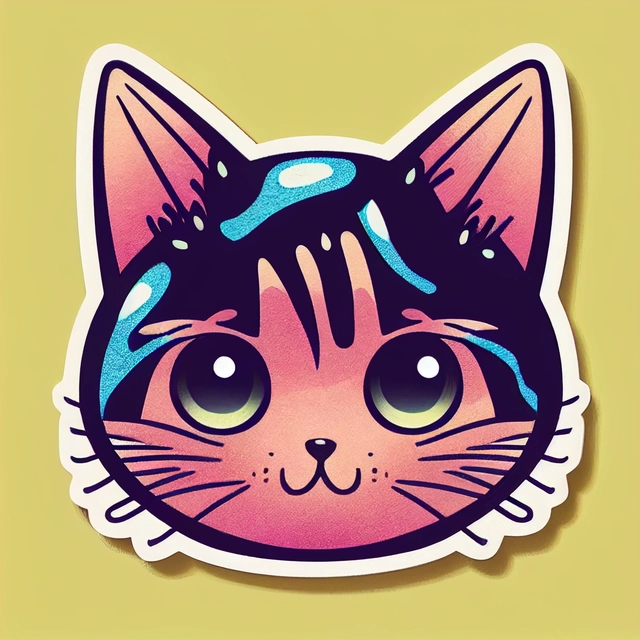 source: OpenArt
Prompt #21
cute grey norwegian forest cat pixar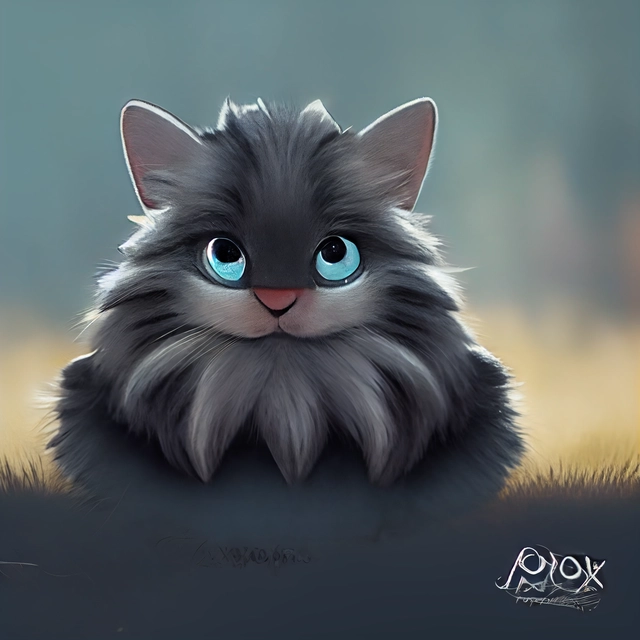 source: OpenArt
Prompt #22
cute fluffy fantasy baby griffin, extremely detailed, 3D animation, symmetrical, centered, lots of light, colourful, octane render, orange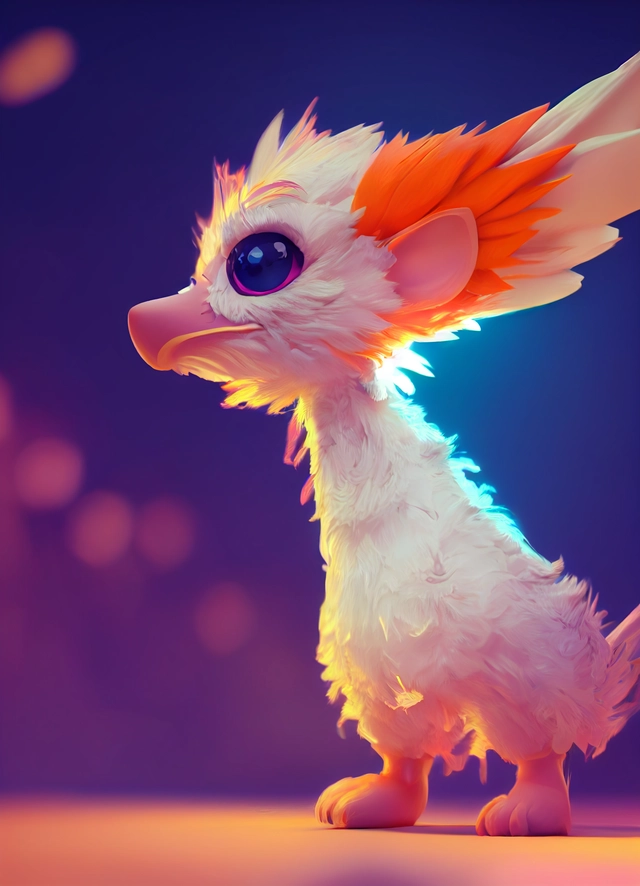 source: OpenArt
Prompt #23
cartoon hippy bird with long hair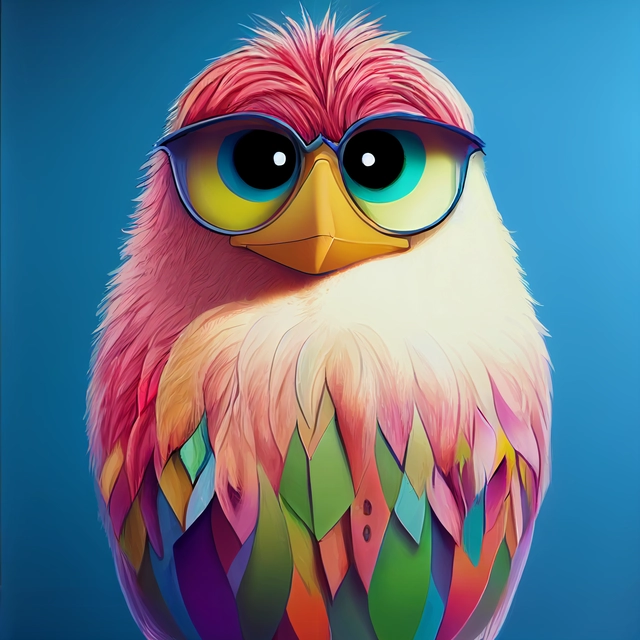 source: OpenArt
Prompt #24
fluffy little bird plush toy, cute, side view, colorful plastic, octane render, studio lighting, 8k
source: OpenArt
Prompt #25
fluffy little bird plush toy, cute, colorful plastic, octane render, 8k
source: OpenArt
Prompt #26
gohan and sasuke standing on a mountain, anime, show, 4k
source: OpenArt
Prompt #27
An Anime Peaceful Cityscape in the summer, by Shinkai Makoto "Your Name" "Weathering with you",4k,Shinkai Makoto, "your name",sitting under cherry blossom tree,high detail, advanced rendering, 4k post-processing highly detailed, 3D render, Octane render Hyper realistic, Soft illumination James Jean Peter Mohrbacher Mystic Unitycreation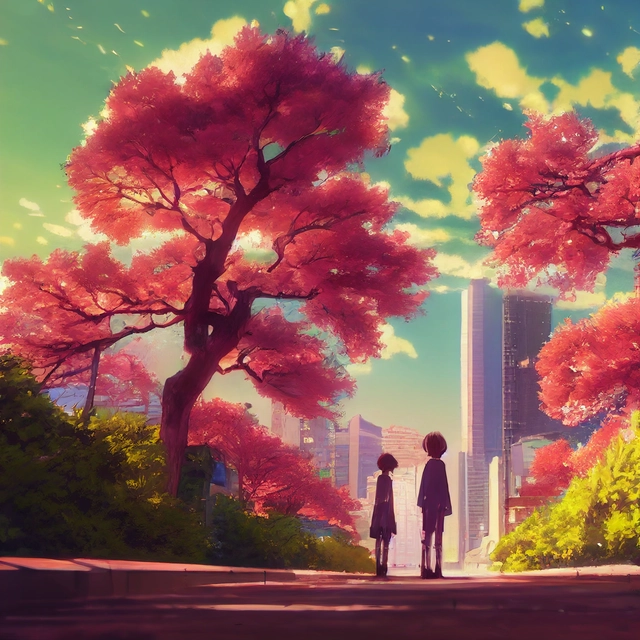 source: OpenArt
Prompt #28
anime, blue background, white Girl, brown eyes, blonde hair, wearing black hoodie, close up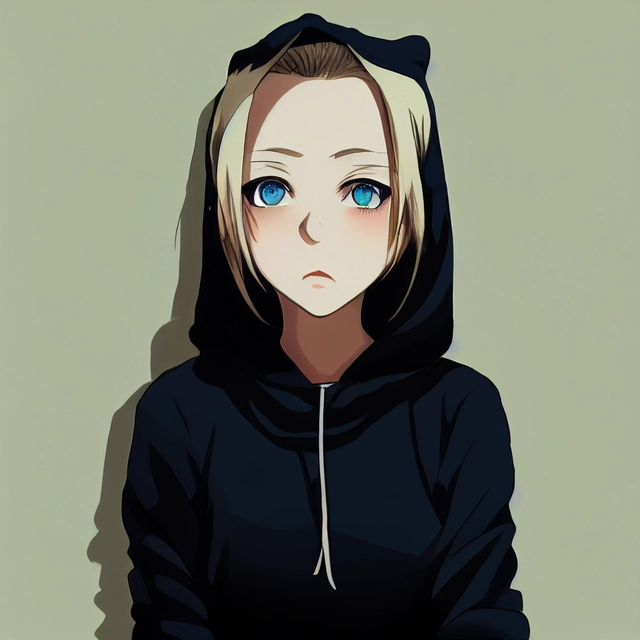 source: OpenArt
Prompt #29
manga art, kawaii, moe, cute shying girl wearing frilly blouse, round pupil of clear eyes, dynamic angle, pretty-posing, ultra detailed illustration, thick coating painting, fine detail, beautiful, art, moe anime, comic cover, makoto shinkai, trending on pixiv, pixiv fanbox, hq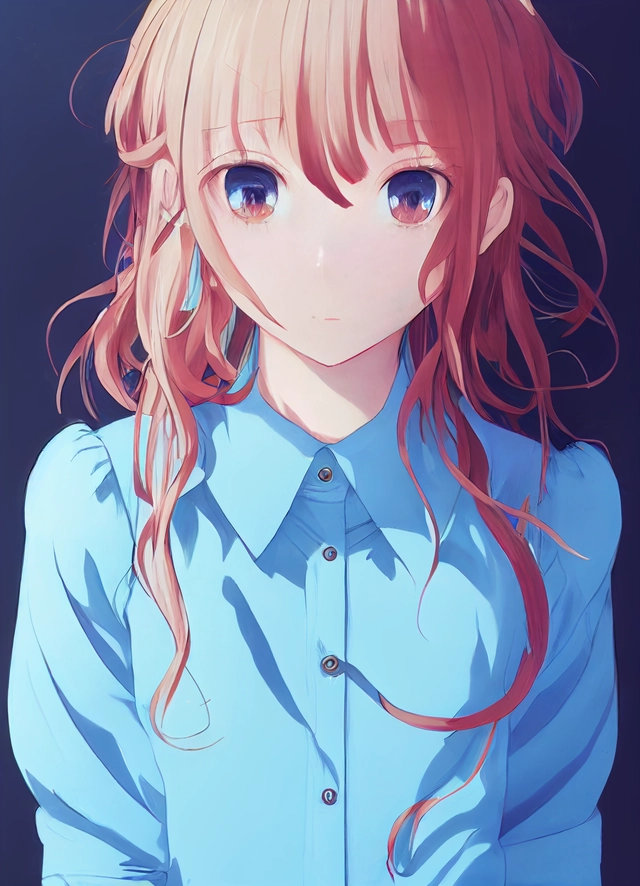 source: OpenArt
Prompt #30
3 anime cute girls, baby pink hair, pink frilly dresses, full body, cherry blossoms background, Manga style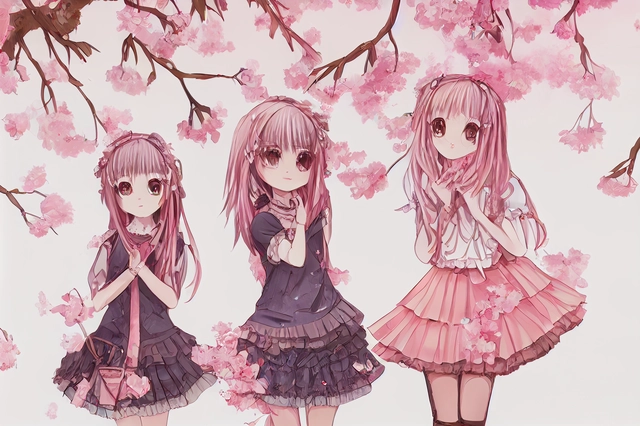 source: OpenArt
Prompt #31
beautiful anime girl in a field of flowers, sun, colorful, cute, unreal engine, anime, q5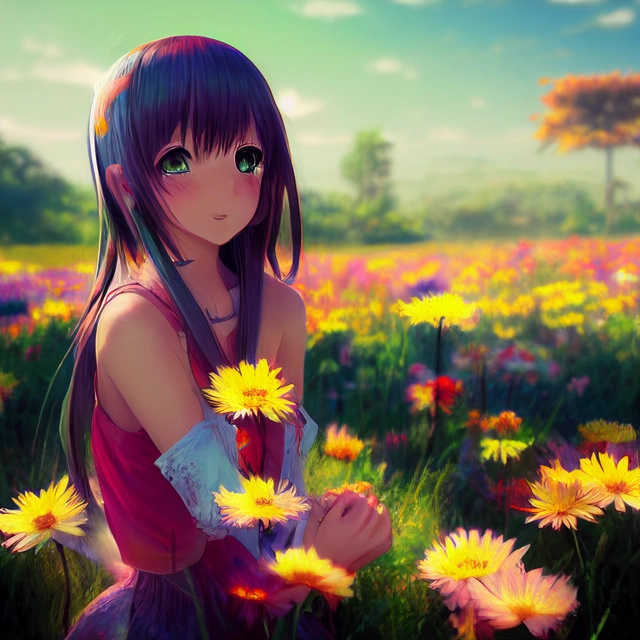 source: OpenArt
Prompt #32
 a girl, anime
source: OpenArt
Prompt #33
fire a girl comic anime game character full body popular hand illustration low angle 200mm camera lens character design anime kawaii art comic shading comic painting school game popular illustration hyperrealistic photograph cinematic 8K
source: OpenArt
Prompt #34
Manga style, kawaii, painting by AKIHITO YOSHITOMI, AKIHITO YOSHITOMI youtube, The princess walking on sidewalk in sunny day, face forward, Elevation angle, golden eyes, cyan-blue hair, pink lips, Model body, wearing a Tank tops and shorts, art by AKIHITO YOSHITOMI, neat lines, full body portrait, high saturation, detail, artstation, zoom out
source: OpenArt
Prompt #35
a cute girl with pink hair, key visual by Masamune Shirow
source: OpenArt
Prompt #36
Hinata Hyuga as a beautiful anime girl, with big violet anime eyes, symmetrical eyes, byakugan, painted by sakimichan, artstation, deviantart, close portrait, digital painting, cinematic lighting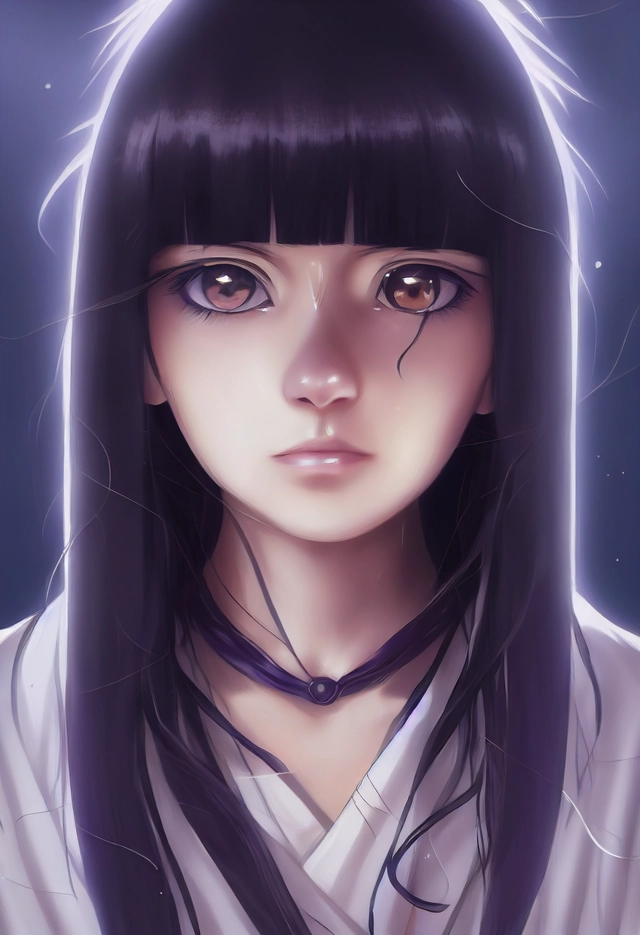 source: OpenArt
Prompt #37
female, Taiwanese, elegant, artbreed, highly detailed, digital painting, artstation, concept art, smooth, sharp focus, illustration, art by artgerm and greg rutkowski and alphonse mucha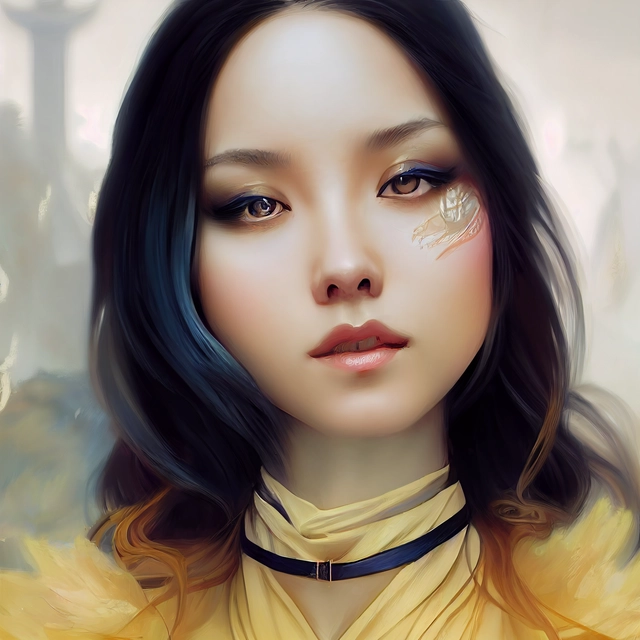 source: OpenArt
Prompt #38
3d anime half body portrait of young girl, pale white skin, facial skin cracked into piecies like porcelaine, a large flower grew from the crack on her face, colorful butterfly tattoo on her neck, dynamic pose, full body, realistic, fine details, photorealism, cinematic light, dark, sad atmosphere,void, 8k, hyperdetailed, ultra detailed,dramatic lighting, unreal engine 5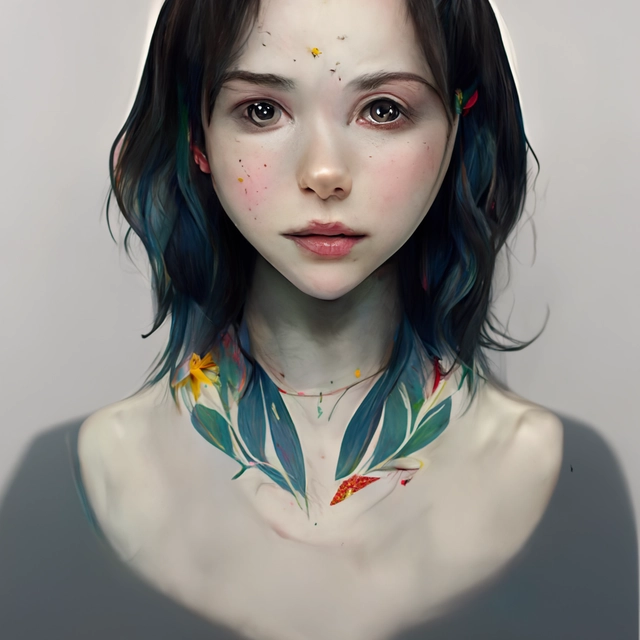 source: OpenArt
Prompt #39
Beautiful girl, daisy flower, art style by Hyung-tae Kim + Krenz Cushart + artgerm, artstation, portrait, 4k , octane render, hyper realistic, Insanely detailed, symmetrically face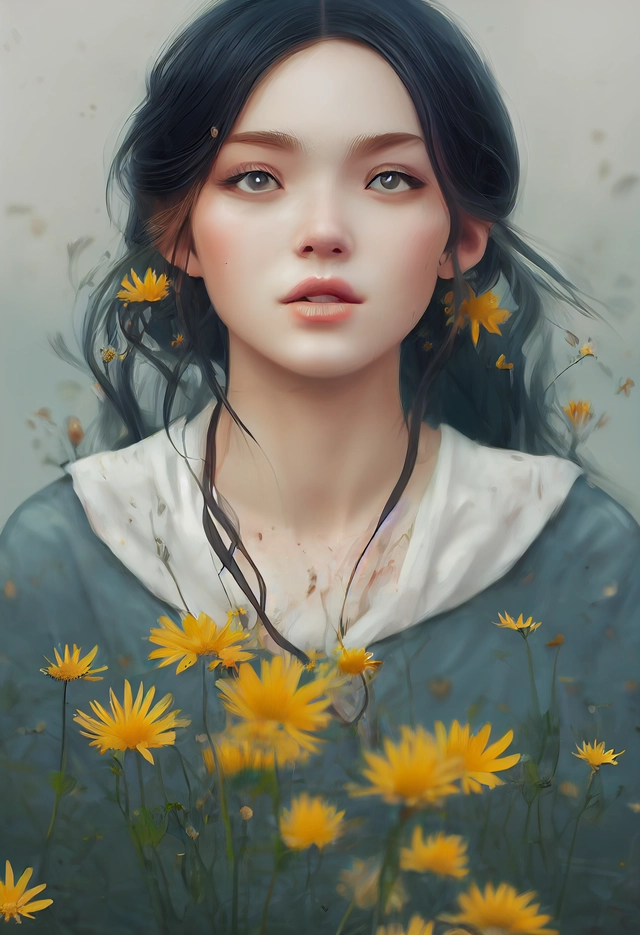 source: OpenArt
Prompt #40
portrait of a gorgeous nymph fairy in la la land magical and ethereal, intricate and ornate, and moons, witchcore, by Hyung-tae Kim and Krenz Cushart Artstation and artgerm
source: OpenArt
Prompt #41
female, Taiwanese, elegant, artbreed, highly detailed, digital painting, artstation, concept art, smooth, sharp focus, illustration, art by artgerm and greg rutkowski and alphonse mucha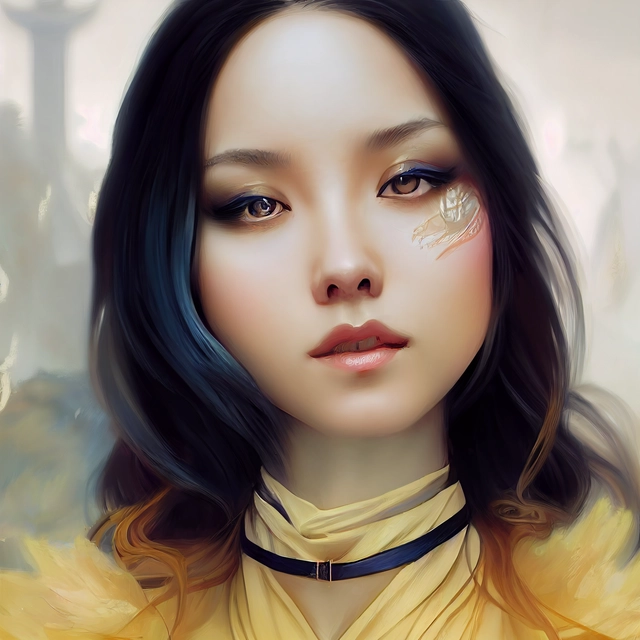 source: OpenArt
Prompt #42
female, elegant, artbreed, highly detailed, digital painting, artstation, concept art, smooth, sharp focus, illustration, art by artgerm and greg rutkowski and alphonse mucha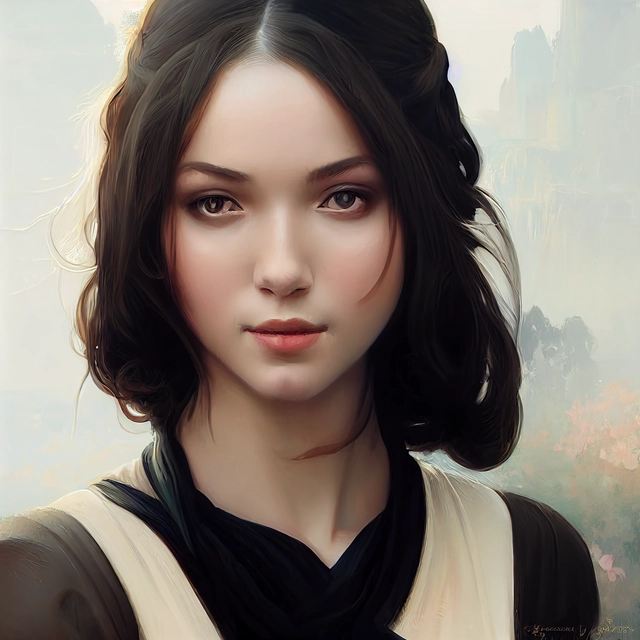 source: OpenArt
Prompt #43
3d anime half body portrait of young girl, pale white skin, facial skin cracked into piecies like porcelaine, a large flower grew from the crack on her face, colorful butterfly tattoo on her neck, dynamic pose, full body, realistic, fine details, photorealism, cinematic light, dark, sad atmosphere,void, 8k, hyperdetailed, ultra detailed,dramatic lighting, unreal engine 5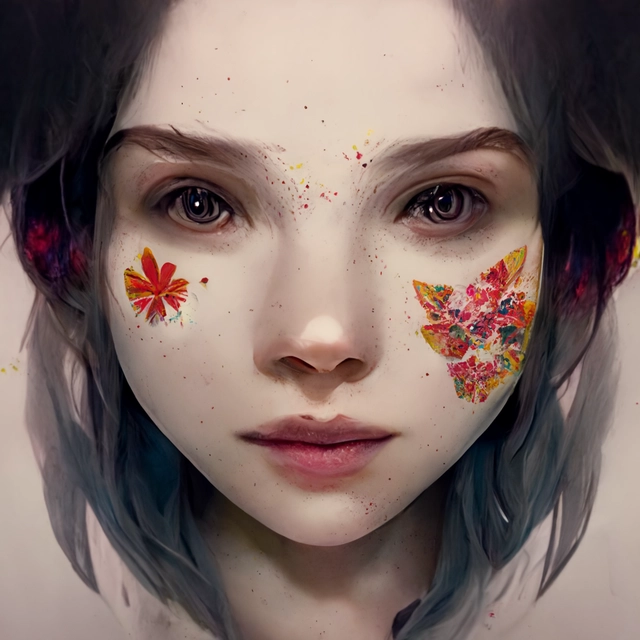 source: OpenArt
Prompt #44
Anime, girl reaches for a portal to another world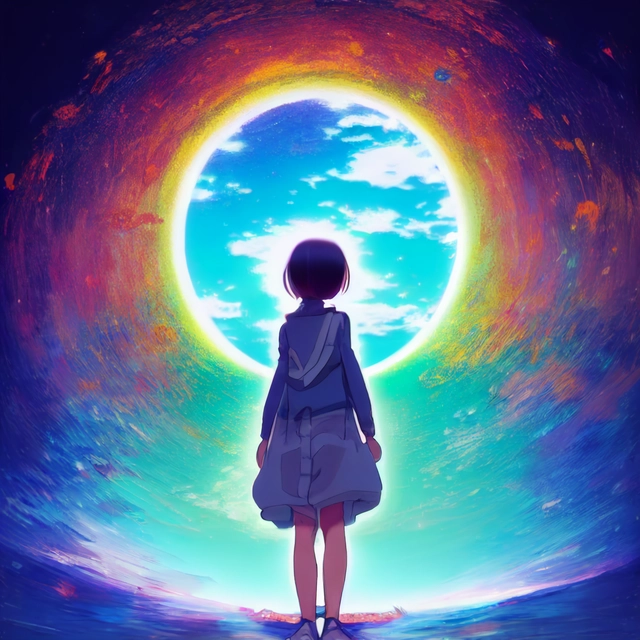 source: OpenArt
Prompt #45
flcl fighter wearing streetwear with vintage robot, headphones and cap, feet wearing sneakers, dynamic pose, key visual by Range Murata, GAINAX anime style, clean lines, pastel colors, sketch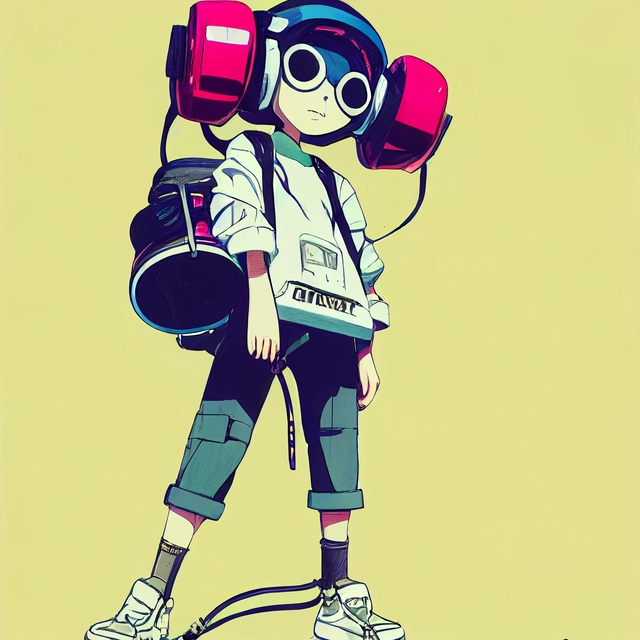 source: OpenArt
Prompt #46
kawaii anime girl sketch manga style, black white, red details, scribble background, wearing school girl skirt, holding a knife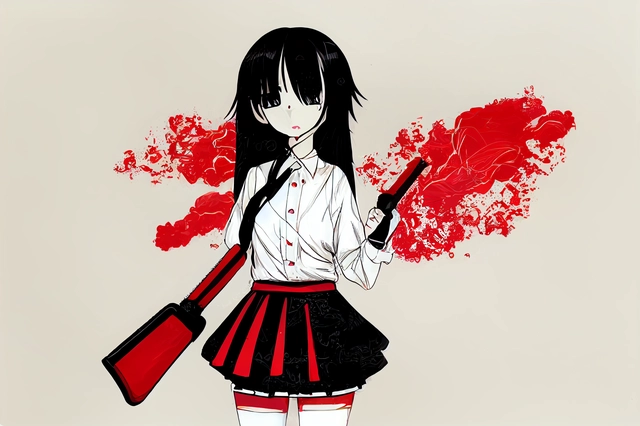 source: OpenArt
Prompt #47
manga comic book cover illustrated by Yoshitaka Amano and lisa frank, 5 giant furby, 5 beautiful anime girl with furby, 5 background is a crowded tokyo street, 4 cyberpunk, volumetric neon lights, hypermaximalist, high detail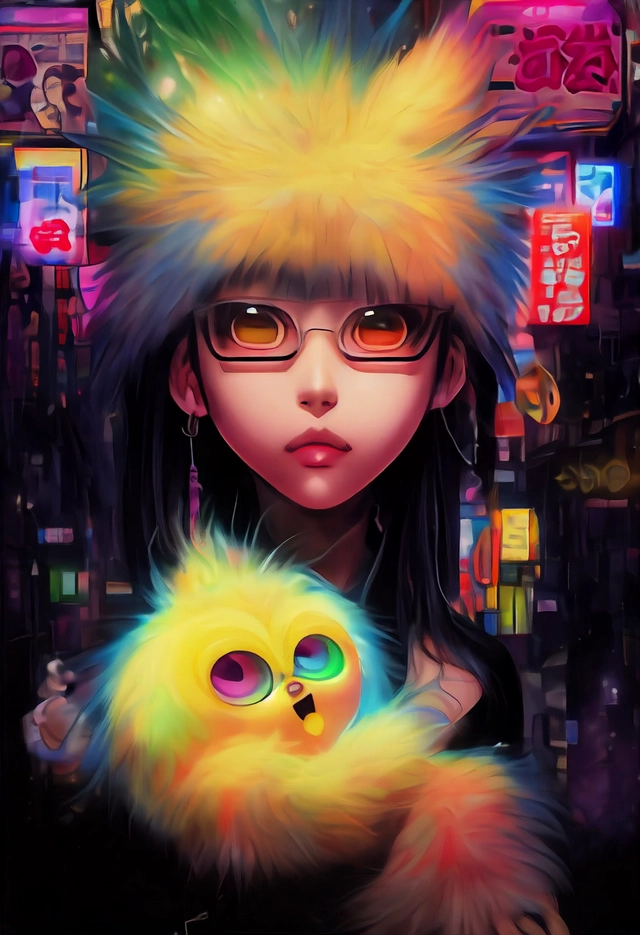 source: OpenArt
Prompt #48
anime girl with cat ears, anime, sparkly, q5
source: OpenArt
Prompt #49
Animation art depicting a beautiful silver-haired anime young man in cool traditional fashion relaxing in a studio apartment Krenz Cushart, long hair, 1.0, smiling, fox ears sprouting, concept art, OC commission, illustration ,–stop 60,–ar 9:16
source: OpenArt
Prompt #50
anime demon, character design, grey skin color, short anime hair, red anime hair, beautiful, handsome, blue anime eyes, male vtuber model, vtuber, wearing yellow hoodie, black jeans, full body, handsome, beautiful, red short straight hair, anime, anime art style anime, comic book, kawaii art style, realistic art style, moe art style, fantacy art style, comic, cartoon cel shading, toon shader, art, cartoon, beutiful art style, cartoon, anime, studio ghibli art style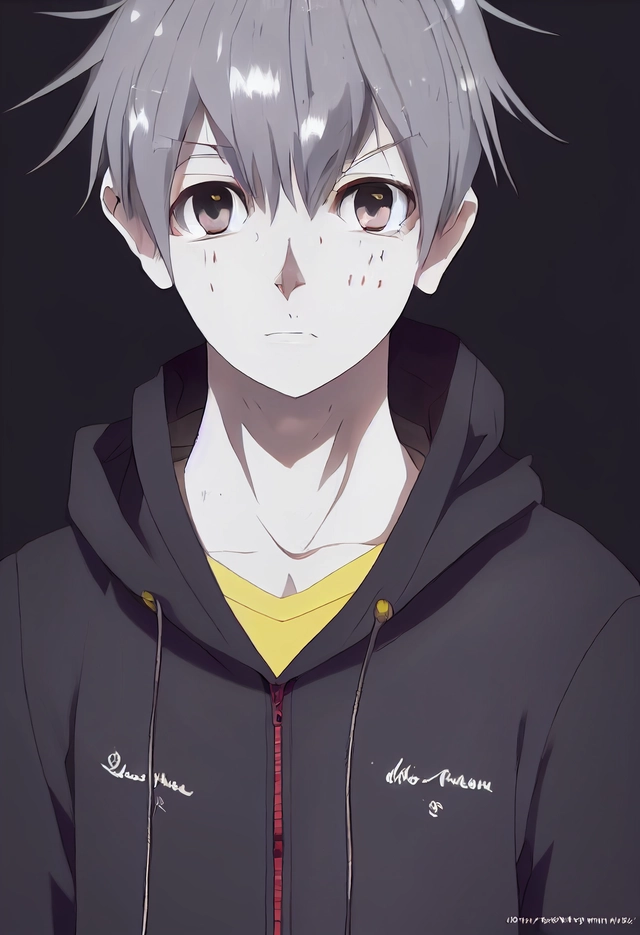 source: OpenArt