Midjourney is a famous generative AI model that is accessed on the official Discord server of Midjourney Lab. Like other text-to-image models, it has its own community.
Give it a text description known as a "prompt", Midjourney will give you four images as a response to your input prompt. The Midjourney also has options to upscale the generated image as well as make variations of it.
Midjourney has been accumulating enormous potential with every update that rolls out. 
Does Midjourney Create Architectural Designs?
Yes, Midjourney has the potential to create architectural designs. But the thing is how well you are communicating with it. It totally depends on the input prompt. The quality of the Midjourney artwork is directly proportional to the quality of the input prompt.
To master prompting, first, you need to know prompt engineering. Then, it is essential to know the jargon of architecture, such as shapes, mediums, views, landscapes, styles, and architect names, to create architectural designs.
Don't worry. To make things easier, I wrote an article with a slew of architectural keywords. Feel free to use it: An Ultimate Guide to Get Architectural Design Images Using AI Art Generators.
There are many architects who are leveraging Midjourney for design inspiration. One amongst them is "Will," known as wg.xyz on Instagram. He primarily uses Midjourney to create architectural designs and posts them on Instagram. All of his works are incredible, and each one garners thousands of likes. And, it is notable that most of its design work is AI-assisted rather than AI-generated. However, Midjourney AI plays a huge part in each of his designs.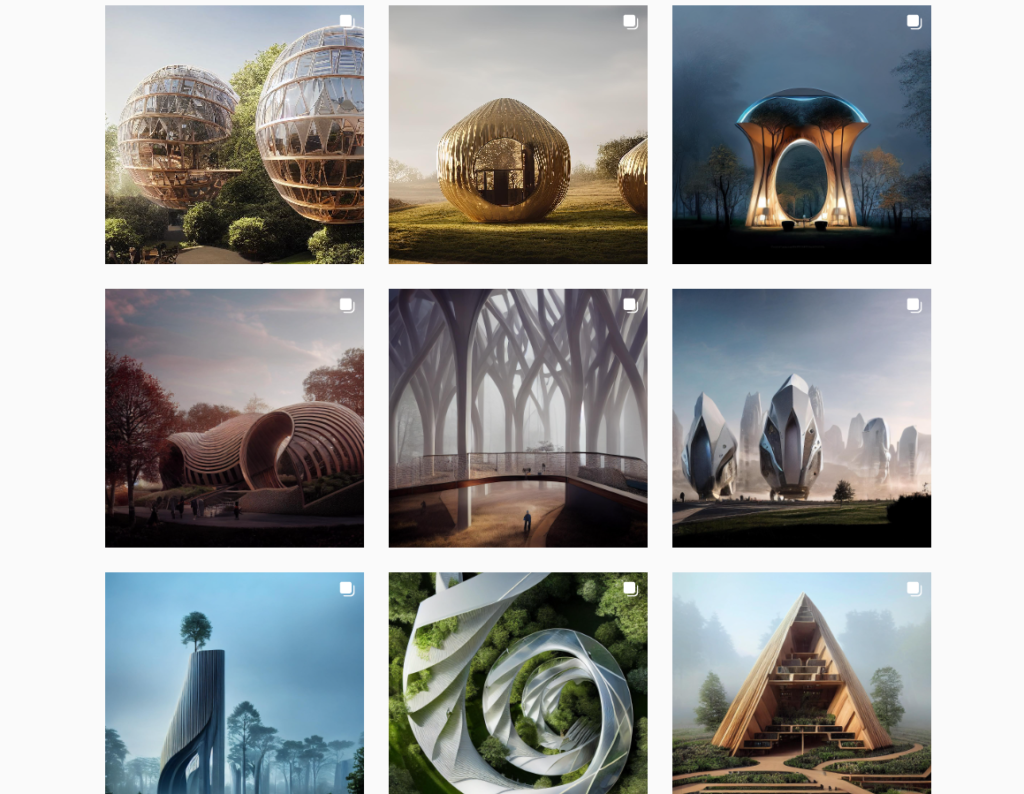 Though Midjoureny Lab, the company behind Midjourney AI, doesn't reveal the dataset used to train the model, the architectural exposure Midjourney has is clearly visible in the output it generates.
Best Midjourney Architecture Prompts
Prompt #1
ephemeral brutalist design, ronchamp, octane render 8k, realistic, foggy day, scattered rooftop trees and plants
source: OpenArt
Prompt #2
isometric cutaway illustration of a house with hidden secrets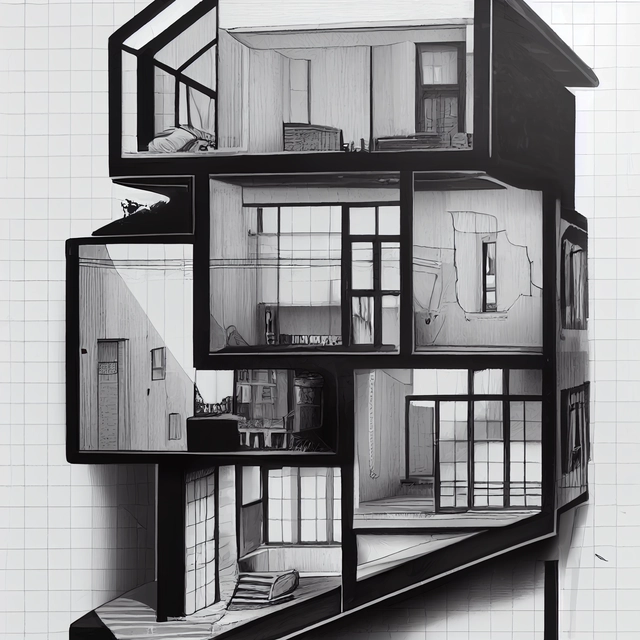 source: OpenArt
Prompt #3
a house standing alone surrounded by fog, silenthill fog city, ethereal photography, a zahahadid spiral wood house in a rocky landscape, archdaily mir_render Brick_visual
source: OpenArt
Prompt #4
cinematic photo, highly detailled, futuristic, 3D printed, clay, geometric, architectural villa, with artificial lighting, different kinds of vegetation landscaping, daylight, exotic, foggy, octane render, maximum render detail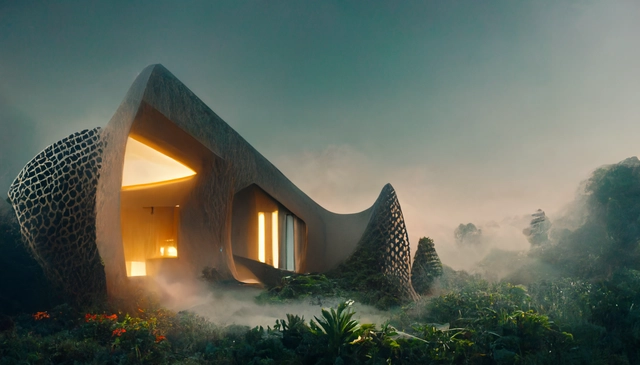 source: OpenArt
Prompt #5
modern home made of black glass covered by lush green landscape, mysterious, octane render, cinematic, rule of thirds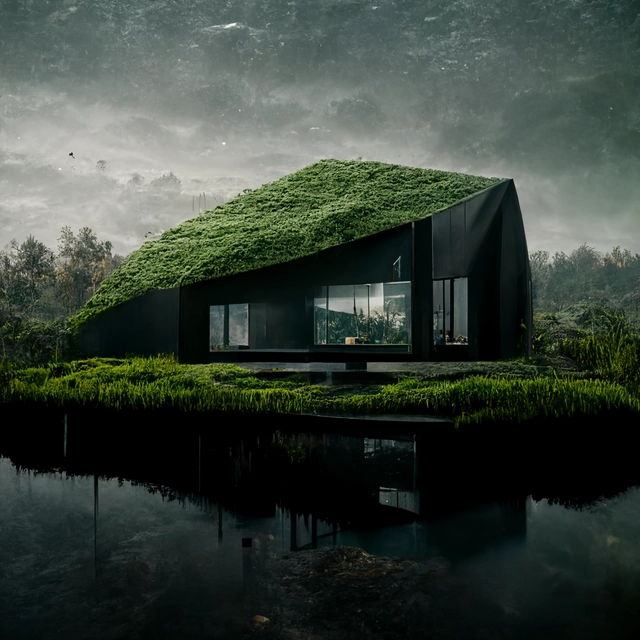 source: OpenArt
Prompt #6
afrofuturist megamansion ecovillage in the congo rainforest, tropical architecture, cinematic lighting, vibrant colors, saturated hues, photorealistic, hyper realistic, surreal, dali, 3d rendering, render, 8k, 16k, extremely detailed, unreal engine, octane, maya
source: OpenArt
Prompt #7
metabolic architecture villa in the mountains designed by Zaha Hadid, continuous white surface with exposed seams, volumetric caustic lighting, photorealistic render, soft reflections, HQ
source: OpenArt
Prompt #8
beautiful modern cut stone and bronze steel metal futuristic house , trees , birds people walking close up wide angle aerial views 8k unreal engine cgi
source: OpenArt
Prompt #9
spa center, mindfulness, wellness, spiritual, mist, relax, nature, parametric design, mind, water, warm, fashion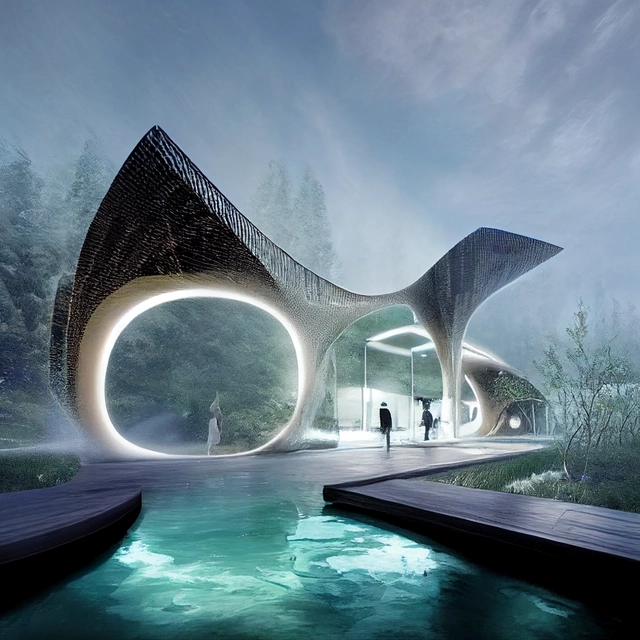 source: OpenArt
Prompt #10
two amazing architectures connected by a twisting bronze skybridge in the middle of a dense forest in the style of Le Corbuiser and Gerrit Rietveld.
source: OpenArt
Prompt #11
**Geoffrey Bawa Kundalahalli architecture inspired by Zaha hadid building in a future city glass building in a forest
source: OpenArt
Prompt #12
Wooden tall building covered with metal flowers into a forest, banana trunk inspiration
source: OpenArt
Prompt #13
Futuristic skyscraper with greens growing and flowering all over
source: OpenArt
Prompt #14
geometric structure, tower, stacked cubes, futuristic house, utopia, clear, high definition
source: OpenArt
Prompt #15
radiolaria framework scaffolding is support for multistory building with hanging gardens balconies growing out of bedrock laminated wood material towers in the background volumetric light sunlight hdri
source: OpenArt
Prompt #16
Metamorphic parametric organic synthetic houses in a giant tree, full hd octain render
source: OpenArt
Prompt #17
Solarpunk gardens, realistic, natural, 8k, vibrant, sculpture, architecture, environment, city, forest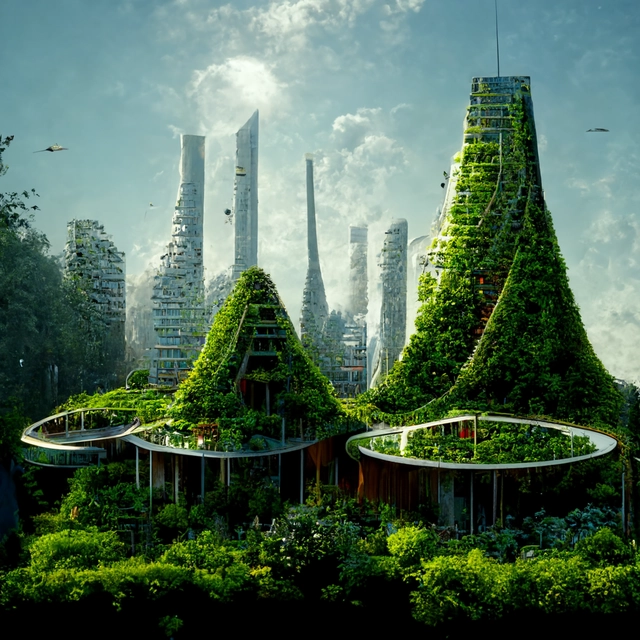 source: OpenArt
Prompt #18
planet house, architecture, cycles render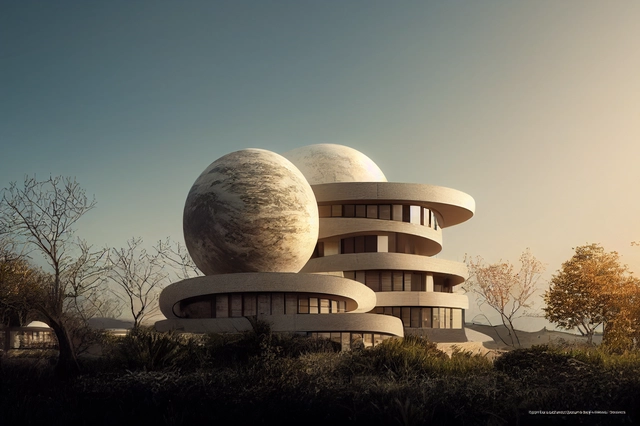 source: OpenArt
Prompt #19
a curvilinear wooden house that looks like an art sculpture, sitting on grassland, zaha hadid style, photorealistic
source: OpenArt
Prompt #20
PREFAB MODERN VILLA INSIDE A FOREST FILLED WITH RAIN DROPS AND FOG ..8K,DETAILED,RAINING,VIBRANT,SHOT BY SANTOSH SIVAN…
source: OpenArt
Prompt #21
cinematic photo, highly detailed, futuristic, 3D printed, clay, geometric, architectural villa, with artificial lighting, different kinds of vegetation landscaping, daylight, exotic, foggy, octane render, maximum render detail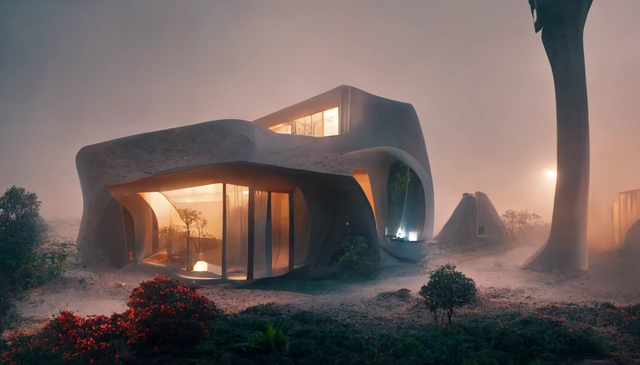 source: OpenArt
Prompt #22
a waterfall in front of a modern house in the woods, a digital rendering by Maginel Wright Enright Barney, pinterest, modernism, provia, creative commons attribution, biomorphic
source: OpenArt
Prompt #23
architecture illustration of white designer houses in hill in forest with lots of vegetation, bushes, trees, happy people walking and enjoying sunshine, scandinavian design, contemporary architecture, white houses, modern, futuristic, trees, photorealistic, v-ray tracing, ultra detailed, octane render
source: OpenArt
Prompt #24
nagual house
source: OpenArt
Prompt #25
< a photo of a modern farmhouse style treehouse, overlooking a lake, atmospheric, cinematic, movie lighting, high resolution, award winning architecture, authentic, magical, photorealistic, photo, realistic, sharp photography, ultradetailed, highly focused, dramatic render, 8k hd, octane render, locati architects
source: OpenArt
Prompt #26
a Bjarke Ingels house in an amazing happy landscape with a lot of animals and blurried monks, extremely detailed, low natural light and high artificial lights, award winning architecture photo, amazing composition photo, ultra realistic, corona render 8k
source: OpenArt
Prompt #27
Zaha Hadid style palace, mountaintop, hires, dramatic clouds, soldiers in foreground
source: OpenArt
Prompt #28
a house standing alone surrounded by fog, silenthill fog city, ethereal photography, a zahahadid spiral wood house in a rocky landscape, archdaily mir_render Brick_visual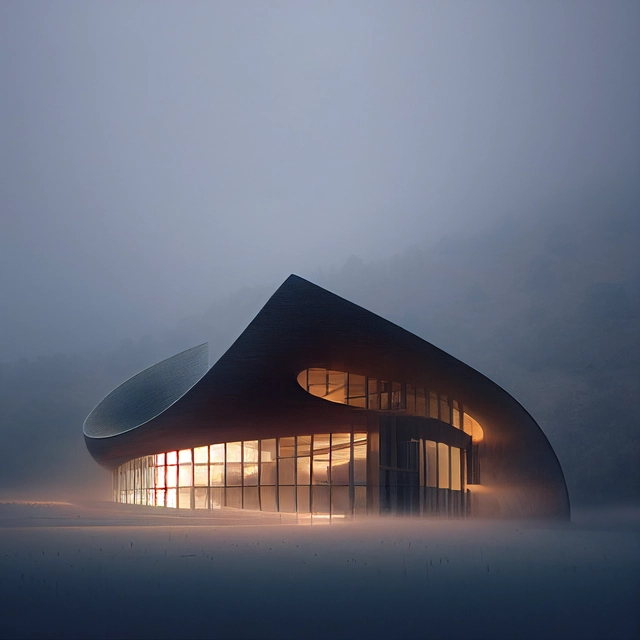 source: OpenArt
Prompt #29
realistic rendering architecture gold rock transparent fog light
source: OpenArt
Prompt #30
a house standing alone surrounded by fog, silenthill fog city, ethereal photography, a zahahadid spiral wood house in a rocky landscape, archdaily mir_render Brick_visual
source: OpenArt
Prompt #31
villa sitting in purple landscape, designed by Vincent Callebaut, opulence details, architecture, architectural composition, aerial front view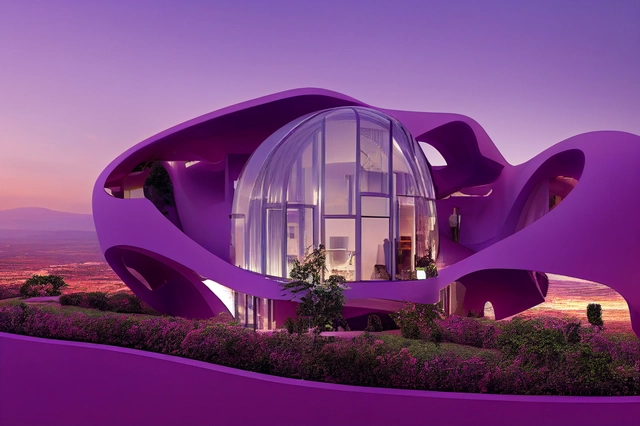 source: OpenArt
Prompt #32
Jean Nouveau designed a cool residential block inspired by the 2001: A Space Odyssey in an delirium session with Bjarke Ingels, they have put a lot of hard surface modelling onto a cumulonimbus and they felt this foggy render with atmospheric volumetric morning lighting is the best
source: OpenArt
Prompt #33
Ewok houses in giant trees in Renzo Piano architecture
source: OpenArt
Prompt #34
glamping cabins with mesquites nearby
source: OpenArt
Prompt #35
gassholder + misty atmosphere + minimal + thomas Heatherwick architecture + rem koolhaas architecture + warm lighting + arched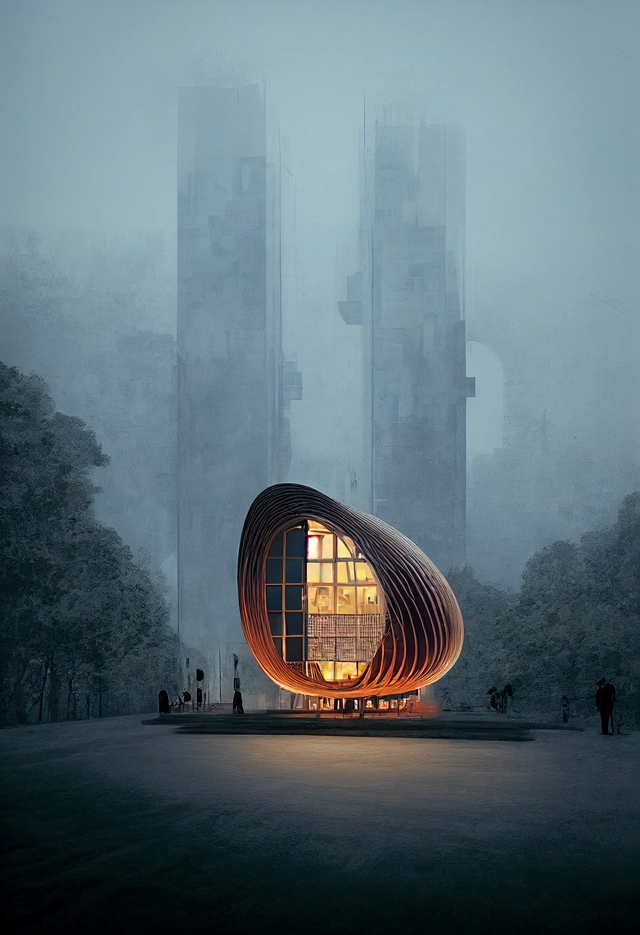 source: OpenArt
Prompt #36
fabric mathematical surfaces architecture skyscraper/contemporany/parametric architecture/organic structure /sunset/fog/hyper realistic/super detailed complex structure / floating temple in ice age/ super detailed/ hyper realistic/ muqarnas / parametric / fantastic temple/ smoke/ 8k
source: OpenArt
Prompt #37
white church interior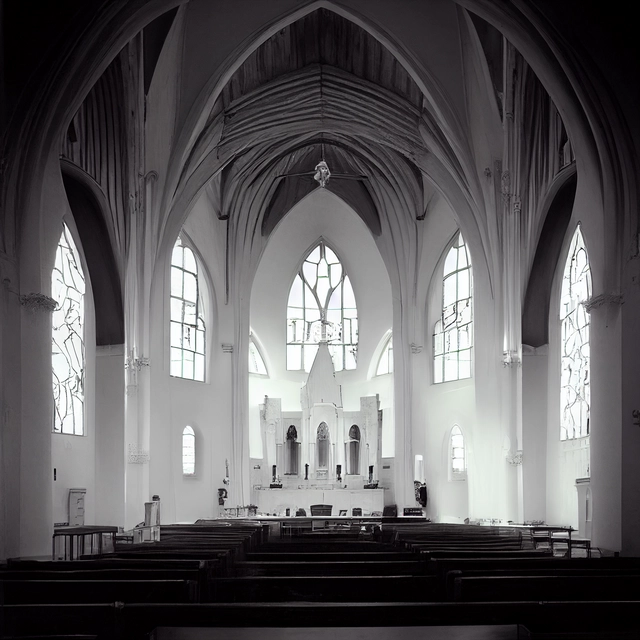 source: OpenArt
Prompt #38
beautiful white interior of an ornate french Château, trees with dark branches, luxurious, polished marble, bright gold windows, daylight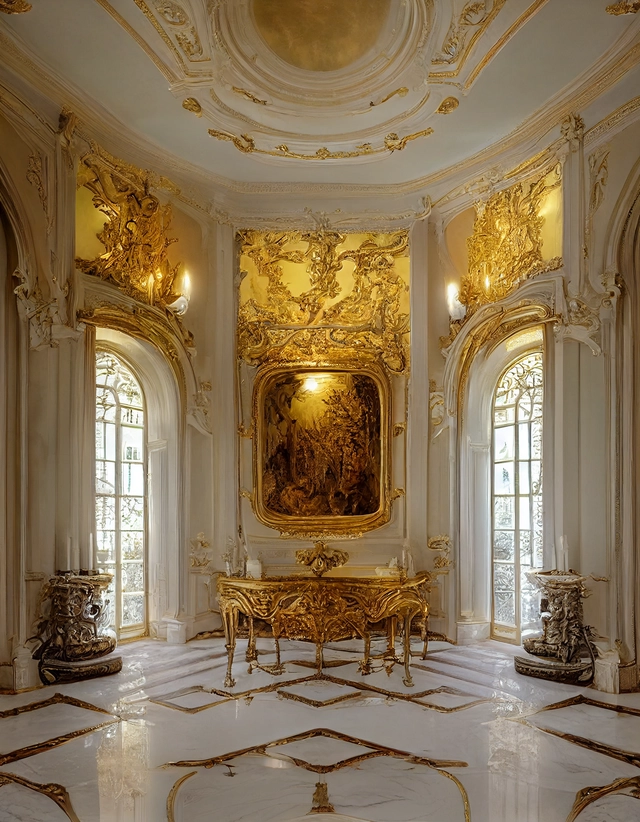 source: OpenArt
Prompt #39
A contemporary, sustainable Hospital campus in Ukiah, Ukiah , photorealistic, Northern Calif , Ukiah , in the style of architecture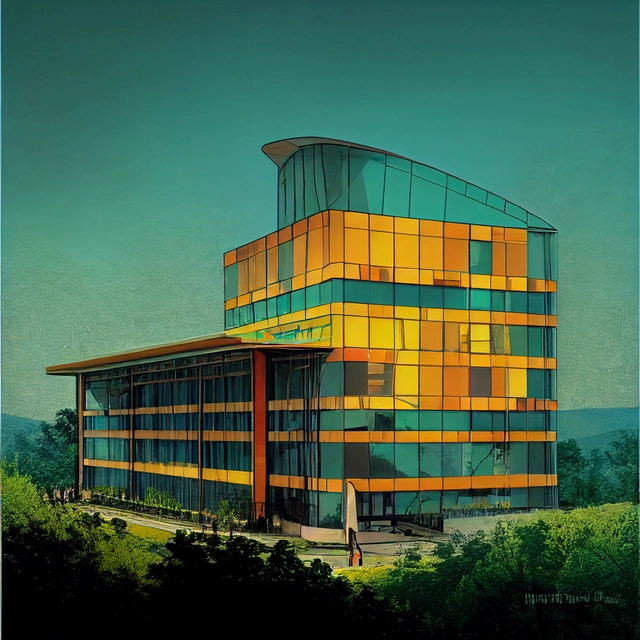 source: OpenArt
Prompt #40
a pixel perfect isometric home, pixel art, super cute, artstation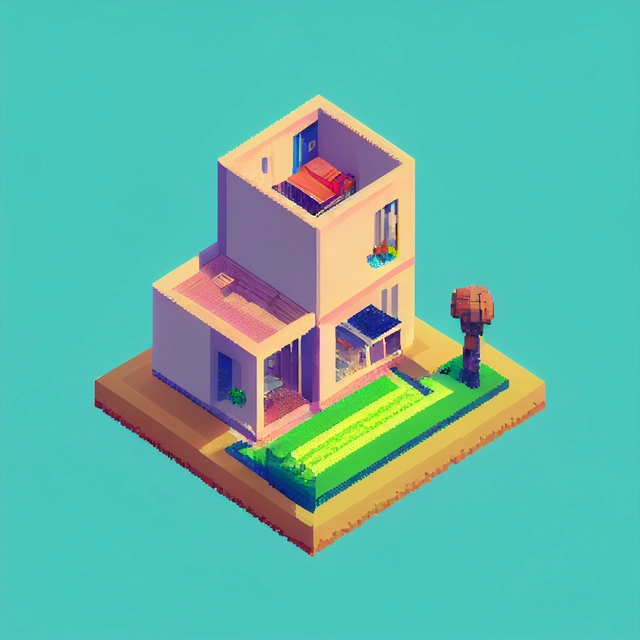 source: OpenArt
Prompt #41
breathtaking voxel cubed Alamo fortress
source: OpenArt
Prompt #42
detailed Hungarian Art nouveau house with tower, hidden in garden, dynamic symmetry, sacred geometry, fractals, golden ratio, harmonic proportions, crisp sunlight, earthy colours, nostalgic, optimism, filmgrain peter mckinnon photograph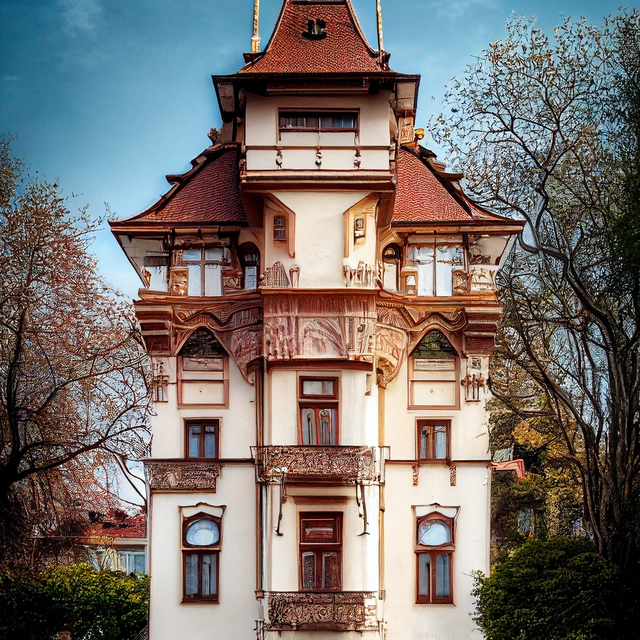 source: OpenArt
Prompt #43
architecture sand concrete monolith big building on fire brutalist monumental symetric texture barbican cinematic unreal engine raw
source: OpenArt
Prompt #44
architectural photograph of a tower made from stacked inflated, lightweight, transparent and thin cushiony plastic geometries. On a dark Icelandic beach. Sunset, foggy, misty. Wide angle, cinematic, ultra realistic
source: OpenArt
Prompt #45
multi story futurist building covered in sea shells + barnacle + diffuse lighting + oktane +islamic art+ photo realistic
source: OpenArt
Prompt #46
Dymaxion home community, geoship sustainable smart-homes, ecohome, pacific northwest, photorealistic, earthship biotecture, regenerative architecture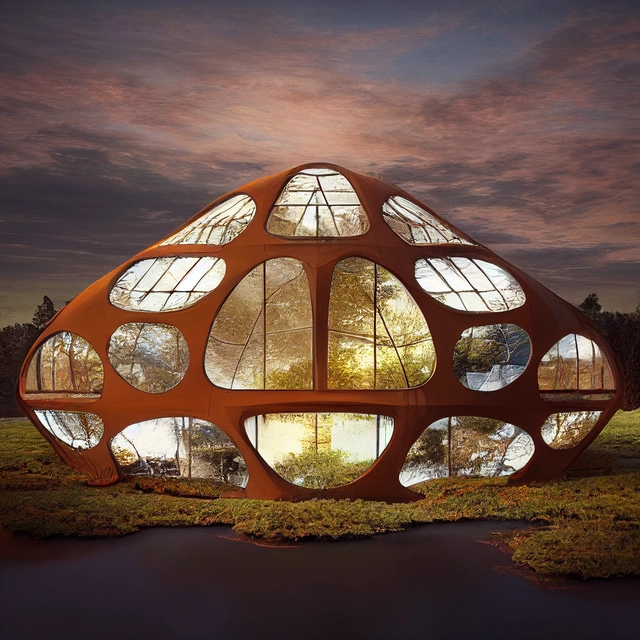 source: OpenArt
Prompt #47
inflatable architecture pavilion in city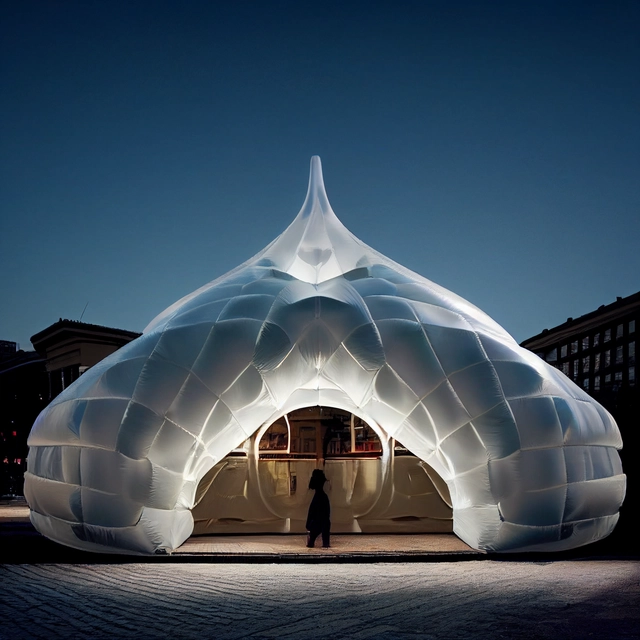 source: OpenArt
Prompt #48
Orthographic perspective, exterior, four story home with a bamboo garden, Sunny weather, house architecture, wood construction, wood house, mid-century modern design, cedar wood house, realistic, ultra-realistic, film photograph, Fujichrome Velvia 100F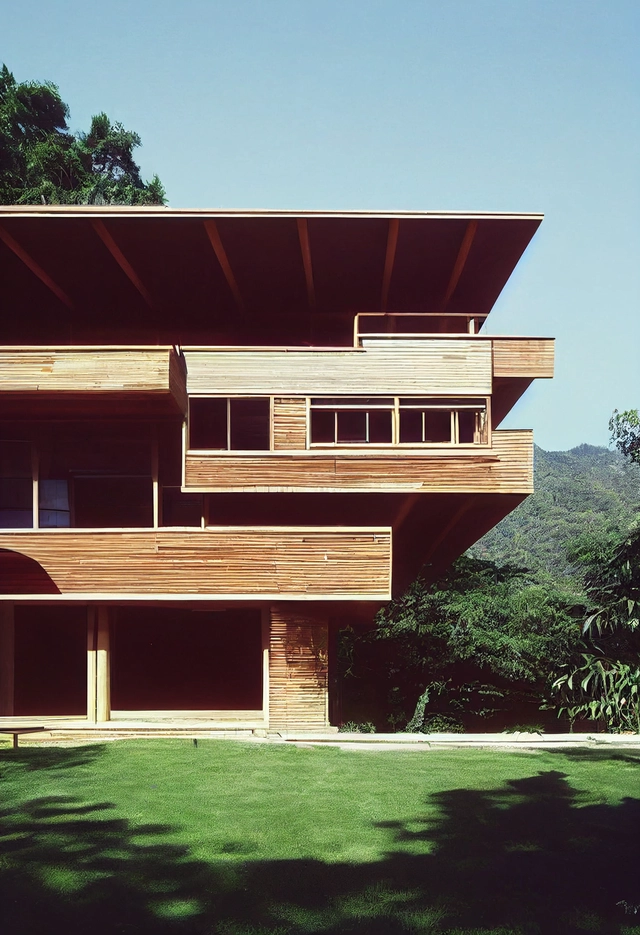 source: OpenArt
Prompt #49
Philip Johnson's Glass House in the rainforest, a sense of luxury and style, elegant, sunny, realistic, ultra-realistic, film photograph, Cinestill 800T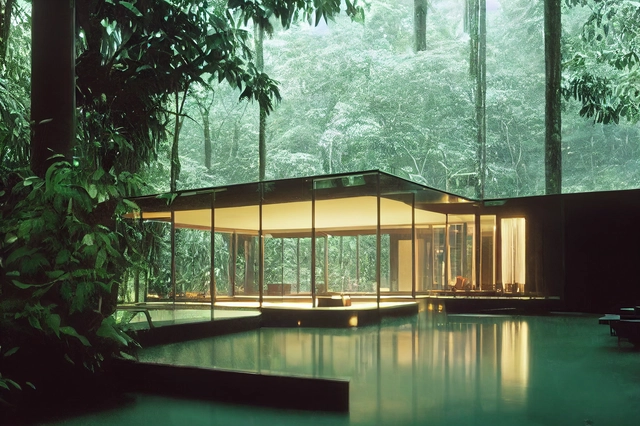 source: OpenArt
Prompt #50
a romantic overgrown oak gall-shaped solarpunk dream house boat 90 sqm, rounded, art deco, in the style of Studio Ghibli, tilt shift, very very very high quality, trending on ArtStation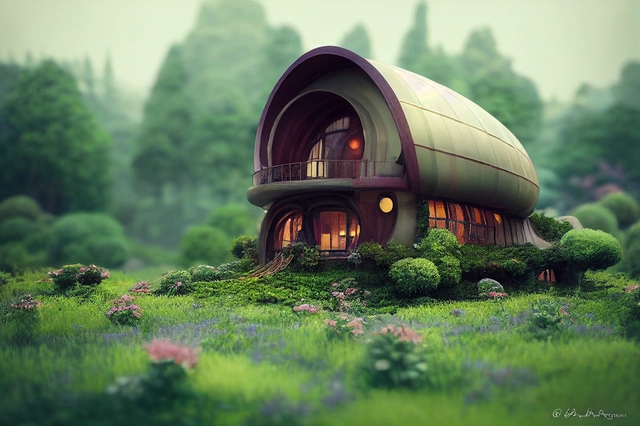 source: OpenArt