Clubhouse, the social audio company launched one of the most requested features Backchannel. It is nothing but a chat feature similar to Twitter DM. For now, users can able to chat 1-to-1 and in groups and even send links. Right now they are supporting only text and in the future, they may support image, audio, and video.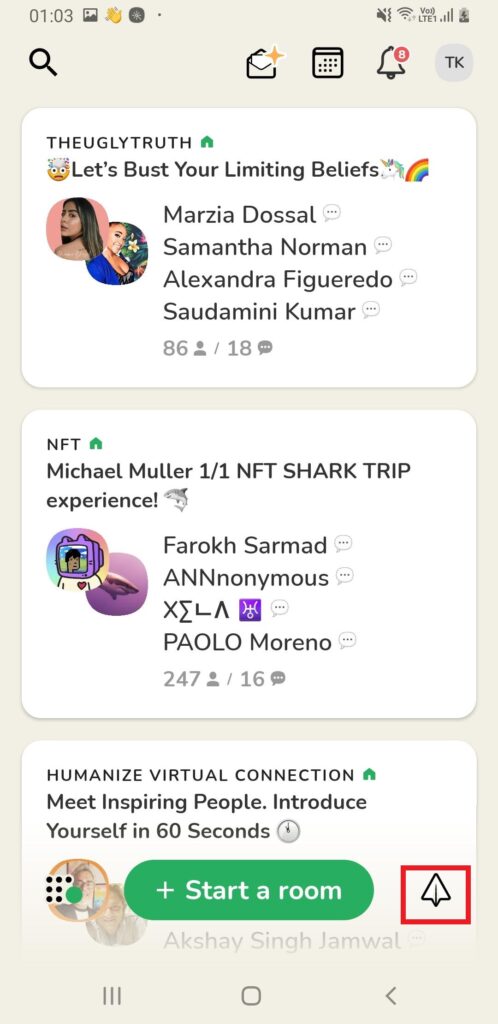 The rocket icon on the bottom right near to start a room button is Backchannel – a new clubhouse DM feature. By clicking the rocket icon you can access your Backchannel User Interface.
Your all chat history will be shown in the Chats tab and all message requests will appear on the request tab.
How can Club's can leverage Clubhouse Backchannel 
Asking Feedback  – Previously you may rely on audio to ask for feedback on the session that could be time-consuming and right everyone can send feedback through text.  
Sending Link  – You can send links and links could anything from feedback forms to the payment link to quizzes to newsletter sign-up. 
Planning an Event – We need to consider a lot of things before planning and scheduling an event. Now you can use Backchannel to coordinate with your co-hosts, organize questions, decide on guests, and collaborate before you go live.
How users can  leverage Clubhouse Backchannel
Chat with your Clubhouse friends: Previously you have to leave the Clubhouse app to chat with your clubhouse friends and that is time-consuming and a lot of friction's to the process. Right now you can directly chat with your Clubhouse app. 
Inviting someone to the room: You can use Backchannel to invite guests to your room and say thank you to someone who ever appreciates your efforts.
Why Backchannel is not available to me
You have to update to your latest clubhouse version to access this feature. Update to the latest version and restart the app. Bingo! you can send DM to any clubhouse user.