STEPN is growing gradually every day.
A new milestone has been achieved. pic.twitter.com/FbMpK6RKwo

— STEPN | Public Beta Phase IV (@Stepnofficial) April 26, 2022
It has reached the mark of 1,000,000+ Android application installs.
As an existing STEPN user, you might want to contact STEPN for serious technical issues with the STEPN application, wallet issues, transfer issues, suggestions for a new feature, or business collaboration.
Steps to Contact STEPN
You can find a solution to the problem you are facing with the STEPN platform in the following ways:
1. Contact STEPN through Discord Community
STEPN has one of the most vibrant Discord communities which has more than 409k members. You can look for a solution to your problem through the STEPN Discord community.
Beware there are a lot of scams happening on Discord. Never share your secret recovery phrases with anyone and even with the STEPN support team members. 
Join STEPN Discord Community.
2. Raise your Issue on the STEPN Subreddit Community
STEPN subreddit has been followed by more than 26k members. The STEPN subreddit community is vibrant and you can seek solutions and promote your NFT sneakers on the STEPN subreddit page. Never share your secret recovery phrases on the subreddit. 
The STEPN subreddit page has a dedicated STEPN Lounge where members of STEPN can chat with each other.
There you can seek a solution to your problem.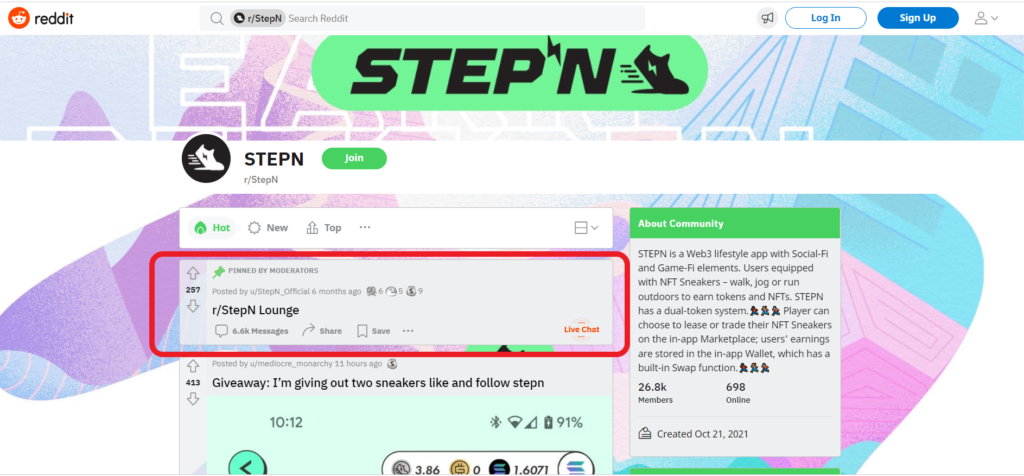 Check out STEPN Reddit Page: https://www.reddit.com/r/StepN/
3. Contact via Contact Us page
STEPN has a dedicated contact page to reach them.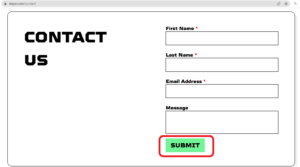 Enter your personal details such as first name, last name, email address, and message.
Lastly, click the Submit button.
You need to wait for a few days to get a response from the STEPN team since they will be getting a lot of messages every day.
4. Contact STEPN via Email
Every day STEPN will get 100s or 1000s of emails directly. If you are planning to contact STEPN via email, be specific, concise, and have a proper email attachment.  Our advice would be never to contact STEPN via direct email for some common issue. Contact them via mail, only if you have failed to get the solution from the above-mentioned solutions.
STEPN email address: [email protected]
5. Contact STEPN through Twitter
If you haven't received a response from STEPN after several days of submitting your issue, you can ping them on Twitter.
You can contact STEPN support directly through Twitter. STEPN Twitter page has been followed by more than 300k followers. Raising an issue on Twitter will not only get solutions from the STEPN support team but also from Twitter community members.
Beware there are a lot of scams happening on Twitter as well. 
You can use the @Stepnofficial in your Tweet and mention your issues or you can use #STEPN to get the solutions from the STEPN community members.
For an effective response, use both.
Note: STEPN Twitter disabled the direct message (DM) feature.
You can follow STEPN Twitter Page here: https://twitter.com/Stepnofficial
Conclusion
Contact the STEPN team only in the case of any serious issues with the application or STEPN wallet or business collaboration.
If your intention is to know about project details, go check their white paper and lite paper.
If you are looking for the STEPN activation code, search here.
FAQ
1. What is STEPN's email?
STEPN's official email address is [email protected].
If you need help, you can send STEPN a note at [email protected] and they'll respond to you as soon as possible.
If you happen to receive an email about your STEPN account, make sure to check the sender's email address.
STEPN will not send you an email unless you have recently submitted a request.