The clubhouse is a new type of social media, especially for voice. Users can share their content through voice and consume the content through Listening. They can participate in the group where they are interested or start their own clubs. We have curated the Top 25 Clubs in Clubhouse across various categories ranging from Clubs related to startups to entrepreneurship to dating.
540k Followers 30k Members
This is the club designed to explore all things about human behavior with illuminating conversation and an expert masterclass to inspire you to think. It helps you to learn and improve decisions about health, wealth, and happiness.
470K Followers and 148K  Members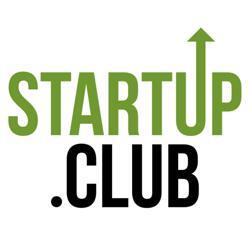 Startup Club (Startup.club) is the largest club on Clubhouse and helps highlight awesome startup-related people, discussions, and events regarding startups, founders, entrepreneurs, entrepreneurship, angel investors, angel investing, venture capitalist, and venture capital.
399.4K Followers and 229 Members
A club for open and friendly dialog on bitcoin technology, markets, culture, and ecosystem.
392.3 K Followers and 71.2 k Member
Tech Talks is a community for diverse individuals from all walks of life, diverse backgrounds, industries, and departments.
305 K  Followers and 7.1K Members
It provides you with valuable knowledge on everything about Instagram to skyrocket your Instagram Growth!
293K Followers and  267 Members
Financial literacy has the ability to break generational curses and create generational wealth, that was not taught in schools. Let's discuss the elephant in the room. Let's change lives.
271K Followers 199 Members
A community about marketing. Largest marketing community on CH with 250,000+ followers and growing! This is a Top 7 club on Clubhouse.
223K Followers 125.2 K Members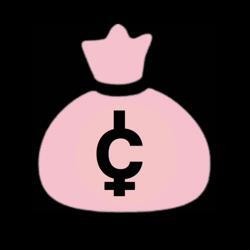 The largest women's club on Clubhouse!
218K Followers 16K Members
This is a community of like-minded traders and those who want to become traders. This club helps you gain financial freedom through the Stock Market. It helps you decipher the markets and begin the journey to break generational curses.
214.5K Followers 5.6K Members
If you are looking for some mindful meditation and creativity classes this is the perfect club for you to join. They conduct 20-30 mins room for mindfulness practice to cultivate presence on Monday and Wednesday.
214K Followers and 28 Members 
Every day they conduct some form of meditative practice and they do conduct some weekly activity including lucid dreaming and meditation retreat on Saturday.
#12 Future of Work  (Future & Entrepreneurship) 
203K Followers and 5K Members 
This is a space to discuss the future of work, entrepreneurship, creator economy, gig economy, freelancing, creatives, startups, venture capital, business, tech, AI, health, wellness, personal development, the hustle, and self-employment.
202K Followers 34.9K Members 
The largest entrepreneur club on Clubhouse. This is a space where entrepreneurs, hustlers, and creative people can discuss ideas and have real conversations.
195K Followers  45.3K Members 
If you are in to NFT, AI, Cybersecurity, data, Sustainability, AR, VR, R&D, software development then this is the right club for you.
189K Followers & 6.1K Members
Digital Marketing Society focuses on educating its followers on how to apply Digital Marketing strategies to grow your business, grow your brand, and market anything in the digital world. Topics include SEO, SEM, Google Ads, Adwords, Social Media Advertising, Email Marketing, Content Marketing, and Data & Analytics.
179K Followers & 6.7K Members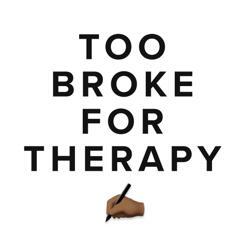 Life can be hard especially when you don't have anyone to keep it with you. This is a therapeutic club where they advocate for mental health among the CH community. In this support group, you will find safe spaces where you are allowed to express & get whatever it is off your chest. This group has filled with therapists, psychiatrists, life coaches, yoga instructors, musicians, and social workers.
#17 Good Time (Venture Capital & Crypto) 
175K Followers & 536 Members 
It covers a daily light-heated wrap-up of what's happening in tech and culture.
168.1K Followers 21.4K Members 
If you are really want to practice English speaking with people from all around the world. Then this is the perfect club you have to follow. You can practice English 24/7.
167.6 K Followers and 2K Members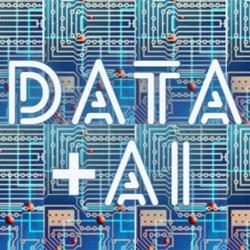 This is the place to discuss the latest trends and topics related to Data, Machine Learning, and Artificial Intelligence. Topics include but not limited to : Different data roles, Interview preparation and advancement in data & AI, Data Compliance & Privacy, AI applications and many more.
163K Followers and 6K Members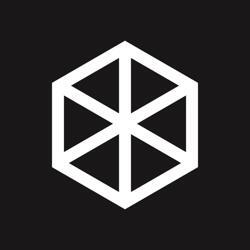 A space dedicated to discussing conscientious, multidisciplinary design, the convergence of tech as a growing lifestyle augmentation, as well as digital & tangible products that continue to proliferate within our lives.
160K Followers 75.2 Members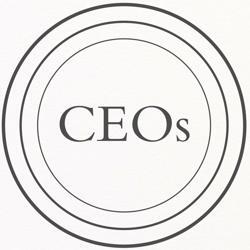 If you are into the business of creativity then this club would be a perfect fit for you.
157 K Followers 1.1 k Members
The largest food, plant-based and vegan community in Clubhouse.
#23 Community Club (Clubhouse & Welcome Newbies) 
150 K Followers 45.7 Members 
This club welcomes all new users who are onboarding to Clubhouse.
#24 The Power Circle (Storytelling & Small Business) 
140.9 K Followers 184 Members 
This club covers the topic of mindset, faith, spirituality and personal development, family and relationships, finance, wealth and investments, and philanthropy. If you are into anything above mentioned topic then this the club for you.
133.7 K Followers 8.8 K Members 
There's a difference between the rich and the poor. In this club, they wanted to find out what those secrets are that allowed rich people to achieve so much and share it with you here on Clubhouse so we all can make a bigger impact.