Non-Fungible Token  ( NFT ) becomes mainstream in 2021 as more people start to buy digital arts than ever before. It is just a starting point and we can clearly see a lot of adoption among newcomers.
The craze among NFT is started when Beeple Crypto Art has been sold for more than $69 million dollars. That made Beeple one of the top three valuable living artists. 
Opensea does nearly 35 million dollar transactions in 2020 and it had done more than 18 billion dollar transactions in 2021. In one year NFT had seen unprecedented changes and a lot of companies are actually purchasing NFT's. We can clearly see that 2022 is gonna be a rockstar year for the entire NFT industry. 
Gary Vee believes that in 10 years everyone in the world will hold at least some form of digital ownership. It clearly shows that NFT is gonna be 1000x bigger in a decade. 
Large companies and individuals are heavily collecting NFT arts like Crypto punk, NBA Top Shoot, and Bored Ape Yacht Club.
We have curated a few parts of companies that are part of the NFT ecosystem. You have to invest in any one of these companies to be a part of the NFT ecosystem.
Coinbase is one of the largest cryptocurrency exchange platforms and it is rated as one of the top-rated crypto apps. It is used by more than 70 million users across 32 countries worldwide. 
Coinbase customer has traded approximately 327 billion dollars per quarter and the number has been increasing every quarter. 
Coinbase announces that is a foray into the NFT marketplace, a peer-to-peer marketplace that will make minting, purchasing, showcasing, and discovering NFTs easier than ever. Coinbase's mission is to help more people access NFT.
It is pretty clear that Coinbase's market share and revenue gonna completely blow up as it is clearly evident NFT is gonna be bigger for Coinbase than cryptocurrency.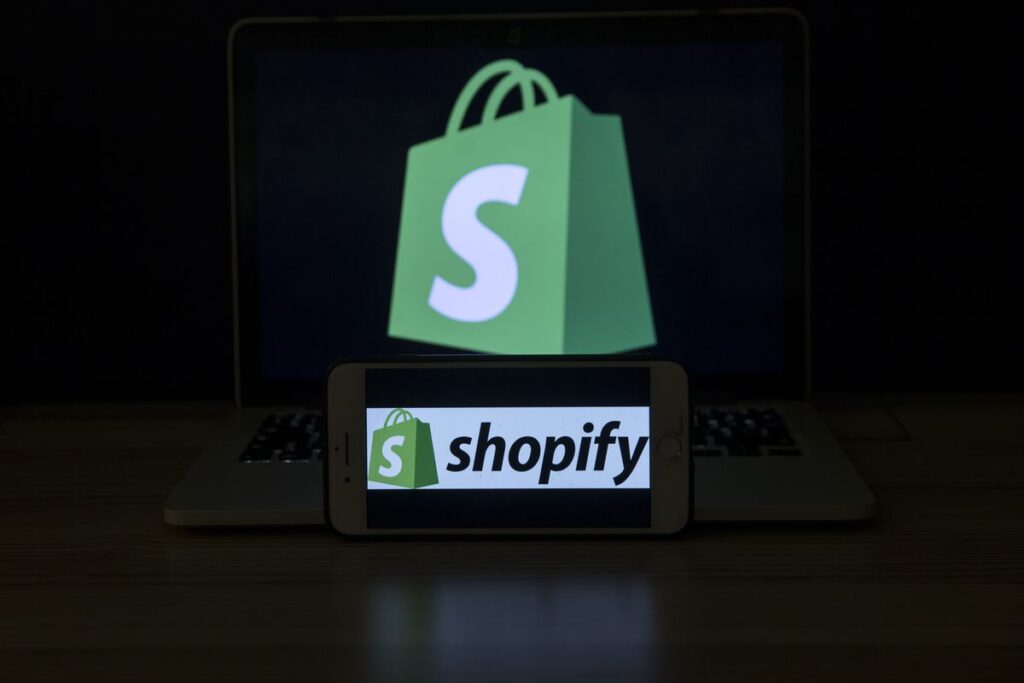 If you are a creator, you can sell your NFT through the marketplace or through your own branded website. With-in a marketplace there is no control over your business you have to obey their rules and it is much harder to stand out among the competitors. 
Shopify has made it possible to sell NFT directly through their storefront and NBA Chicago bull launched their NFT online store on Shopify.  
This opens up a huge avenue and potential for Shopify to grow further. Through this billions of transactions on NFT will gonna pass through Shopify. 
Nike enters Metaverse with the acquisition of NFT Shoe studio, RTFKT. They are creators of virtual shoes and digital collectibles. 
With the growing popularity of Metaverse and the Virtual world and there is definitely a need for a digital collectible.
An NFT of Sneaker has been sold more than the real version and this clearly shows the value of virtual goods. Nike has been definitely in a good position of NFT with the acquisition of RTFKT studios. 
Facebook aka Meta is at the frontier of the next computing platform. They are currently a pioneer in Metaverse and they are planning to hire more than 10000 engineers to build their dream of Metaverse. 
Facebook Metaverse dream has been already started way back in 2016 with the acquisition of Oculus Rift and from there heavily invested in AR and VR technologies. 
Facebook has sold more VR devices than any other company in the world and their network effect of Whatsapp, Instagram, and Facebook can truly pull billion people into metaverse in the next decade. 
Funko provides a connection to pop culture with lifestyle product lines ranging from toys, accessories, and NFT. If you look at their product line, you can clearly sense that they are very well suitable for NFT. 
With the acquisition of tokenwave.io, they are behind the popular cryptocurrency and NFT tracking app. This clearly shows that how Funkoo was very serious about NFT.
The intersection of Funko's expertise in Physical goods and TokenWave's expertise in Blockchain and NFT's will definitely disrupt the way the world collects both digitally and physically. 
Jack Dorsey founder of Twitter created an NFT out of his first tweet and that is sold for more than 2 million dollars.
So that it allows people to sell their tweets as NFT, this could be one of Twitter's major breakthroughs in the NFT ecosystem. 
Twitter already incorporates NFT as users can able to connect their crypto wallet to their profile to display NFTs as profile pictures. 
DraftKings is a safe and secure online sports betting platform and now they are becoming an online marketplace where investors can buy and sell NFTs of famous athletes.
With the NFT, Draftkings allows them to create a brand where fans can invest in their sports player and teams on a larger scale.
Consider sports as culture and how crazy fans would be if they can own a piece of their favorite sports moments.
Defiance NFT EFT invests in the Digital economy powered by NFT's, Blockchain, and the NFT Marketplace. 
With the single investment in Defiance NFT EFT you owned the multiple pieces of the Whole NFT ecosystem. 
The holding of Defiance NFT ETF are involved in some aspects of the NFT ecosystem includes trading platforms and marketplaces, the blockchain, and cryptocurrency networks.