Non-Fungible Token ( NFT) are the current trendsetter in the entire Crypto community. Every day billion of transactions are happening in the overall NFT ecosystem. 
Finding the right project and investing in the right NFT would be a great investment opportunity and to be a part of a great community. 
Currently, 90% of the entire NFT project is hosted on the Ethereum blockchain. With the rise in gas fees in the Ethereum ecosystem, there is demand for NFT projects hosted on other blockchains.
Checkout: Best Avalanche NFT Marketplace. 
There is huge demand and growth for the NFT project hosted on Avalanche Network. We have curated the best Avalanche NFT project and collections. Here is the list.
AvaxApes has algorithmically generated 10,000 images hosted on Avalanche blockchain. 
Avax Apes are scored on a scale of 3 to 13 points. The ranking and rarity of AvaxApes are determined by the attribute score. 
The original minters of AVAX Apes earn 1% royalties each time their AVAX Ape is resold and 3% of each sale is redistributed between all AVAX Ape holders. 
At the time of writing, a total sales volume of 168K Avax has been traded on AvaxApes NFT.
Particle was founded by a team of leading figures and innovators in the worlds of art, blockchain, and technology with experience in the likes of Uber, Voyager Digital, Ethos.io, Pager, and Socure. 
Particles are NFT built on Avalanche Blockchain and are created via the Particalization process which involves taking a painting and dividing it into a grid resulting in 10,000 Particles. Each Particles is unique, allowing the holder to enjoy a personal connection to the artwork within the structure of collective ownership. 
Particle's mission is to acquire some of the world important fine art masterpieces and to put them in the hands of the Particle community. 
Particle prevailed and purchased Banksy's iconic Love is in the Air for $12.9 million.
Chikn is an algorithmically generated 10,000 unique chikn NFTs that are hosted on Avalanche Blockchain. 
Chikn entire ecosystem is built around NFT- encompassing novel Tri Token Architecture.
The average floor price of Chikn NFT is around 17.8 AVAX. Chick rarity is based on 8 attributes. 
Chikn #6969 NFT has been sold for 969 Avax.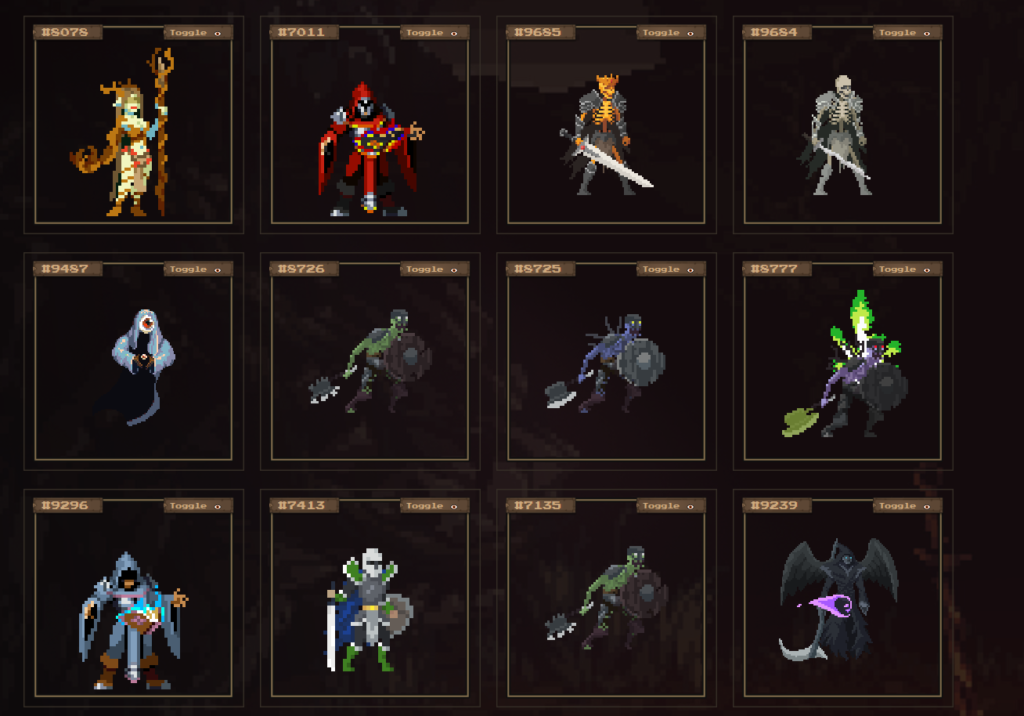 CyrptoSeals is the first and most epic NFT collection built on Avalanche Network. There will be around 9999 Seals available.
Each Seal has represented a character and each character has 3 different rarity levels.
The 10,000 legacy punk design hosted on Avalanche Blockchain. AvaxPunk is created using a unique Algorithmically generated process and a combination of brand new pixel art attributes. 
Each punk has unique attributes and traits 
At the time of writing, AVAX Punks has a total sales volume of 9485 AVAX has been traded.
AVAX lion is 10,000 randomly generated unique and aesthetic NFTs for Lions by Lions. 
Minter gets a 10% Avax reward for each NFT they mint. The original minter earns 1% AVAX royalties each time their NFT is resold along with a bonus. Holder also get royalties 
AvaxLion programmatically created out of 140+ unique traits, and it is determined by the total score of all traits score. 
AvaxLion roadmaps are pretty solid with the launching of Lydia Finance Launchpad, NFT staking, Lydia Profiles, NFT Gamification, and Metaverse.