Users can add/ deposit KLAY to Kaikas Wallet in two ways:
Transferring from cryptocurrency exchanges, such as Binance, Coinbase, Crypto.com, Gate.io, KuCoin, and more. Or from Dex like KLAYswap.

Buying directly from inside the Kaikas wallet via MoonPay.
The first method is a conventional but time-consuming process compared to the second method.
To reduce the time and number of steps that the conventional method takes, Kaikas wallet has come up with a new solution.
Kaikas wallet has partnered with MoonPay to provide a fast and simple way to buy cryptocurrencies for its users.
MoonPay is a payment solution provider for cryptocurrencies and is the fastest way to buy any cryptocurrencies inside the wallet as well as on their website.
At the same time, buying via MoonPay is more expensive than buying via any CEX or DEX. 
To buy KLAY directly inside Kaikas wallet, first, you need to install Kaikas wallet.
Then, click Buy and select MoonPay.
Enter the email and billing address, and card details. That's it.
Buying KLAY via MoonPay
1. Launch Kaikas Wallet
Click the Kaikas wallet extension.
The Kaikas wallet window will appear. Type your wallet password to unlock it.
Then, you will land on the Kaikas wallet dashboard.
2. Click Buy
Now, you will be able to see three options: Buy, Swap, and Send.
Click Buy.
Then, click on MoonPay followed by clicking Select.
3. Enter the Amount
After clicking Select, a buy window will open up.
There you need to enter the amount that you want to spend in your fiat currency.
Once you have entered the amount, you will get to see the summary. The summary will show how much KLAY you will be getting for the amount that you have entered.
Lastly, click Continue.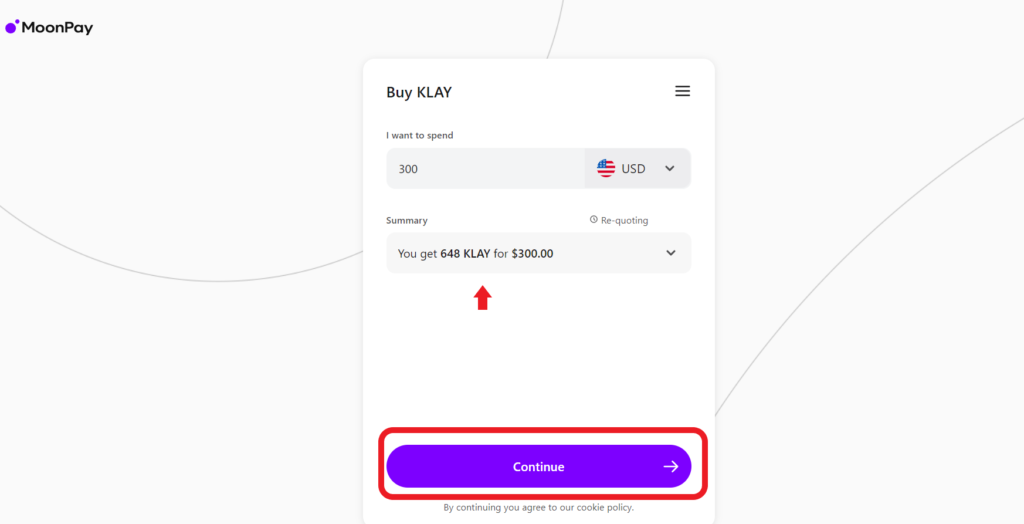 After clicking Continue, your Kaikas wallet address will be fetched automatically.
Check your wallet address and click Continue.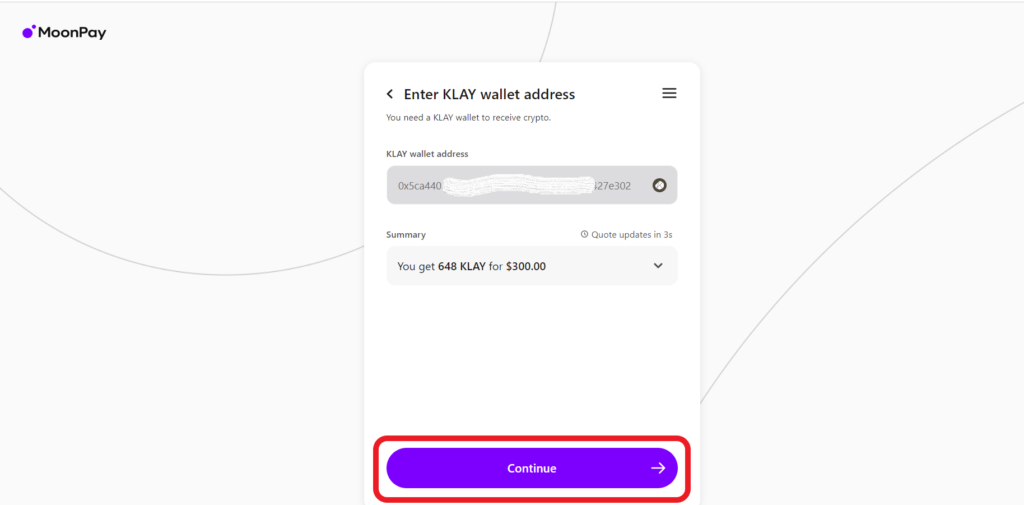 4. Enter the Email Address
Now, the MoonPay window will ask you to fill in your email address whether you are a new user or an existing user of MoonPay.
Type your email address in the given field and click Continue.
After entering the mail address and clicking the Continue button, you would have received a verification code in your inbox.
Go to your email inbox and copy that code and paste it into the Enter your verification code field.
5. Enter Billing Address and Card Details
Now, MoonPay will ask you to enter the billing address.
Enter your billing address and click Continue.
Then, you need to fill in your card details such as card number, expiry date, and security code/ CVV number.
Click Continue.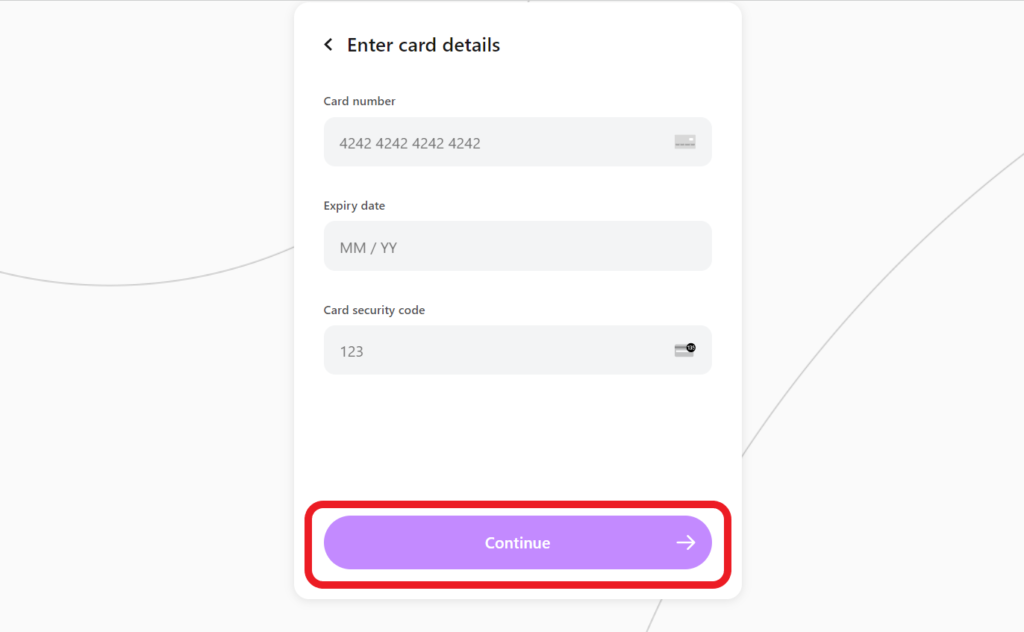 6. Order Execution
Now it's time for MoonPay to execute your order.
After completing the above necessary steps, now you just wait for a few minutes until the order execution.
After a few minutes, check your Kaikas wallet for credit confirmation.
You've successfully purchased KLAY directly inside your Kaikas wallet using MoonPay.
Conclusion
This is how you can buy KLAY inside the Kaikas wallet.
You can buy KLAY with your credit/ debit cards via the MoonPay. Once your purchase has been made, your KLAY will be sent to your Kaikas account.
Always bear in mind that buying KLAY inside the Kaikas wallet via MoonPay is a bit more expensive than buying via any centralized exchanges, such as Binance, Coinbase, and more as well as via decentralized exchanges like KLAYswap.
FAQs
1. Can I buy Klaytn (KLAY) on Kaikas Wallet?
Yes, you can buy Klaytn (KLAY) directly from inside Kaikas wallet. With MoonPay, anyone can instantly buy Klaytn (KLAY) without leaving the Kaikas wallet environment; you can use your debit card or credit card to purchase.
2. What is MoonPay?
MoonPay is a fin-tech company that provides a fast and simple payment solution for cryptocurrency. It supports all major payments such as debit cards, credit cards, local bank transfers, Google Pay, Apple Pay, and Samsung Pay.
With MoonPay, you can buy any cryptocurrencies (80+ supported assets) and NFTs in a matter of seconds.