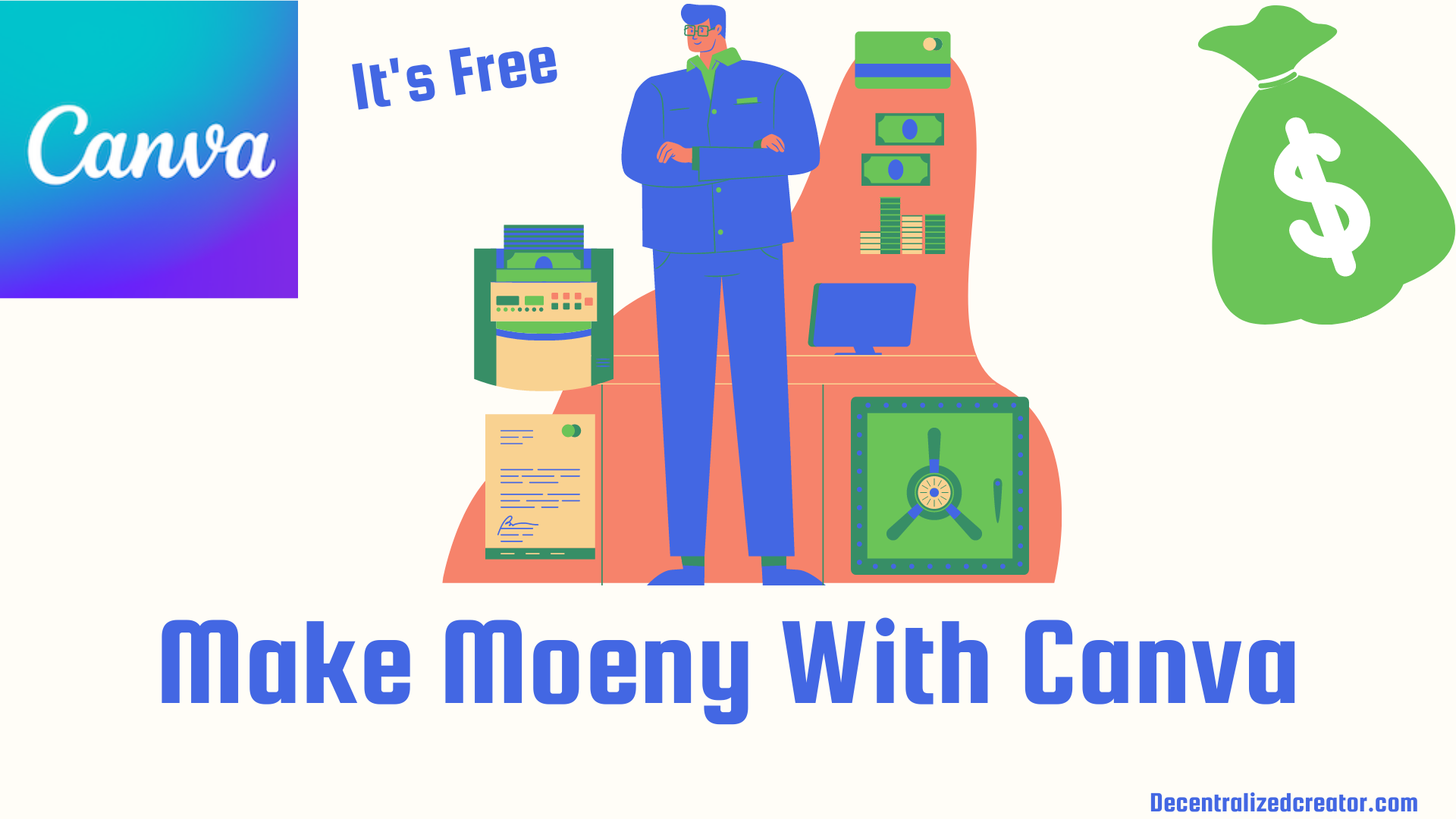 Canva is an online design and publishing tool launched in 2013 used by 60+ million people regularly. With Canva, you can almost design anything just by simple drag and drop. No graphic design experience is needed. Canva is basically designed for anyone without any prior design skills and even 3-year-olds can get started in a matter of time.
Don't have time to learn graphic designing – Use Canva?
Want to create Instagram posts, stories, regularly – Use Canva?
Want to design the poster, Facebook post, presentations – Check out Canva?
Why Canva, Not Other Design Tools
Supports Free Version:

You can almost design anything using the free version. You can use their free version indefinitely but with limited access and features. With

Canva pro

, you can access even more features that will elevate your content creation

Easy to Use:

No prior graphic designing is needed. Canva is easy to use, drag and drop builder so that anyone is able to learn Canva in a matter of time.

Great Features:

With Canva, you can design all most anything from social media posts to business cards, resume designs, and even posters.

Easy to Collaborate:

You can even share your design with your teammate using email or a link. You even configure the amount of access they are able to make edits. 

Stay Organized:

Every design you make on Canva is neatly organized and stored so that you can easily access them. 

Creating a Brand Kit:

Every brand follows a consistent color scheme and fonts to keep a consistent theme across all platforms. With

Canvas Pro

, you can store all your brand's colors, fonts, and logos in one place. Every time you create any poster your brand kit will be available there for you. 

Apps and Integrations:

There are lots of essential apps and integrations available in Canva. Some of the notable apps and integrations include Pexels, Pixabay, Embeds, FB, Instagram, Google Maps, Google Drive, GIPHY, Emoji, Typeform, HubSpot, Pixton, and more.
Free vs Pro
If you are just getting started, the Free version is all you need. Use Canva free version for your daily content needs. 
If you are taking freelancing gigs, then you have to follow client-specific brand fonts and brand images; for this, Canva pro is the only option that you have to consider.
With Canva pro,
You have access to many templates, graphics, and even gifs. Without paying per image. 

Organize and collaborate with Canva with multiple team members. 

Upload your specific brand font or client's font and use them at your disposal.
Fiverr Gigs You Can Do It with Canva
With Canva, you can provide a lot of services such as
Social media posts (flyers, carousel, etc) creation

Infographics

Newsletter, ebook, and pdf creation

Poster design

Ppts

Resume design

Logo design

Data visualization

Print products including business cards, invitations, mugs & t-shirt printing

Video editing
How Much One Can Make Using Canva?
People are making decent money by providing anyone or all of the above services in Fiverr. This could be one of the effective side hustle as the demand for social media marketing is high. 
For example, petedesign in Fiverr has over 1k+ reviews and 5-star ratings. The profile has mentioned that they are using Canva as their primary tool. The price for their gigs starts from $15 to $45.
You can make money with Canva gigs in Upwork too.
You can make money using Canva in two ways:
Offering the above mentioned gigs

: A friend of mine approached many business people and convinced a few of them by saying she can design Instagram, FB, Pinterest posts for their products/ businesses and highlighted that they will have more time to focus on their business by doing so.

Within a few months, she started making close to $7,500. Yes, she charged $500 for every single service she offered.
Selling Canva template

: By selling Canva template on

Etsy

, you can make up to $1000 per month.

How to do it? After completely designing your template, click the share button near the download option. Then, select 'Share a link to Use as a Template' and share this prompted link with your client or upload it in Etsy.
How to Use Canva
Go to the Canva website and click on Sign Up. You can start working in Canva straight away but to save your design, you need to be Logged in.
Step 1: Choose what you are going to design. It could be a social media post, newsletter, video, whatever.
Step 2: You can start designing with "Templates" or "Elements". Most of the Templates and Elements are highly customizable. However, some of the Templates and Elements need Pro access.
Step 3: You can use Font effects, animation effects for both text and images, Position (back/ front/ forward), transparency of an image, etc.
You can also explore the Text section in the left side panel for more predefined text formats with a lot of graphic effects.
Explore the left panel for more interesting options.
Step 4: Once you are done with your design, you can download it in formats like png, jpg, pdf, Mp4, gif.
But for SVG download and compression, a transparent background, Canva Pro is required.
Leverage Canva for Your Own Purpose
If you are a creator, you can leverage Canva to create social media posts, brand images, posters that are all needed for your day-to-day operations.
If you are a small business owner, you can use Canva to create a brand image, logo, and even Social media posts. 
From creating a resume, infographics, poster you can use Canva in regular day to day operations
Conclusion
If you are really considering a side hustle and making money without any prior skill then freelancing with Canva is the right choice. Even you can take this as a full-time hustle once you get an ample clientele.