In 2021, NFT becomes a buzzword and it does more than 15 billion transactions. It is expected to be around trillion-dollar transactions within 10 years. 
Currently, NFT has a huge impact among artists and creator's and it will disrupt every other industry like never before.
Nike's acquisition of  RTFKT, a leading metaverse brand that creates cutting-edge digital collectibles like sneakers, clearly shows that there is huge scope for Fashion NFT's and collectibles. 
Fortnite has done more than 40 billion dollars every year on skins or digital outfits and it shows the new generation of users value digital persona as important as a physical one. 
Almost all big fashion brands and artists are exploring the possibilities of digital clothing and NFT's.
By 2025, more than 100 million people will own metaverse-ready digital garments. 
We have curated a list of the best NFT Fashion Platforms where you can create your own 3d Metaverse centric Fashion NFT. Some of them are focused on empowering individual fashion creators and artists and some platforms catered to big global fashion brands.  Here is the list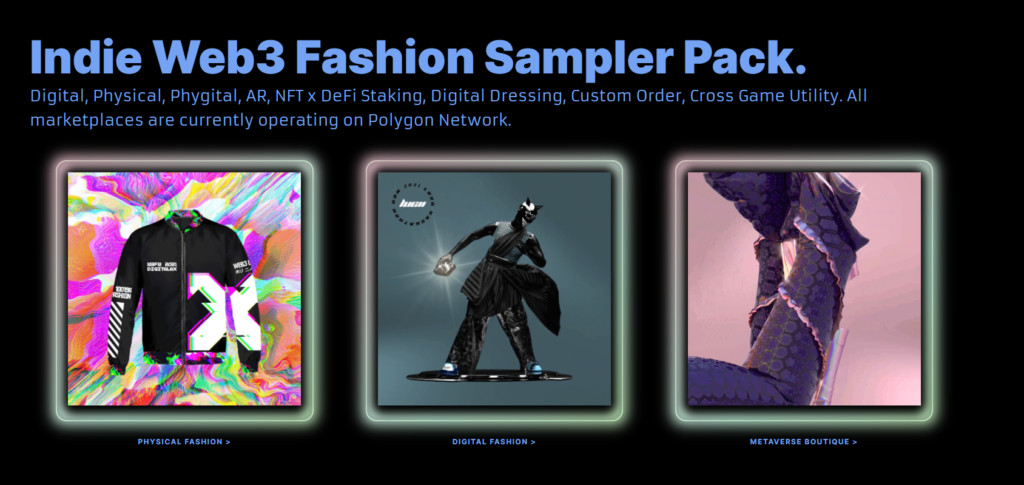 Digitalax is building an entire ecosystem across digital and physical fashion, NFTs, gaming esports, and the metaverse. 
They are building new tools for the democratization of the web3 fashion supply chain, open-source ethos to fashion innovations. 
If you are thinking of becoming a digital fashion creator or web3 fashion developer then Digitalax is the right platform to explore about.
Their Core Ecosystem Module Consists of 
Fashion NFT Marketplaces: Buy, Sell, Wear, Collect Digital & Physical Indie Web3 Fashion.

Global Designer Network DAO: Join an Indie Web3 Fashion Collector or Buy Side DAO.

Designer Realms: Launch Your Own Indie Fashion Label.

Web3 Patrons 

Collectors DAOs

Fractional Garment Ownership

Global Models Syndicate: Exploring Breakouts looks and rising in prominence in Modeling, Web 3 Fashion, and the Open Metaverse.
Indie Modder's Guild

DASH. Interoperable Transformation File Format Architecture.

Digifizzy  – Native Web 3 Metaverse Magazine with NFT publishing model
ESPA – Decentralized Wear 2 Earn Esport Platform.
Token Governance & Utility – DAO Governance & DEFI NFT Stacking for Crypto Yields.
Here is the Roadmap of Digitalax:
The Fabricant Studio is a platform where anyone, anywhere can become a digital fashion creator and participate in the digital fashion economy. 
With Fabricant Studio, you can co-create and collaborate with the world's best 3D artists, creators, and brands by customizing their items using exclusive digital fabrics available on the platform. 
After finishing your creation, you can mint and sell it in the Fabric Studio NFT marketplace and the royalties will be split between everyone involved in the creation.  
Currently, The Fabricant Studio is an invitation-only experience.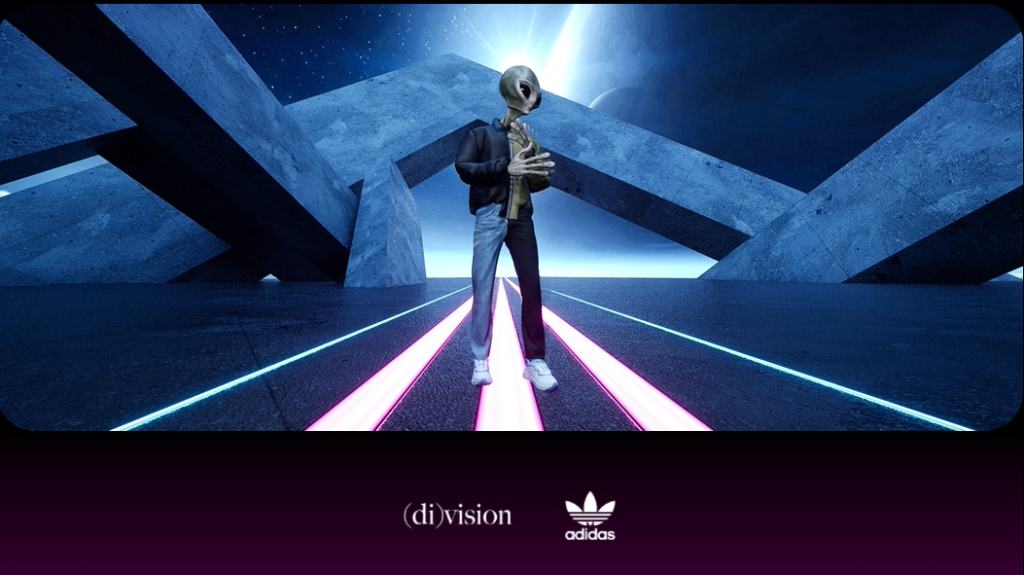 BNV's mission is to take fashion beyond physical reality and into the metaverse where virtual fashion can thrive. 
BNV is aiming to be the platform where global brands can create high definition limited edition 3D digital assets which can be minted and auctioned. 
Overpriced is where fashion meets the Crypto generation. They announced the launch of their NFT powered clothing line.
The overpriced hoodie is with scannable V-code that allows users to wear authenticate and show off.