Non-Fungible Token is rapidly evolving and every day billions of transactions are happening on NFT spaces. NFT could be a trillion-dollar industry by 2030 and almost 90% of total NFT transactions are happening in the Ethereum blockchain. The increase in gas fees is holding back the entire NFT industry. 
Cardano blockchain technology is much more advanced and solves more use cases at low transaction costs than any other blockchain technology. 
NFT on the Cardano blockchain has blown up. Every day lot of exciting and new NFT projects are announced on the Cardano ecosystem. More than 20 million tokens have been minted on Cardano, and most of them are NFT's.  
Check Out: Best Cardano NFT Marketplace
Here we curated the best Cardano best NFT projects based on transaction value, utility, community, and value creation for the community. The list consists of the most popular Cardano Project as well as the new Cardano projects. Here is the list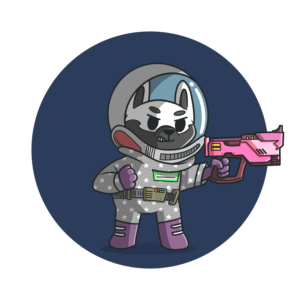 SpaceBudz is a collection of 10,000 unique NFT's based on the Cardano ecosystem. SpacBudz is founded by Alessandro, creator of Nami wallet, and Zieg, an NFT enthusiast. 
It is the first Cardano NFT that has crossed the $1 Million NFT sales. SpaceBud #9936 has been bought for 510,000 ADA on the Spacebudz platform.
https://twitter.com/spacebudzbot/status/1448040660771086337
Currently, SpaceBudz #1502 has been the highest priced SpaceBudz NFT priced at 3,599,999.99 ADA.

Pavis is first-ever Cardano virtual world owned by its user. Pavia is nothing but a metaverse project built on Cardano. There are more than 8300 landowners in Pavia. 
Each land parcel is uniquely numbered Cardano NFT based on coordinates with Pavia. 
Pavia project is still in the early stage and they are working continuously to make an in-game experience for the community. 
Pavai team has a solid roadmap that covers increased map functionality, community tool, and design works. Their vision is that one-day people can run a business, host an event, advertise for others, play games or simply work around and enjoy the Pavia landscape.
Soho Kids is a project focussed on bridging fashion design, from haute culture to street style in the form of PFP collections. 
Soho Kids is 5000 unique NFT's in the initial collections. They have a pretty solid roadmap that focused on community-building pop-up parties, fashion item giveaways, Events and music and Game nights for the community, production of Soho Kids vinyl toys, and Collaboration with urban culture stores worldwide. 
Soho Kids #2443 has been sold for more than 1999 Cardano. You can check out the Soho Kids collection on jpg.store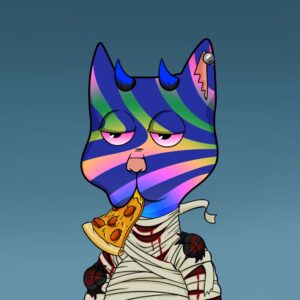 Boss Cat Rocket Club is founded by members of the Bored App Yacht Club community. The Boss Cat Rocket Club is a finite supply of 9,999 generated space-bound cats on Cardano Blockchain. 
The BCRC is focused on long-term, sustainable community building with proactive involvement in the booming metaverse movement. 
The owner of BCRC is accessed to exclusive Sandbox Space Centre, beach clubs around the World, private galleries, and underground auction houses. 
You can purchase BCRC on jpg.store. BCRC #3934 has been sold for more than 22.5 K ADA.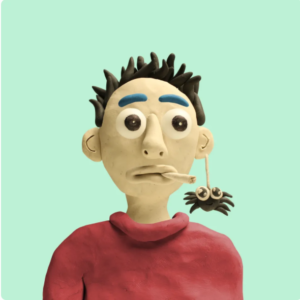 Clay Nation is the collection of 10,000 digital characters with algorithmically assembled handcrafted clay traits stored on the Cardano blockchain. 
ClayNation is available on jpg.store
ClayNation #1482 has been sold for more than 35K ADA. At the time of writing, ClayNation has done a total transaction volume of 14.8 Million.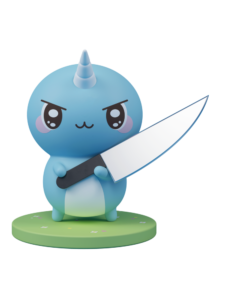 Yummi Universe was created by the mind behind Hungrynaru and Yummi aims to follow the footsteps of projects like Pokemon, Digimon & Moshi Monsters. 
They are in the plan for creating an ecosystem of NFT creatures, cards, and all sorts of fun collectibles.
Yummi Universe NFT is 3D modeled and rendered to a very high standard and the animation takes over 33 hours each to render. 
ADA Ninjaz is a manga and anime-based NFT project with community-driven hosting on Carano Blockchain. ADA Ninjaz is the top anime NFT project on the Cardano ecosystem.
ADA Ninjaz is 8888 unique randomly generated avatars, from a total of over 450 attributes.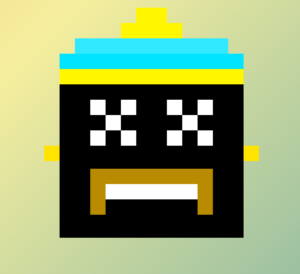 Daadpxlz is a collection of 10,000 code-generated, unique & interactable NFTs minted on the Cardano blockchain. 
Deadpxlz is the first interactable token that has been ever minted on Cardano Blockchain which means you can change your PXL's mood & background animation with a simple tap or click. 
Each Deadpxlz comes with 3 moods – happy, neutral & sad. With a simple tap or click you can alter the mood of your Deadpxlz NFT.
Faq
Where to buy the Cardano NFT?
You can buy the Cardano NFT project on Cardano Supported Marketplace. Some of the best Cardano-supported marketplaces are CNFT, Galaxy of Art, and jpg. store. If you are looking for a detailed list you can check out this article: Best Cardano NFT Marketplace