Building trust and credibility are important for any business. Humans naturally trust each other more than mere marketing material, hence adding testimonials will play a huge role in their decision-making process. Testimonials allow real customers to speak for your product. The main aim of any business is to convert a potential customer into a paying one and adding video testimonials is one of the better ways for conversion.
The regular use of customer testimonials leads to generating approximately 62% more revenue. – Strategic Factory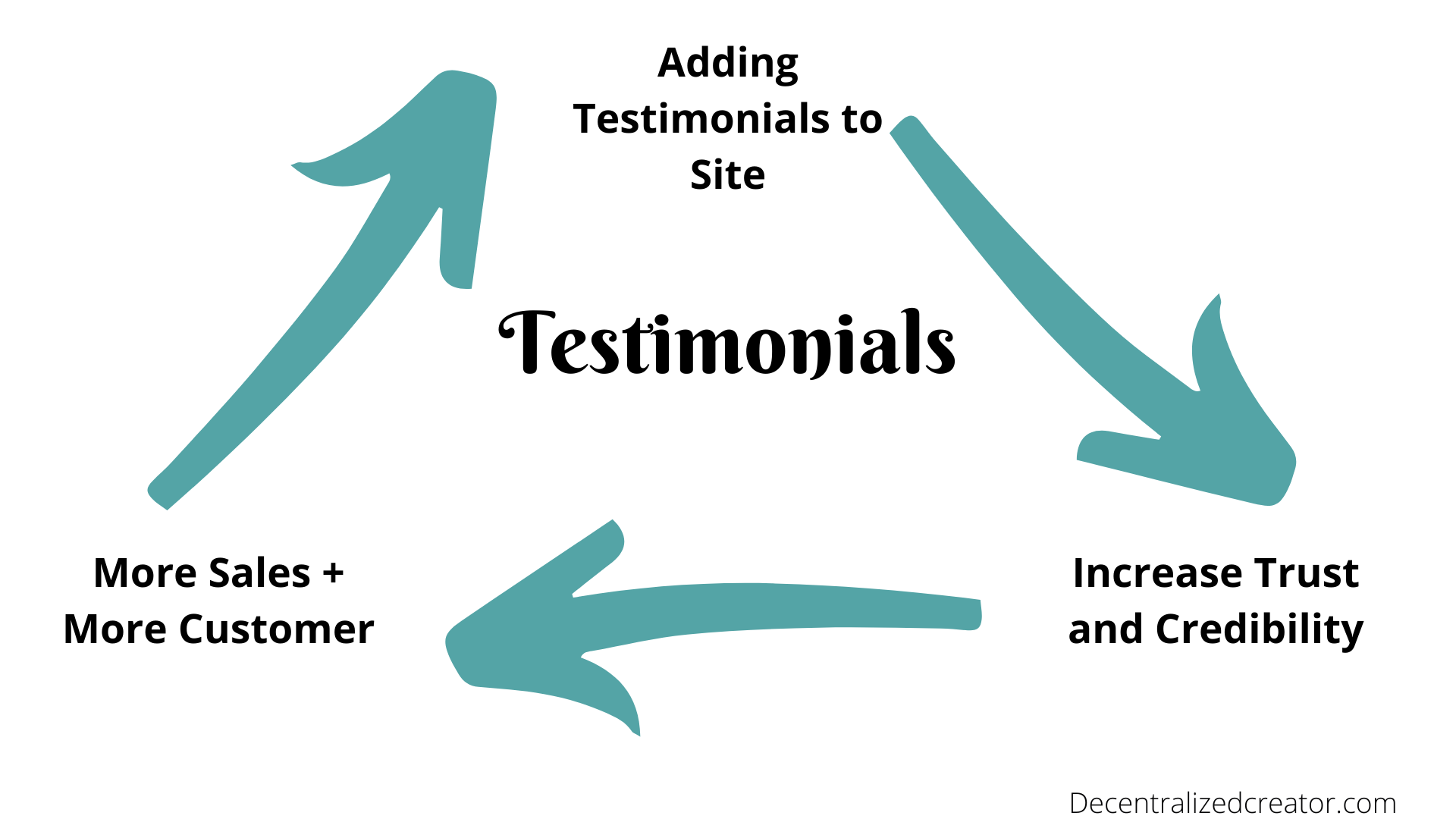 92 percent of people said that they read testimonials when considering a purchase – Strategic Factory
Why Video Testimonials are Important
Marketing has evolved over the years, thus the way of presenting testimonials too.
Consumers prefer watching a video rather than mere text.

Since videos are harder to fake, video testimonials projects reinforced credibility.

Videos bring more emotional connection than text.

Video testimonials can stick in customer minds for longer than textual testimonials.

You can market your customer video testimonial in all forms of social media marketing from Instagram reels to TikTok.
79% of consumers have seen a video testimonial to find more about a company, product, or service – Wyzowl
Overview of Best Video Testimonial Softwares
| | | | |
| --- | --- | --- | --- |
| Software | Our Review | Free Plan | Pricing |
| Boast | 4.8/5 | 14 Days Free Trial, No Credit Card Required | Starts at $25/month |
| Testimonial | 4.6/5 |    A free plan is available |   Starts at $50/month |
| Videoask | 4.5/5 |   A free plan is available | Starts at $24/month |
| Trust | 4.2/5 | 14 Days Free trial | Starts at $7/month |
| VideoPeel | 4/5 | 7 Days Free trial | On Custom Quotation |
Boast helps you to collect video testimonials, online reviews, and customer feedback. From requesting, collecting, and sharing, everything has been automated in Boast. Boast is the all-in-one place for your entire feedback process.
Boast Features
Forms
Forms help you collect quality user-generated content and valuable customer feedback. Boast has a robust form builder that is all needed to create the feedback form for your business.
Conditional Logic: Show different questions and thank you messages based on rating sentiment.

Form Template: Built-in templates for NPS, CSAT, CES, and more to standardize your feedback collections.

Video and Photo Collection: You can add video and photo collection fields to any form to make it simple for customers to shoot and submit content.

Multi-page forms: Segments your forms question into multiple pages to improve the experience for your customers.

Review site integrations: Integrate your forms with Google to collect more reviews. 

Landing page designer: Customize the look and feel of the forms to match your brand.

Internationalization: Display your form in multiple languages based on location.
Sequences 
Sequences are email and SMS campaigns for automating your feedback requests.
Email request: Automate emails to your customer requesting feedback.

SMS request: Automate SMS requests to gather customer feedback. 

Automatic remainder: Schedule a series of requests to nurture customers and increase the response rate.

Recurring request: Gather feedback at regular intervals such as monthly or quarterly by scheduling requests.
Gift Cards 
Gift cards allow you to incentivize customers to submit the feedback forms. Supports popular gift card options including Starbucks or Amazon.
Contacts 
You can request feedback from your entire contact database based on specific criteria and track customer sentiment over time. You can import/export customer feedback whenever you want. In Boast, you can integrate with any popular CRM using Zapier integration.
Responses 
Responses allow you to manage all of your customer feedback, reviews, and testimonials in a single place.
Photo and video feedback: Collect photo and video feedback including testimonials and reviews, and manage everything in a single tool.

Aggregate ratings: Get a clear picture of how your customer feels.

Organization: Categorize responses based on location, staff, and custom tag to gather insights and keep your feedback organized.

Social Sharing: You can share your feedback, reviews, and testimonials on all your social media channels.

Import/Export: You can import/export all testimonials and reviews or export the feedback you receive. 
Widgets 
Using widgets you can embed any customer testimonial and showcase it on your website. That increases your brand exposure. 
Display feedback: Show the right praise in the right places to build trust with prospects using embeddable display widgets. 

Multiple style options: Place your testimonials with your website using cards, lists, carousel, or floating display widget style. 

Pre-designed themes: Choose from our selection of pre-designed themes for a stylish display.

Customizable display: You can even customize your testimonial display on your website.

Mobile-friendly: The testimonials displayed on your website are super responsive. 
Boast Pricing
Boast supports four different plans (Solo, Plus, Team, Premium). You can opt for both yearly vs monthly plans. 
Solo (Entrepreneurs & Freelancers): $25/month, Supports up to 240 responses per year. 
Plus ( Small businesses): $50/month, Supports up to 600 responses per year.
Team (Medium businesses): $100/month, Supports up to 1800 responses per year.
Premium(Large businesses & agencies): $208/month, Supports up to 6000 responses per year.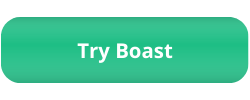 With Testimonial you can collect video testimonials from your customers with no need for developer or website hosting.
Testimonial Features 
Landing page
You can create a dedicated landing page for your business. Share the page link easily via email, social media, or even SMS. Setup can be done in a minute.
All in one Dashboard
Simple and clean dashboard to manage all testimonials in one place.
Analytics:
You can even track all metrics from all embedded videos that help your marketing team understand the performance at glance, even promote the best-performed videos to different marketing channels.
Video/Text
You may receive testimonials on Twitter, G2, Linkedin, Youtube, and Vimeo and you can add them onto your wall of love. 
Embed Wall of Love
 The best testimonial all in one place. You can embed it on your website in under a minute. No coding knowledge is required. 
Video message
You can add your own video to the space page. It's more personal than mere words. 
Dark or light theme
 You can choose a dark or light theme for the product page to better fit your website style.
Testimonial Pricing
Testimonial has four pricing plans ranging from the free plan to enterprise. You can opt for both monthly and yearly. You will save 2 months of cost by choosing a yearly plan.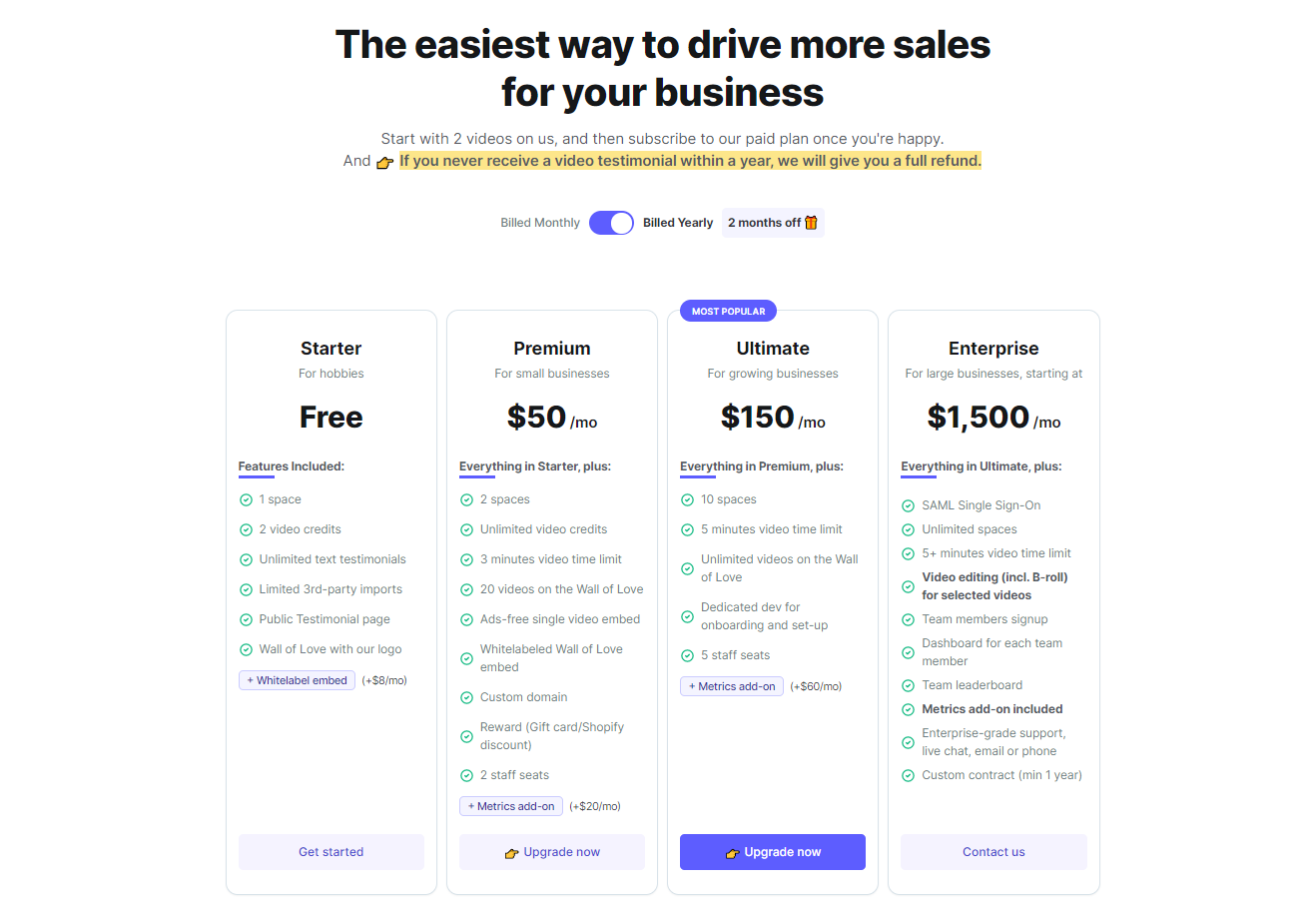 Starter for hobbies: Free, 2 Video credits
Premium for small businesses: $50/month, Unlimited video credits, 3 minutes video time limit
Ultimate for growing business: $150/month, 5 minutes video time limit, 5 staff seats
Enterprise for large business: $1500/month, unlimited spaces, 5+ minutes video time limit 
Videoask is an asynchronous video platform that not only supports video testimonials but also feedback collection, recruitment, lead generation, and audience engagement.
Videoask Features
Videoask widget
Videoask widget helps you to give more personal touch by replacing the chatbots. It also allows embedding video testimonials on your website.
Responsive inbox
Reply to emails via video and request video testimonials by embedding it in email. And you can export all the interactions to .csv/.xlsx.
Intuitive all-in-one dashboard
Analyze your Videoask performance by tracking visits, clicks, and answers in the dashboard. You can collect all your testimonials in one dashboard and download/ share it.
Integrate with over 2,000 apps
Users can add their Google Analytics, FB pixel, Tag Manager ID, and more to track performance.
IFTT (If This, Then That)
The conditional logic helps to make every conversation meaningful. Also, it gives a feature to redirect people to a custom URL at any time during the flow.
Multiple formats support
Videoask supports all sorts of responses such as text/ audio, multiple-choice selection, scheduling on the calendar, file uploads, and more.
Calendar Integration
With essential calendar integrations, you can schedule a meeting fastly.
Speech-to-text
You can easily convert all video/ audio into text.
Better collaboration
Work with your whole team to create and respond to Videoasks. Setting folder permission allows you to take control of who can view, edit, and reply.
API support
Anyone can enable Video/Audio data collection in their application by accessing Videoask's API.
Videoask Pricing
Videoask offers three plans: Start, Grow, and Brand. You can opt for yearly as well as monthly.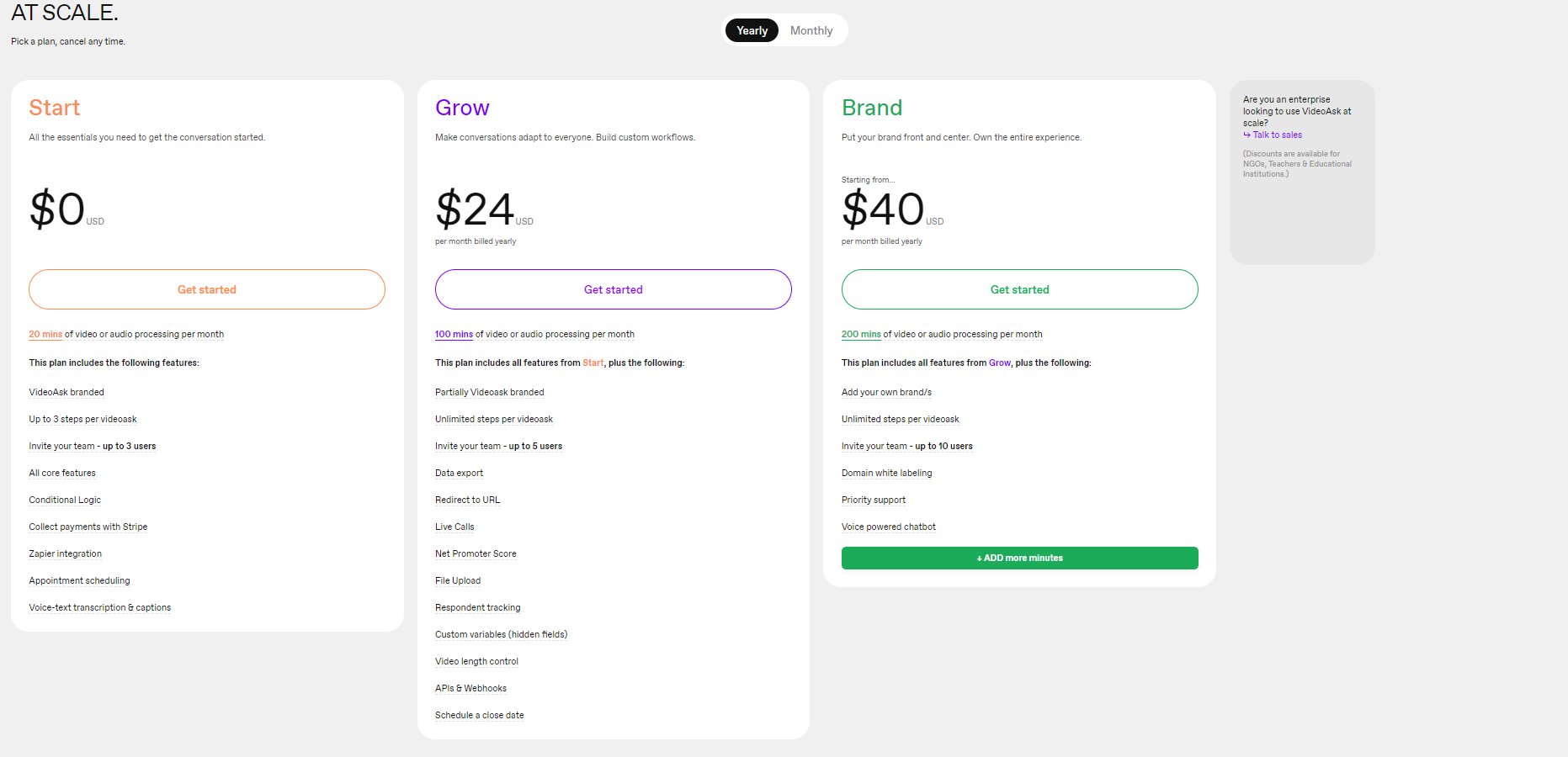 Start: $0. This package includes 20 mins of video or audio processing per month. Up to 3 users can collaborate.
Grow: $24/ mo. This package includes 100 mins of video or audio processing per month. Up to 5 users can collaborate.
Brand: $40/ mo. onwards. This package includes 200 mins of video or audio processing per month. Up to 10 users can collaborate.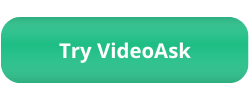 Trust helps to collect more real customer testimonials in less time. It also acts as a rating platform as well.
Trust Features
Interactive Forms
Being different from the classic forms, Trust's interactive form has a landing page that helps to turn feedback into an in-depth conversation. It allows the owner to customize the landing page with their own text and colors, and add a pre-recorded video.
Teleprompter
Teleprompter makes the video testimonial recording much easier by introducing manual scripts. It removes the awkward pauses that happen while recording and saves a lot of time for customers.
All-in-one dashboard
The dashboard allows the creation of testimonial request forms, collecting video testimonials, and displaying them on the website.
Widgets
With Trust easy to setup widget, you can seamlessly integrate testimonials and ratings onto your website. You can go limitless with its ready-made templates or customization option.
Pop-ups and Rating badge
Grab visitors' attention with a pop-up feature and rating badge.
Rich Snippet support
Trust shares optimized testimonials with Google and other search engines. Hence, it can rank in Google's featured snippet thus it can improve your SEO.
Trust Pricing
Before buying, try Trust-free for 14 days.
Trust offers three plans: Starter, Off the Ground, and Business. You can opt for yearly as well as monthly.
Starter: $7/ mo. Allows 1 website and no HD video support.
Off the Ground: $41/ mo. Supports 3 websites and HD video.
Business: $83/ mo. Supports 10 websites and HD video. 
Want to capture videos from your customers in seconds and share them at the right moment then Videopeel would be the right solution for you. 
Videopeel is the most powerful solution for video social proof and with VideoPeel you can collect video testimonials, take video surveys, and even send a video message.
VideoPeel Features
VideoPeel Remote Video Capturing
You can capture video from your customers, patients, team members, etc from any device, anywhere in the world. No app download or login is required. You can even send personalized video requests with logo details and prompts and even customize them to capture additional information such as photos, ratings, NPS, and more. 
Shopify Integration
With Shopify integration, you can easily send email and or SMS requests to your customer through a preferred email provider. No app download nor login is required. Simply click to record and you can also automate your thank you message.
Amazon Syndication
You can automate video testimonials for your amazon product listings. 
Video Carousel player
Create and manage video at scale. Get notified whenever a new video is submitted and you can automate transcriptions of each of your video submissions. You can tag videos easily so they can be published to the right video carousel player installed on the appropriate product page.
Video Picture in Picture
Just by placing Video Picture in Picture in right product pages can drive up to 10x more engagement and conversion from your video
Video Community
You can customize your video community look and feel with your logo, go to the link, call to action, and community videos. Every new video submission can automatically be reviewed and added to your video community.
VideoPeel Pricing

Free trial and Quotation based pricing are available only on request.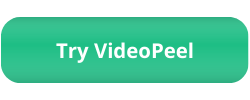 Three Best Use Cases of Video Testimonial
Use case 1: Copy.ai
Copy.ai presented 3 video testimonials on their landing page itself. It is impossible for a visitor to miss this.
Use case 2: Hotjar
Hotjar presented each testimonial video along with their company logos. The page looks so aligned.
Use case 3: Dribbble
Dribbble's testimonial page is a mixture of written testimonials along with a supporting video testimonial. This page gives a feel of a message board.
Conclusion
Video testimonials increase your trust and credibility of your brand and showcasing your testimonials on your home page or product pages will improve your conversion rate for your business.
Capturing video testimonials to distributing them on your homepage and social media is very challenging. Boast will make the process easier and it is the one-stop solution for all feedback management for your products. You can check out the Boast by clicking the button below. We may get a small commission by doing so and you may not get charged extra for that.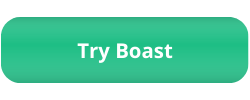 FAQs
Why are video testimonials important?
Testimonials are important to improve trust and credibility for your brand. Video testimonials drive much more engagement than a picture or textual testimonials.
What is a video testimonial?
In a video testimonial, you showcase your client showing some positive experiences with your product, company, and experience. This will build trust and credibility for your brand.
How do you make a video testimonial?
With the advent of testimonial software such as Boast and Testimonial. You can share the link with your client, where the client is able to record a testimonial video and share it with you. You can collect testimonials and showcase them on your home page and even distribute it to other social media channels.
What is the best testimonial software?
Boast is the best testimonial software as it makes it easier to collect video testimonials, online reviews, and customer feedback. Boast provides you with an entire feedback process in one place.