What is Copy.ai
Copy.ai is an AI Copywriting Software powered by OpenAI's GPT-3 and it is used by more than 250,000 users. It creates an effective copy in 30 seconds. One can create digital ad copy, website copy, eCommerce copy, sales copy, social media content, and blog content.
Just passed 250,000 registered users at https://t.co/3MbLWEzu88 🙏

— Paul Yacoubian (@PaulYacoubian) August 2, 2021
Before founding Copy.ai, Paul and Chris were working on several GPT-2 and GPT-3 projects. One of their products called Taglines.ai which generated slogans for the founders got early traction thus amassed 700 signs up in two days and the users were requesting several use cases that led to the creation of Copy.ai.
Paul and Chris used Twitter as their distribution channel for building Copy.ai in public. They share their user metric, revenue metrics, and their churn rate on Twitter thus gaining a huge following.
https://t.co/EVEEyj6X9s June Startup Update pic.twitter.com/GFFnaKLtSI

— Paul Yacoubian (@PaulYacoubian) July 2, 2021
Why do you need AI Copywriting Software? 
AI copywriters are capable of generating a copy in a matter of seconds. Whether you are an organization or freelance writer, AI copywriters will save hours of writing time.

Overcome writer's block.

Write 10x faster than ever before.

Gives you a variety of marketing copy that you don't even think of.

Increases rate of call-to-action (CTA) dramatically.

Saves time and money.
Copy.ai Features
Supports more than 90 Templates 
Copy.ai support all kind of templates form product description, social ads, sales copy, website copy to social media content creation tool that all needed for your business. You can choose whatever template is suitable for your needs. We have listed out a few popular templates below
Product description
Facebook Primary Text
Facebook Headline
Facebook Link Description
Google Headline
Linkedin Text Ads
Blogs Ideas
Video Title
Keyword Generator
Supports more than 25 Languages
Copy.ai supports multi-languages. They planning to roll out more languages in the future.
German

English (Britain)

English (American

French

Italian

Japanese

Spanish

Dutch

Polish

Portuguese

Portuguese (Brazil)

Russian

Chinese (Simplified)

Bulgarian

Czech

Danish

Estonian

Finnish

Greek

Hungarian

Latvian

Lithuanian

Romanian

Slovak

Slovenian

Swedish
Chrome extension
Switching between tabs is tedious and having a chrome extension of copy.ai saves you a lot of time. A chrome extension of Copy.ai comes in handy so that you can work simultaneously with your own work tools such as google docs, Gmail, Facebook ad manager, and content management tools.

Copy.ai chrome extension has all the necessary templates that are available on their website so that you never need to visit their site.

Results can be easily copied and pasted into your work tools.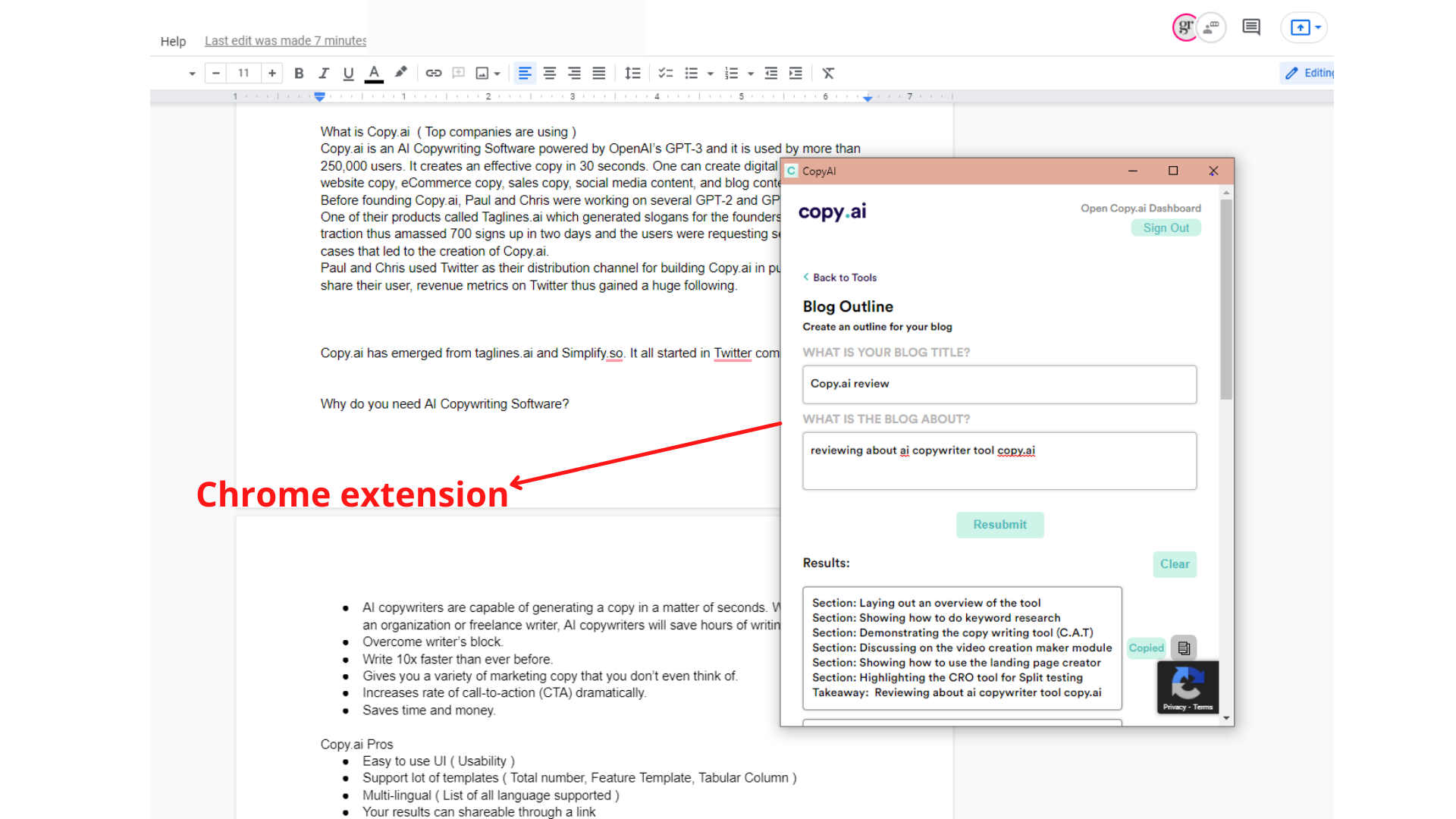 Copy.ai Pros
Easy to use UI: Anyone is able to use the Copy.ai user interface without much training and prerequisite.

A lot of templates: Has more than 56 templates for all marketing needs.

Multi-lingual: Supports 25 languages.

Sharable Link: AI-generated copy results can be shareable via unique links. Anyone who has access to the link can view the copy.

Free Trial: No Credit Card needed, You can try out all premium features of the Copy.ai for 7-day free trial before making any purchasing decision. 

Has a Chrome extension that would definitely improve your productivity.

Dedicated Facebook community: You can interact with other  Copy.ai users and get to know how other people are using Copy.ai in their professional life.

Dedicated Email support.
Copy.ai Cons
'Make More Option' takes a lot of time.

Requires precise input description.

No integration is available.

Not optimal for long-form content.

Lots of templates lead to confusion. 

There is some room for improvement, as it sometimes (not all the time) suggests incorrect words/ sentence formation.
What Users Are Saying about Copy.ai 
Copy.ai has more than 250,000 users and it is used by marquee companies such as eBay, Nestle, and Ogilvy. After analyzing more than 100 reviews, we found that Copy.ai has really improved user productivity and created really good marketing copies that convert.
Copy.ai Pricing
They have three options ranging from Free trial to Solo Plan to Custom. As a user, you can opt to pay monthly as well as yearly, by choosing the yearly plan you can save more than $150.
Free Trial (Perfect for testing): $0, 7 Days of free access, 24/7 email support. You can perform 100 runs per day. 
Solo (Perfect for small business): By choosing monthly you will pay $49/month. In the yearly option, you will pay only $35/month
Unlimited runs

Access to all the tool options 

Translate to 25+ language 

24/7 email support

Premium Community 
Custom (Perfect for large teams ) 
All features included in Solo

Collaboration feature
How to use Copy.ai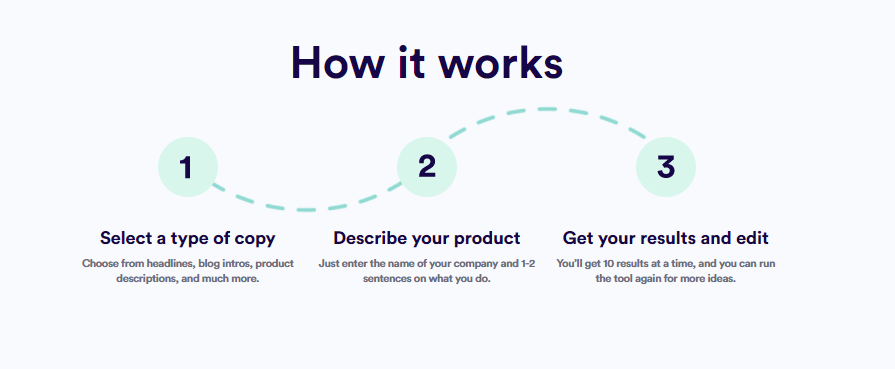 Example 1: Here we have shown a demo by creating a blog from bullet points for our next post.
Step 1:Choose Bullet Point to Blog template from the list of templates that are available. 
Step 2: Give input: we can describe our product name and bullet point in the Describe Your Product section. AI-generated content will be based on the bullet point, so make sure that you have given your detailed bullet point. Better the description of the product, the better the output generated by AI. 
Step 3: Upon clicking the Create Button, AI will start generating content in 30 seconds, list of generated content will be available below. We can choose whichever content we want and edit the content to our desired output. 'Make More' button helps create more content that is already generated by AI. We can repeat this process unless we get our desired outcome.
You can save the result so that you can use it later or you can copy the result for your immediate use.
Example 2: Here we have shown a demo by creating an ad copy for our website.
Step 1: We have chosen the General ad template from the list of templates available.
Step 2: Give input: Given a couple of sentences about our website. As mentioned above, better the input better the output.
Step 3: Upon clicking the Create Button, AI will start generating content in 30 seconds. Out of many results, we can choose whichever we want/ optimal. Also, we can edit the content if needed.
From the above experiments, we have found two things to get better results.
Write longer and more detailed descriptions – The more specific input descriptions, the more specific results. 

Try again! – Keep clicking to get different descriptions. Each time you will get brand new results.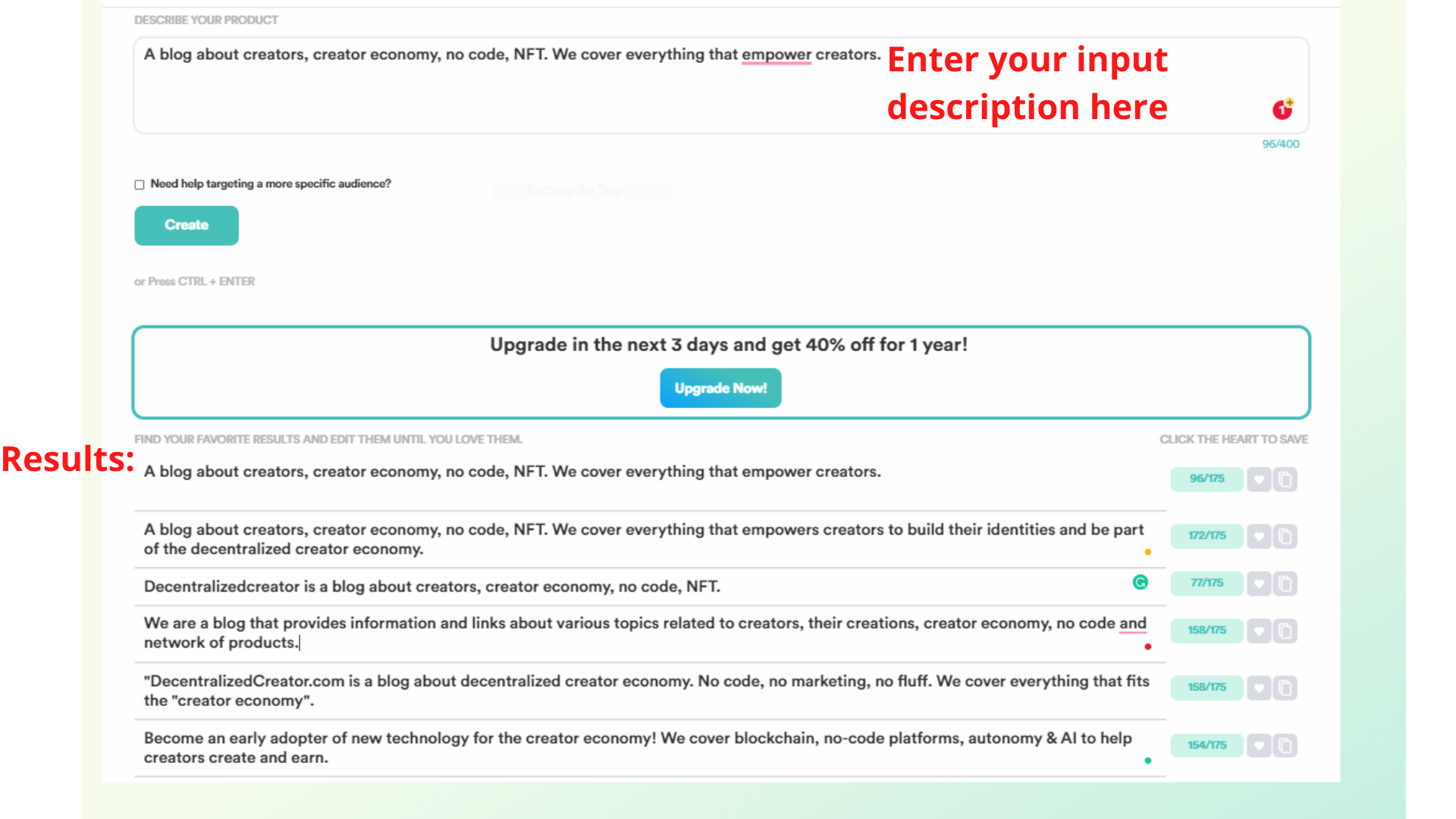 Copy.ai Alternative
In case you are not 100% convinced that Copy.ai is the tool for you, here are some alternatives.
Conversion.ai (Jarvis): If your goal is to generate both marketing copy or long-form content, then opt for Jarvis. The advantage of Jarvis over Copy.ai is, it supports long-form content. Jarvis commands to speed up your writing process, and both email & chats support are available.
Jarvis also supports 25+ languages and integration from SurferSEO so that you can create SEO-optimized content. We have seen examples where users have even created books using Jarvis which is currently not possible by Copy.ai. You can get 10,000 additional credits using this link.
Writesonic: If you are looking for both high-quality marketing copy and long-form content, then choose Writesonic. Writesonic also offers all features of Copy.ai, one thing that stands apart from copy.ai  is long-form content. 
Copysmith: Looking for the better team collaborative copywriting tools then choose Copysmith. Most of the features in Copysmith are built with the mind for the agency. Here you can import and export the CSV for maximizing your workflow. If you are an agency that you are generating marketing copies for your client then Copysmith is a better alternative.
Conclusion
If you want an easy-to-use, fast, and affordable tool with unlimited copy generation, Copy.ai is the best AI copywriter for you. You can create Digital Ad Copy, Social Media Content, Website Copy, eCommerce Copy, Blog Content, and Sales Copy.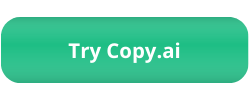 FAQs
Is Copy.ai value for money?
Before Copy.ai, it would take a lot of time to create effective copies, and right now it will only take half of our time. If you are a freelance marketer who generates content on a regular basis then Copy.ai is definitely worth the money.
Does Copy.ai have a free plan?
Yes, Copy.ai has a 7-day free trial, no credit card details are required.
Does Copy.ai replace a copywriter?
No, it won't replace copywriters, but it will definitely enhance the productivity and quality of the content. It is like an add-on for a copywriter.
How many languages does Copy.ai support?
Currently, Copy.ai supports 25+ languages.
Are there any alternatives to Copy.ai?
Yes, there are plenty of alternatives available in the market. You can check out Jarvis.ai, Copysmith, or Writesonic.
Does Copy.ai have an affiliate program?
Yes, Copy.ai has an affiliate program where you will be earning 45% commission for one year.
What's Copy.ai's refund policy?
They don't have such a refund policy. But you check with their customer support.