Writesonic was founded on the idea that anyone can be a writer. It was created by Sam who had been building multiple digital products on the side; When creating a landing page copy for one of his own digital products, he underwent frustration. To overcome that he created a tool using GPT-3 that solves his own personal needs and he realized it could also help other people who struggle with writing. Writesonic is an AI Writer that generates both marketing copy for marketing needs and long-form content for blogs.
Why Do You Need an AI  Writer?
Saves time

: Creating content consumes a lot of time but with the help of AI you can generate multiple copies of content in a matter of seconds. This saves us a lot of time and we can use it somewhere else much more productively.

End's writer block

: Staring at the blank screen and sitting idly for a few hours without putting any content out is common among writers. AI could be able to generate variations of copy in seconds that stir up your inspiration. 

Affordable:

Hiring a writer to create marketing copies and writing content for your blog is much more expensive than AI Writer. AI writers will increase productivity to 10x which means

1 writer with AI Tools=10 writers.

This will definitely save a lot of money.

Solves multipurpose needs:

Want to generate marketing copies for your landing page, product description for your eCommerce product, write a persuading sales email, or write long-form content for your blogs. AI writer solves all of your writing needs to run your business.
Writesonic Features
Write better copy with 20+ Copy Type
Writesonic AI has been trained on high-performing copy from top brands and it knows what converts and how to write copy that resonated with your brand. Writesonic supports more than 20+ copy types from creating Landing page headlines, Facebook ads copy, readability checker, grammar fixer to writing marketing copies using a copywriting formula such as AIDA.
Supports 24+ Language 
English, French, Spanish, Italian, German, Polish, Portuguese, Dutch, Japanese, Russian, Chinese, Bulgarian, Czech, Danish, Greek, Hungarian, Lithuanian, Latvian, Romanian, Slovak, Swedish, Finnish, Estonian, and they will support many more languages in the future. 
AI Article and Blog Writer
With the power of AI, Writesonic generates 100% original content that reads like it was written by a human and does it in a second. No more time-consuming research or worrying about the article quality of your content. With Writesonic you could even be able to write conversation-style writing that keeps the reader engaged.
Writesonic Pros
Decent variety of templates: 20+ copy types available.

Multi-lingual: Supports 24+ languages.

Free Trial: No Credit Card needed, You can try out all premium features of Writesonic for free with its 10 credits before making any purchasing decision.

Convenience: The Pay-As-You-Go option (do not automatically renew) is great for infrequent users.

Sharable Link: AI-generated copy results can be shareable via unique links. Anyone who has access to the link can view the copy.

Dedicated Facebook community: You can interact with other Writesonic users and get to know how other people are using Writesonic in their professional life.

Dedicated Email support.
Writesonic Cons
No team collaboration and workflow support.

No Chrome extension is available.

No integration is available.

Only limited tries are available in the free trial.

Complicated pricing with credit points.
What Users are Saying about Writesonic 
Writesonic got great reviews across all reviewing platforms such as G2, Trustpilot, Capterra. From analyzing more than 100 reviews what we found that was Writesonic generated articles are SEO friendly and save a lot of time and money.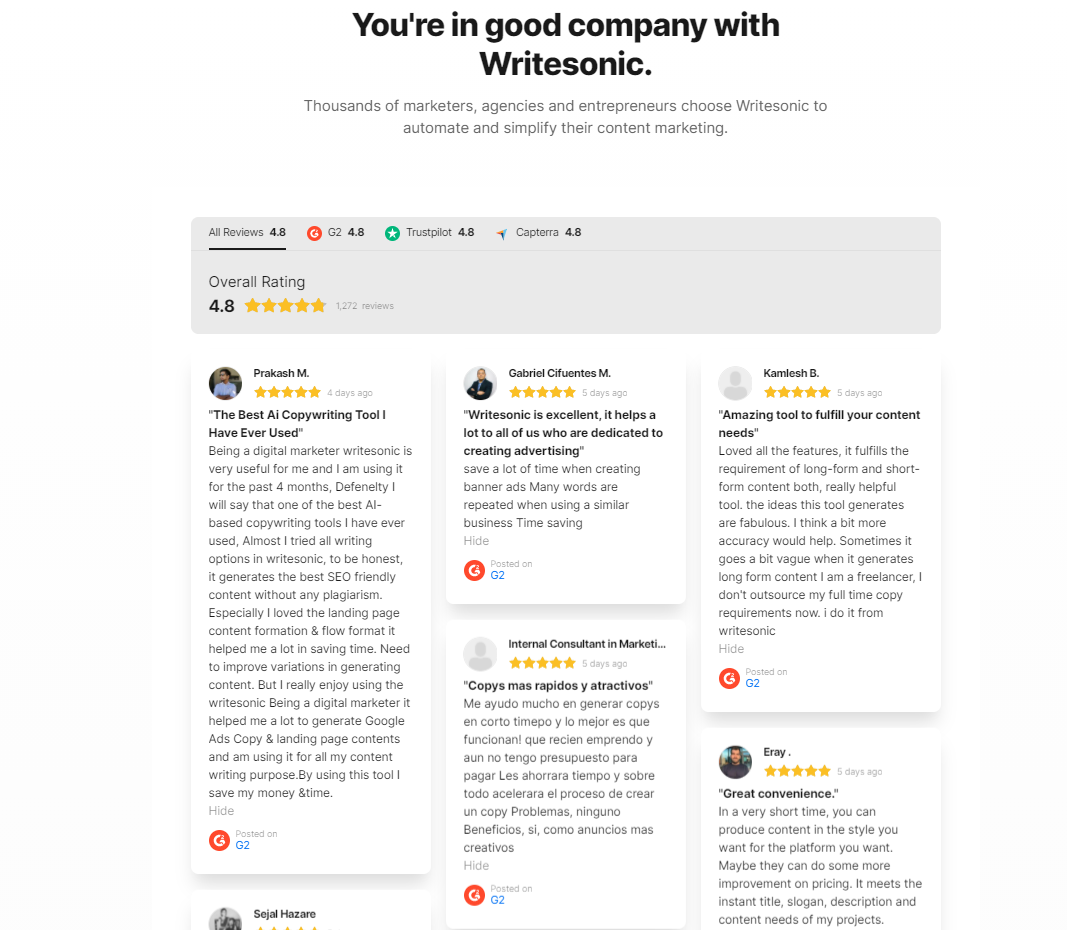 How much does Writesonic Cost?
They have four options:
Free trial (Perfect for new users): It offers a limited 10 credits points. It covers both basic and advanced features, except priority support.
Starter (Perfect for personal use): $15/ month, It offers 75 credit points. It also covers both basic and advanced features, except priority support.
Professional (Perfect for small businesses and marketing ninjas):$45/ month, It offers unlimited credits. It covers basic features with unlimited credits and advanced features limited to 150 credits per month. 
Startup ( For startups and small businesses ): $95/ month, All present features, 25 languages, unlimited credits, and priority support.
Agency (Perfect for medium businesses who scale): $195/ month, It offers unlimited credits. It covers basic features with unlimited credits and advanced features limited to 1200 credits per month.
As a user, you can opt to pay monthly as well as yearly, by choosing the yearly plan you can save $165 on the starter pack, $587.4 on the Professional plan, and $2,964 on the Business plan.
Note: For every time some content is generated, a certain number of credits are deducted.
How to Use Writesonic
Step 1: Choose
Select any copy templates based on your requirements.
Step 2: Describe
Brief about your product or service as input.
Step 3: Generate
Hit the "Generate" button to get a dozen high-converting copy outputs.
Step 4: Launch 
You can edit the output before launch if you want. Finally, copy or share the AI-generated copy.
Example 1: Generating Facebook ads for your Business 
Step 1: Select the copy template you want to generate. Here we are going to Select "Facebook Ads"  copy from the list of available template 
Step 2: Here in these steps, we are briefing about the product by filling out all the necessary input needed for the AI to generate. 
Step 3: By hitting the "Generate" button, AI would generate all relevant copies.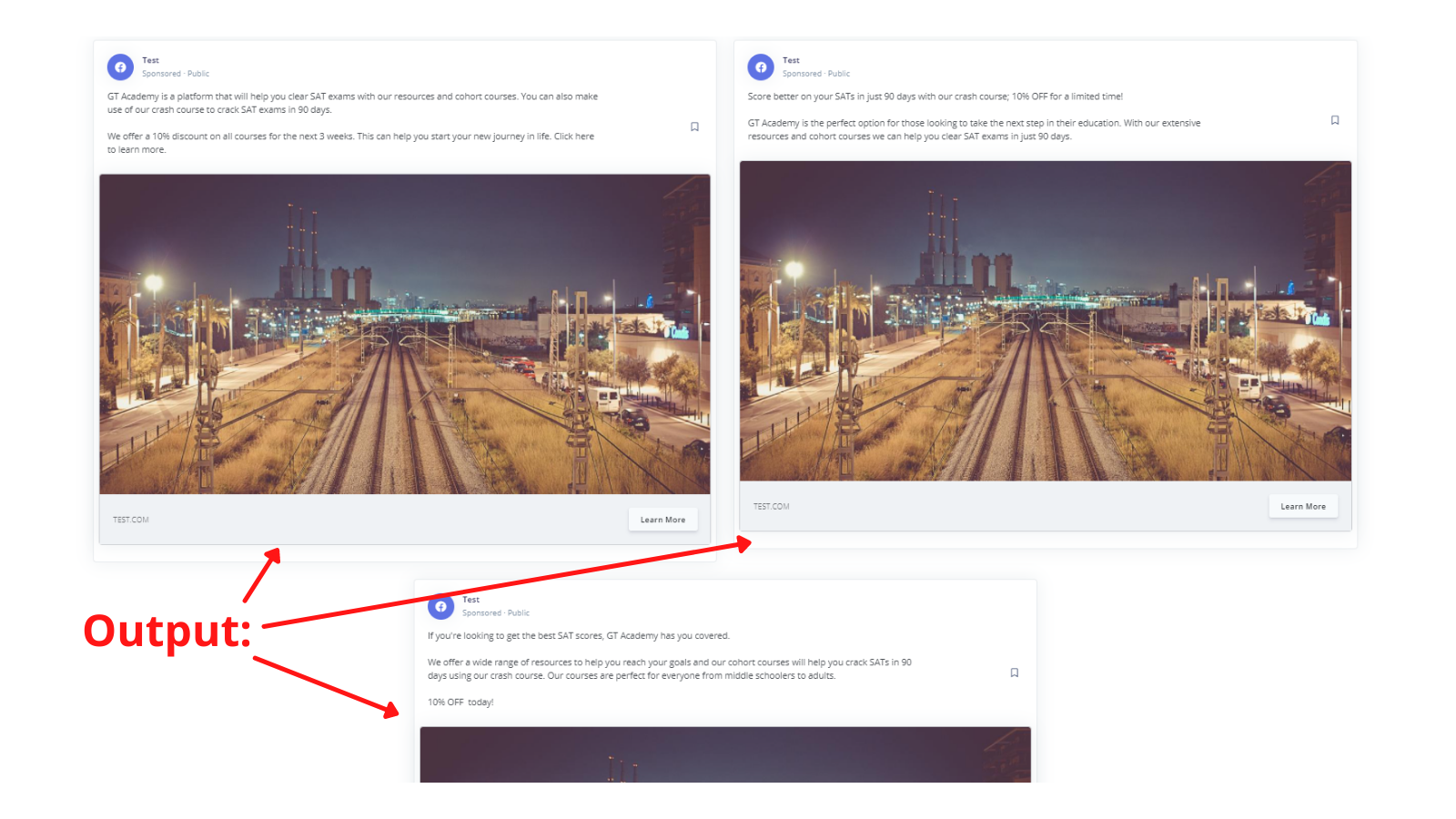 Step 4: You can select whichever output you want, You can copy or share the AI-generated copy. 
Example 2: Generating Article Intro for one of the Blogpost
Step 1: Select "AI Article Intro" copy template 
Step 2: Here fill out the Blog Title input field, Make sure your title has more than five words. 
Step 3: By hitting the "Generate" button, AI would generate 5 Article blog intro for you. 
Step 4: You can select whichever desired output you want. You can copy, bookmark it or share the copy by unique URL.
Writesonic Alternative
Jarvis.ai (Conversion.ai):  Close competitor for Writesonic. If your goal is to generate both long-form content and marketing copy, then choose Jarvis. Jarvis supports 50+ marketing copy and even writes long-form content using Boss mode. You check out our Jarvis Review. 
Copy.ai: If your only plan is to write marketing copy then choose Copy.ai. One thing that sets apart copy.ai from Writesonic is the Chrome extension. You can check out our Copy.ai review
Rytr: With Rytr you can generate unique, original content for almost any vertical. Few things that set apart Rytr from Writesonic are the Chrome extension and API support. With the support of the Chrome extension, you could be able to take your writing assistant where you are working.
Conclusion
With Writesonic, you can generate both marketing copy as well as long-form content. Even though it lacks integration, support for API or chrome extensions, you can still give it a try with a basic plan.
If you are an agency or any big corporation working on multiple projects with multiple team members then Jarvis may be the right option for you as it supports team collaboration and better workflow.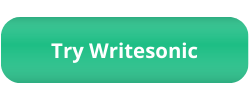 FAQs
Is Writesonic value for money?
With Writesonic, you could generate marketing copy that converts and write long-form content that saves both time and money. If you are a freelance writer, blogger, marketer, small business owner, or the agency that generates content on a regular basis then Writesonic is definitely worth the money.
Who is Writesonic for?
Writesonic AI tool is suitable for copywriters, content writers, bloggers, eCommerce brands, small businesses, and agencies.
Does Writesonic have a free plan?
Yes, Writesonic has a free plan with 10 credit points, which means it provides 10 free tries approximately. No credit card details are needed.
Do Writesonic support long-form content?
Yes, Writesonic supports long-form content. It has a dedicated AI Article and Blog Writer section, which produces 100% original content.
Is there any alternative to Writesonic?
Yes, there are plenty of alternatives available in the market. You can check out Jarvis, Rytr, and copy.ai.
Is Writesonic generated content unique/original?
Writesonic generated content is unique and plagiarism-free. 
Does Writesonic have an affiliate program?
Yes, Writesonic has an affiliate program with a 30% recurring commission and it treats its affiliates like family.