Are you looking for a Cardano wallet? Then Nami wallet is the one-stop solution for all your Cardano transaction needs 
Nami is a browser-based wallet extension to interact with the Cardano blockchain and is non-custodial so it is the safest wallet for Cardano blockchain. Only the person who has seed phrases can access the wallet. Currently, Nami wallet doesn't support any mobile apps. 
Nami is the default wallet for Cardano NFT Marketplace like Jpg.store. Nami is the best available wallet for NFT in Cardano Blockchain.
Nami Wallet can use for 
Send and Store multiple assets

To Delegate

To Mint Tokens

Use Multi-sign

Smart Contract will be available shortly 

Can interact with any dApps 
Nami wallet is available on Chrome, Brave, and Edge.
How to Create a New Nami Wallet 
Here is the step-by-step process to set up a Nami wallet extension and create a Nami Account. 
Step 1: Download the Extention
To download the Nami Wallet Extension, you need to go to the Nami Wallet Website or can directly go to the Google Chrome Extension Store 
Click on the Chrome Button on the NamiWallet Website that will take directly to the Nami Wallet Chrome Extension Page.
Click on Add to Chrome will add Nami Wallet Chrome Extension to the Browser. 
Step 2: Click on Nami Wallet Extension 
Now you have successfully installed Nami Wallet Extension to your browser 
You can clock on the puzzle icon on the top right of your browser and click on the Nami Wallet 
For faster access and a quick shortcut to the Nami Wallet, You can use the "pin icon" to pin the Nami Wallet extension. So that it will be available on the Chrome toolbar.  
Step 3:  Click on Create New Wallet 
After clicking the Nami Wallet, you could see two options 
Since you are the new user you can click on "New Wallet"
And accept the Terms of use and click the "Continue" button to forward to the next step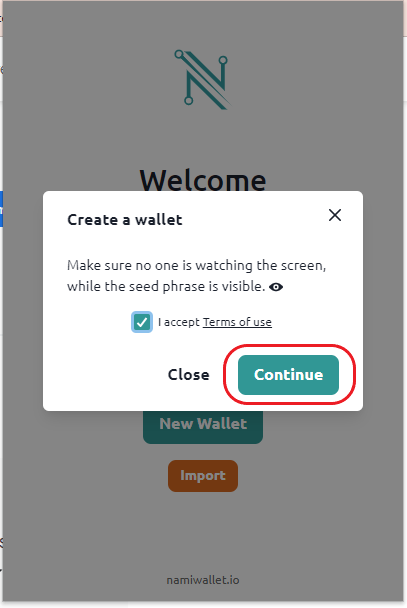 Step 4: Storing Seed Phrase or Mnemonic 
After clicking continue, you could see the Seed phrases for the Nami Wallet so that you could able to access Nami Wallet whenever you are accessing your wallet. 
Note it down in private. You could only recover your account via Seed Phrase. There is no alternative to this. If you lost your seed phrases you lost everything.
After storing your seed phrases in a secure place. You can check-in  "I've store seed phrase in secured phrase" and click Next
Step 5: Enter the Correct Seed Phrases
To verify seed phrases enter the seed phrases that you have securely stored on your end. Note that seed phrases should enter in exact position. 
After entering the seed phrases click "Next"
 Step 6: Create Account by Entering Account Name and Password 
You can create a New Account for the Nami Wallet by Entering the account Name
You can create a password and confirm the entered password.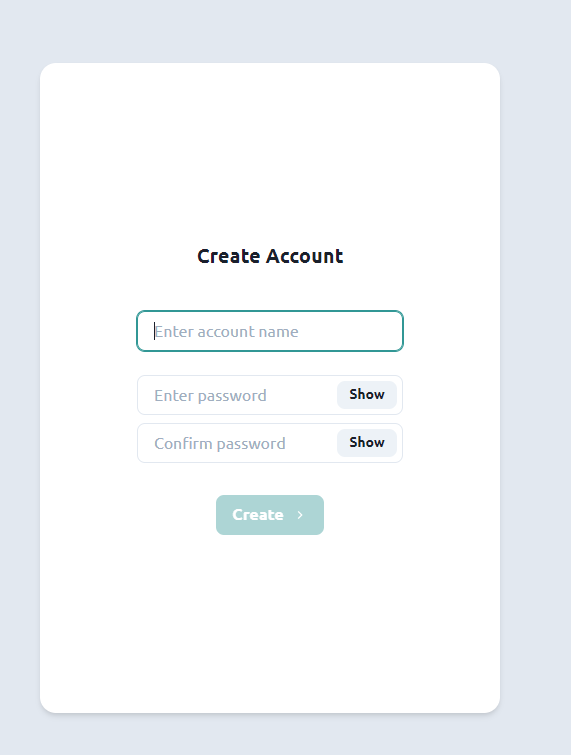 After that, you can click "Create"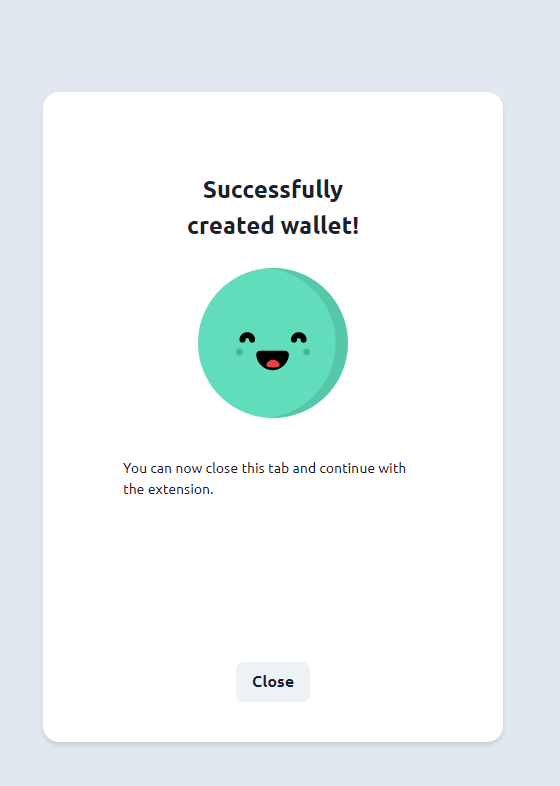 Your Nami Wallet has been successfully created. Now you can close the tab by clicking the Close Button. 
How to use Nami Wallet 
To successfully use the Nami Wallet. You can click on the Nami Wallet extension on the chrome tab
Using Nami wallet you can able to buy Cardano's NFT and access Cardano's Dapps.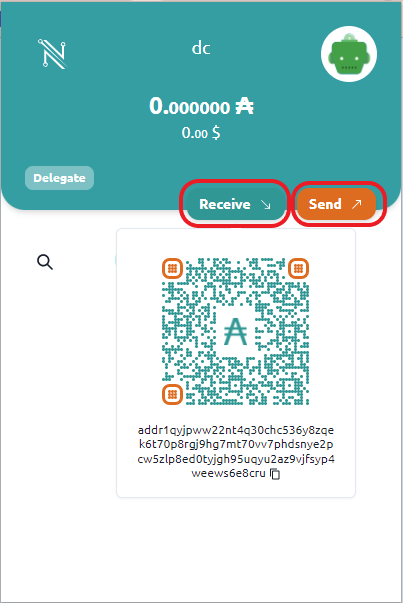 Send button helps you send Cardano from one wallet to another wallet. 
Receive button helps you to receive Cardano from other wallets or other cryptocurrency exchanges. 
Checkout:
Conclusion 
You have successfully created a Nami Wallet.
Now, you could able to send and receive Cardano's, buy Cardano's NFT's using your Nami Wallet.
Always remember to store your seed phrases in safe private and multiple places so that you won't lose your seed phrases. Remember that without seed phrases you could never able to access your Nami Wallet. 
FAQ
Is Nami wallet Safe ?
Yes, the Nami wallet is the safest wallet for the Cardano blockchain. As it is non-custodial only the person who holds the seed phrases can access the Nami wallet.
How to get Nami Wallet ?
Nami is a browser-based wallet extension for Cardano Blockchain. To get the Nami wallet extension you need to download their browser extension. It is available on Chrome, Brave, and Edge.
Is there Nami wallet mobile app ?
Currently, there are no Nami wallet mobile apps. Nami is a browser-based wallet extension for Cardano Blockchain.