Start creating your blog today by reading this article. Blogging still has a lot of potential and your words could reach millions of people. More than 80% of internet users consume information through a blog. Just by blogging, you can make a full-time income out of it but it takes time. Blogging is purely a passive income and it can make you a lot of money in the future. 
By the end of this article, you will be able to create a blog for yourself.
Few things you need to get clarified before getting into blogging 
You don't need to be an exceptional writer to be a blogger. 

Starting a blog a not expensive and it takes only 10 minutes of time to start a blog 

Growing a blog won't take much time.
Why Should You Start a Blog?
There are many reasons to start a blog. We started blogging for the reasons below.
Make money while working from anywhere: A blog allows you to make a lot of money in different ways such as ads, affiliate marketing, sales of course/ products, etc. At the same time, it gives the flexibility to work from anywhere.
Work on your own timings: Being a blogger gives you the freedom of working on your own schedule. No one will be there to micromanage you.
You can be a college student, housewife, or working professional and still could be a blogger and make money.
Create value and build a community: As a blogger, you can impact a lot of people with your content. If people like your post or have any doubts, they will comment on it. This is how you can make connections with people who are interested in the same thing.
Building a community gives you opportunities to make money and learn things from your readers.
How much does a Single Blog can make you?
A blog that can make you more money than you ever imagine. Some blogger earns up to $1000 per month to $250000 per month and it depends on the niche they are working on and the domain authority they are holding. 
Blogging is one of the easiest ways to make passive income and be financially independent in the process. 
Here let me share some of the bloggers who are making more money than you ever imagine just by blogging.
| | | |
| --- | --- | --- |
| Blogger | The niche they focussed on | Estimated Monthly Income |
| Pat Flynn | Personal finance blog | 250000 USD |
| John Lee Dumas | Entrepreneurship | 250000 USD |
| Jeff Rose | Finance | 200000 USD |
| Adam Enfroy | Software Reviews  |  200000 USD |
| Hailey Friedman & Mark  | Growth Marketing | 650000 USD |
| OrderOfBooks | Book site  | 60000 USD |
You are damn lucky to read this blog post and you are one of the very few people who are exposed to the idea of blogging.
Step by Step Guide to Creating a Blog
It would be a cakewalk to create a blog if you follow the below steps. You will get your blog ready in 10 minutes.
Choosing a topic to blog about: 
Choosing a topic is very crucial in your blogging journey and choosing a topic that is very comfortable to you so that you know much more than your competitor peers and never quits.
As long as you are able to write content consistently for the topic, you can start a blog. The good thing about blogging is that you can share anything you want. 
Choosing the Right blogging platform 
You need a blogging platform to start a blog. In the world of blogging WordPress is the go-to blogging platform and it powers more than 75% of the entire blogging website. More than 500 million sites use WordPress as their preferred blogging platform. 
The best thing about WordPress is free to use and you will be able to install any plugins to control the overall blog functionality.
Even this blog that you are currently reading is a WordPress blog. 
Finding the domain name
Domain names have an impact on SEO. It helps people to recognize your brand, what your website is all about. For example, having keywords such as get-rich-by-blogging, financial-freedom, etc will increase the click-through rate (CTR) and rankings.
If you can come up with a nice catchy domain name that is related to your blog topic, that would be great. If you find it difficult to choose names, don't worry. We have got your back.
You can name your website in less than 10 seconds using business name generators out there: Domain Name Generator, GoDaddy, DomainWheel, or Shopify domain name generator.
Choosing  the best web hosting for your blog 
Right now you have gotten a name for your blog. The next step you have to do is start running your blog by hosting it. 
WordPress is to manage all the words, blog posts, images, videos, and plugins for your blog 
WebHost is to make your blog alive and accessible on the internet. 
Bluehost is an official WordPress recommended hosting provider, comes with great hosting packages to start your WordPress blog seamlessly 
Bluehost is an official WordPress
Why Bluehost 
Used by more than 2 million websites worldwide

Recommended by WordPress

Fast & Secure 

24/7 Support 

30 days of money-back guarantee if not satisfied
We will make the process easier by explaining each step.
First, go on Bluehost.com, Open in a separate tab so that you can utilize the below tutorial and execute the steps simultaneously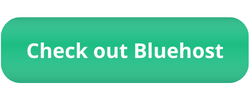 After clicking the Bluehost.com bottom, you will be able to see the Bluehost.
Now, go at the top-left corner (for desktop version ) and the "三" symbol at the top-right corner ( for mobile version). There you be able to see the "WordPress" in the menu, click it, and then on "WordPress Hosting"
After clicking the "WordPress Hosting" button, you'll be able to see the page given below.
Click on the "View Plan" or Scroll down to see the various plans offered by Bluehost. They have a list of paid WordPress plans based on different business needs. Since you are just starting up, you won't be needing any other plans other than "Basic".
You are going to select the Basic plan as that is all you need to start your blogging needs. Click "Select" on the Basic plan.
After that, you will be redirected to a page that will help you get your blog name ( domain name) or use your own domain name. 
If you have not bought any domain name for your blog you can simply type the domain name that you have in your mind under the "Create a new domain" section and make sure that you have entered the correct spelling. If you already bought a domain name you can choose the "Use a domain you own" section.
After that, you may redirect to the Account Information page where you have to fill up your details and choose your pricing plan. The minimum plan you are able to choose is 1 Year and it goes up to 3 Years. 
Going with 3 Years would significantly reduce your cost and you will be paying less money per month, So I would suggest you choose a 3-year plan.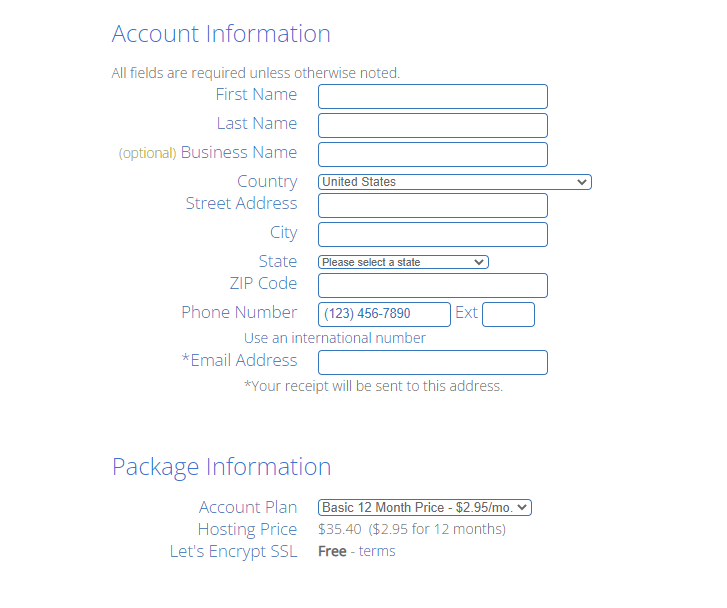 Uncheck every box except the "Domain privacy + protection", provide your credit card details for the payment. 
Bluehost does have a 30-day refund guarantee, so you don't need to worry if you change your mind in the middle. You can easily ask for a full refund if you think "blogging is not for you".
After the purchase, You have to complete a few small steps and all of which are pretty much easy and straightforward
Design your WordPress blog using a theme 
If you are new and just starting a blog, going with the free WordPress theme would be an ideal choice. Once you have the traffic you may go with the premium theme and it will justify the investment. 
WordPress has tons of free themes to choose from and it would be very confusing to choose the right theme as we are spoiled with so many options. 
You can check out the theme by clicking Appearance > Theme > Add New Theme > Popular and you can check this out later. 
I personally recommend choosing Astra, GeneratePress, or Hello Elementor, all of which are 100% free, fast and you can upgrade later for more features and benefits 
After choosing and applying your preferred theme, all you have to do is, Launch your blog.
Starts Creating Great Content 
Even before starting your blog, start laying out your content roadmap. 
What kind of content/topic  are you planning to blog about 

Why should people listen to what you are saying?

What kind of problem does your blog solve?

What frequency of content are you planning to create?
Start creating/writing your view, express yourself on the topic you find interesting, and share that with the world. 
People read a blog not because it looks nice or because they publish frequently.  
If you haven't started, click the below button and get started.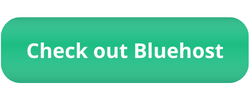 How to write blog content without fail Using AI?
Most blogger fails not because of their writing or lack of website traffic but because they can't able to produce content at regular interval. The simple idea of winning at blogging is to write content at regular intervals. More content you write more traffic it would be able to generate and more traffic it will generate more authority you will be in specific domain and higher the domain authority further more traffic would generate and further it improves the revenue it generates for the blog.
How can you able to write more content at regular intervals. The time taken to write extremely high-quality articles demands more time. As it takes more time to write content, most people quit because people lack patience and don't see any results after months of blogging.
To overcome this you can leverage AI Content and Copywriter Jarvis.ai to generate content for you. Jarvis.ai is not only able to write long-form content but it can able to write social media copy for your next Instagram story, Pinterest post, and Youtube scripts.
Why Jarvis.ai 
An AI machine that writes long-form blog posts, emails, headings, landing pages, social media copy, and even generates scripts for your next youtube video.
Previously it takes 4-5 hours to write 2000 words blog post and it would count down to 1 -2 hours. In long run, that would be a huge advantage and you spend this time on something else. Remember your time is your money.
Helps you to overcome writers blocks
Helps you write rich, engaging connect fast and so that your blog remains competitive.
Saves you a lot of time and a lot of money
Jarvis Feature 
Write 50+ Copywriting skills Jarvis has learned from experts Copywriter
With BossMode you could able to write Long-form content
Support more than 25+ languages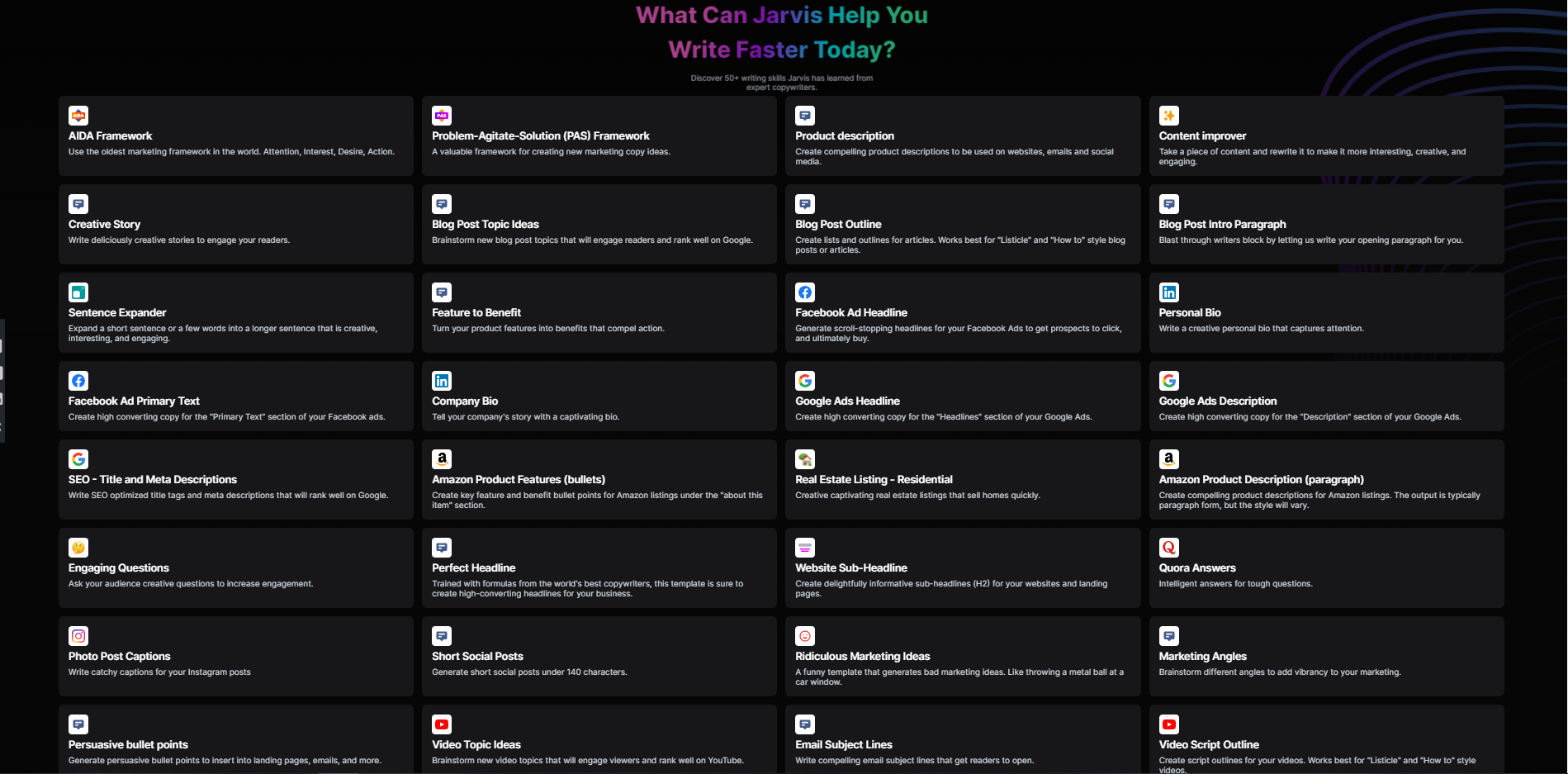 Jarvis Pricing 
Jarvis has two pricing models one is Starter and Boss Mode
Starter: $24/month billed annually. Suitable for writing short copy like ad headlines and product descriptions with 50+ templates
Boss Mode: $99/month billed annually. Suitable for Writing long content like blog articles and social media posts.
For writing a blog post we recommend you choose the Boss Mode pricing plan. As it helps you to write blog posts 5x faster thus saving time and money in the long run. If you are planning to become a full-time blogger in the future then investing in tools like Jarvis.ai would be a wiser choice. With the below link you could able to get Free Credits of 10000K on your account. Feel free to try Jarvis with the link below.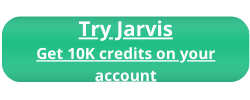 Make Money Through Blogging 
There are many ways bloggers can monetize their websites. Find the best way that is suitable for your blogs and domain. Choosing the best options that yield a maximum return for your needs.
Once you start getting traffic and establish authority on your domain, making money from your blog is actually the easier part. You need a lot of patience while starting out and it would take at least 6 months to see the progress. You won't be going to make money in the first week of blogging but definitely, you will make a handful of money once you have a decent audience. 
Display ads
Once you have enough audience you can rent out your space to advertisers to make money out of it. You can get started out with Google AdSense. Just simply place the Google Ad-sense code on your blog to start running ads. Google takes care of the hard process like finding the right advertiser, displaying it on your blog and they will payout at the end of each month.
Once you set up Google Ad-sense code you don't need to worry about anything. Just write more articles and get paid every month. 
If you reach a certain audience limit you can easily apply to premium ad networks like Mediavine and Adthrive. They have a minimum traffic threshold to accept you in their program. You need at least 50k sessions/month to get your blog eligible for your Mediavine.
You will make higher money by choosing the premium ad network. 
Sponsored Post
Once you have a decent audience through your blog, various brands will reach out to you write a specific post for them.
The price for each post can depend on the niche you are working on, the amount of audience you are receiving at the current moment. The amount would be in the range of $1000 to five figures.
Affiliate Marketing
An affiliate program is a commission-based program, you will get a commission for the sales you make. Whenever readers of your blog buy something from your affiliate link you will get a commission. 
Suppose if you are writing a blog about kitchenware you can sign up for the kitchenware-specific affiliate program. 
Selling digital products
Once you have an initial audience for your blog. You can sell your own digital product that is relatable to your blog and audience. Digital products could be ebooks, video tutorials, and e-courses.
Selling products and services 
You can make more money by selling your own product and services. This is one of the high possible ways of leveraging your audience to make money. 
Through membership
Another way of monetizing your site is through offering membership. Only premium members can access your premium content. You can charge a monthly subscription fee so that your revenue is predictable and consistent.