What if I told you, you can earn money just by taking care of yourself and staying active? With move-to-earn games, you can earn while you are physically active. 
Move to Earn games are just getting started and with the popularity of STEPN – a Popular Move to Earn game there is a sudden surge for Move-to-Earn games. We could expect a lot more innovations are going to happen in the Move to Earn space in upcoming years.
What is StepN ?
StepN is a Web3 Lifestyle app with inbuilt Game-FI and Social Elements. The app is currently available on both Android and IOS. Users can utilize the app not only to track their workout but also to earn while they are moving. Currently, StepN has more than 2 Million users. 
The player can choose to lease or trade their NFT Sneakers on the in-app marketplace; User earnings are stored in the in-app wallet; Which has a built-in Swap function.
Check out:
The 5 Best STEPN Alternatives
If you didn't get the invite code or are not familiar with the STEPN interface, you may look for STEPN Alternatives. We have curated the best STEPN alternatives. Here is the list:
1. Step
Step is a revolutionary fitness application that helps you to earn crypto while you walk and get healthy. 
Step mission is to make the users walk more often and use fewer vehicles and anonymity.
The user can download the Step app from the Google play store and Apple App Store. 
STEP token has the maximum supply of 1 billion. 
Blockchain: Binance Smart Chain
Token: $STEP
You can check them out: https://www.walkwithstep.io/
2. Dotmoovs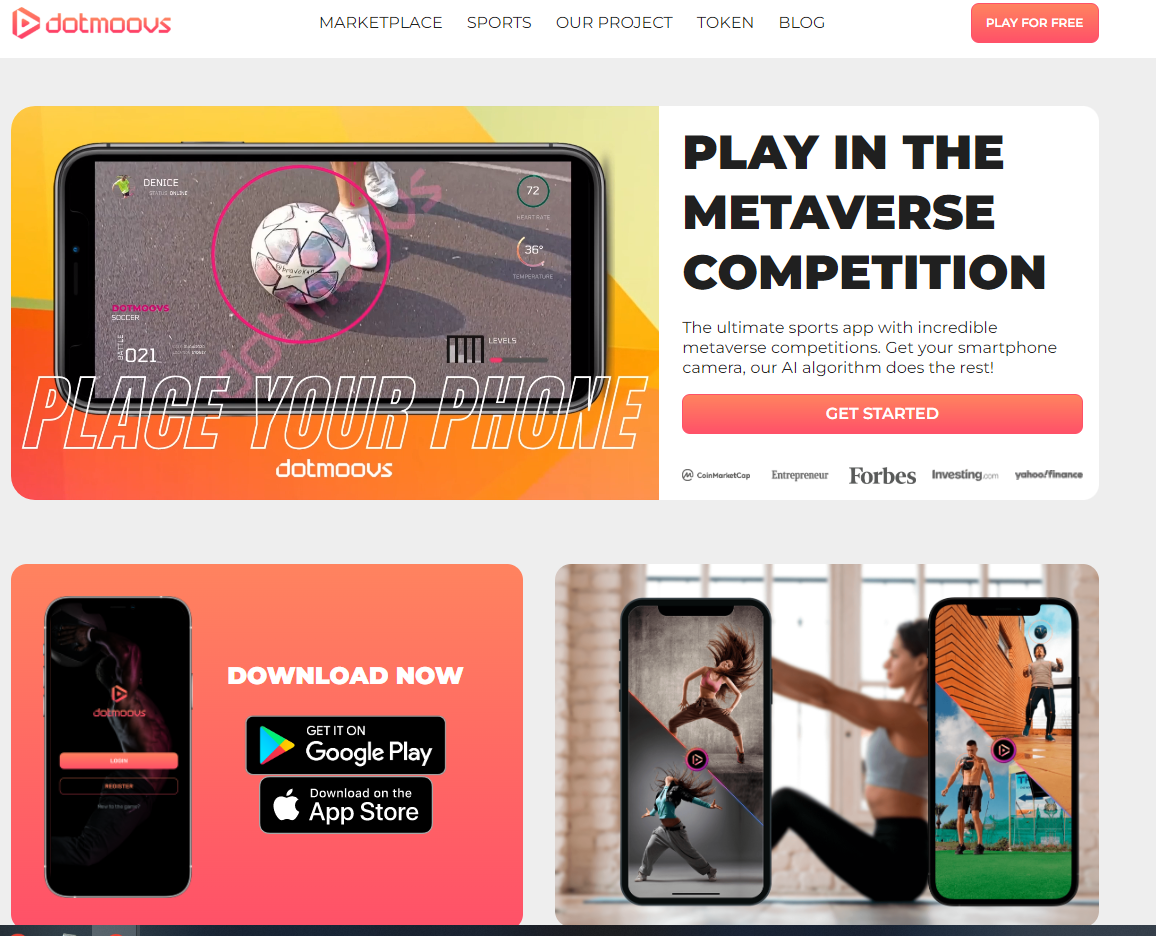 Dotmoovs is the first crypto mobile worldwide competitive environment. At Dotmoovs you can compete with anyone in the world. 
Your regular practices should be rewarded with $MOOV and unique digital assets.
Dotmoovs supports the Peer2Peer challenge with Multi sports support and users can earn through Crypto and NFT. 
Dotmoovs is available on both Android and IOS.
Blockchain: Binance Smart Chain. 
Token: $MOOV 
You can checkout DootMoovs: https://www.dotmoovs.com/
3. SweatCoin
SweatCoin is a free app that rewards you with daily steps with the new-generation currency you can spend on cool products donate to charity or convert into crypto. The SweatCoin is powered by SweatEconomy where you're every move count as a reward. 
SweatCoin is the number 1 app in 20 Countries. 
SweatCoin is available on both Android and IOS. 
Blockchain: NEAR
Token: $SWEAT
You can check out SweatCoin: https://sweatco.in/
4. Dustland Runner 
Dustland Runner is the world's first Proof of Work out the audio game, where your fitness activity helps you get virtual rewards which further helps you to progress. 
Dustland Runner was influenced by Fitness first with immersive narrative mystery and the player are responsible for the progression. 
To get started you can download their Android or IOS Smartphone. 
DOSE Token is intended to be leveraged as cross-utility within the OliveX ecosystem and has been designed to be the driving force behind the ecosystem. 
Blockchain: Polygon 
Token: DOSE
You can check out Dustland Runner: https://www.thedustland.com/
5. Genopets 
Genopets is a move to earn an NFT game on Solana for the nurture and evolution of your personal Genopets, You get rewarded for getting off the couch, going about your day, or running your next marathon. 
Genopets are your digital spirit animal encoded with your personality that evolves through daily activity. You are getting rewarded for exercising your body, mind, and spirit through the care of a digital familiar.
Blockchain: Solana
Token: $GENE (utility and governance) and $KI token (in-game reward) 
You can check them out: https://www.genopets.me/